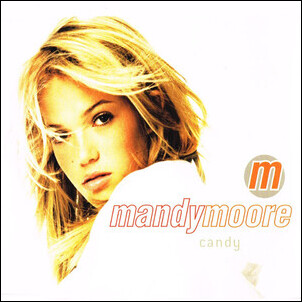 Released: 24th April 2000
Writers: Dave Katz / Denise Rich / Denny Kleiman
Peak position: #6
Chart run: 6-13-25-32-42-44-50-61-53-67-75-64-57
Billboard Hot 100 chart run: 88-74-71-71-65-65-49-41-44-55-69-67-78-100 // 93-91-91-90-89-86
---
The arrival of Mandy Moore in 2000 further expanded the growing posse of American teen pop princesses, and she came armed with a song that encapsulated the bubblegum era like no other.
Up until this point, the pecking order had been quite clear in terms of chart settlement. Britney Spears arrived first, while Christina Aguilera followed swiftly behind, and that was very much reflected in their commercial performance. However, here is where things become a little woolly depending on your region. In America, it was Mandy Moore who launched third, with Jessica Simpson the last to make her chart debut. Meanwhile, in the UK, it was the other way around; Jessica snuck into the charts ahead of Mandy. It was only a matter of weeks, but this left her in a precarious position. That demographic of the pop bubble was now close to bursting and as the last in, she would almost certainly be the first out.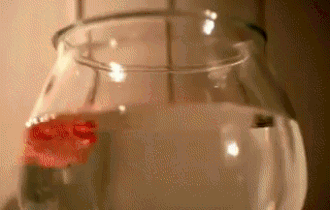 The main difference for Mandy Moore – other than being slightly younger than her rivals – was that while they enjoyed fairly cohesive album campaigns, she did not. Further singles from her debut, So Real, failed to generate any significant momentum. So, it was swiftly re-packaged the following year as I Wanna Be With You; a hybrid of new, old and remixed tracks, which also served as her international debut. That ended up feeling somewhat disadvantageous because fans of Britney Spears, Christina Aguilera and Jessica Simpson globally shared in the same experience (give or take a few region-specific variations) during those formative years. It was never quite the same for Mandy Moore; in the UK we got a streamlined launch with two killer tracks back-to-back but missed out on the interim singles that provided some much-needed context to the sound and persona of the album.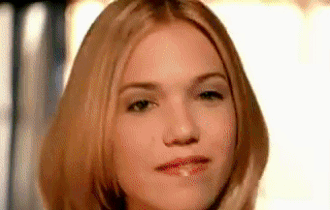 The irony is that as a single, Candy is arguably a more accurate representation of the bubblegum pop era than the image that was projected by Mandy Moore's peers. For every thumping Cheiron track on Britney Spears' debut was a Soda Pop or an E-Mail My Heart; bombastic tracks whose lyrical content and delivery were skewed towards a younger teen sound. And it's from there that Mandy Moore took her lead.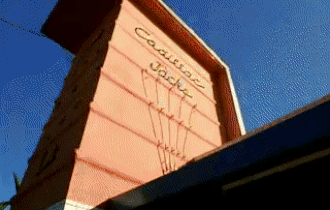 While Candy sonically shares some similarities with the Swedepop, and singing style of the time – it's punctuated with "Uh"s and "Ow baby"s – the track feels a little less knowingly suggestive. It's not entirely innocent; after all, there's little doubt that musings like: "Body's in withdrawal every time you take it away, can't you hear me callin', begging you to come out and play" could be perceived as thinly-veiled sexual yearning. However, Mandy Moore's performance is one that is earnest, but not particularly coquettish. Instead, Candy feels quite literal; the twinkling melody that bookends the track merely adds to the dreamy innocence. Turn-of-the-century pop music was scarcely so unashamedly halcyon, and the punchy chorus oozes sunshine from every pore: "So baby come to me, baby, show me who you are (yeah yeah yeah), sweet to me, like sugar to my heart, I'm craving for you, I'm missing you like can-day-yay".
Of course, the pièce de résistance of the whole song is the iconic spoken middle-eight. It's the moment that Mandy Moore stamps her identity over the track, with vocals that sound like they were recorded through a telephone line: "You know who you are, your love is as sweet as candy, I'll be forever yours, love always, Mandy". This is what the bubblegum pop era was all about; music that was completely unfazed and unpretentious about itself, no matter how utterly absurd it could be.
The music video for Candy is the epitome of the glossy, aspirational American teen lifestyle that drove the image of the bubblegum pop era; it's a crisp, clean aesthetic with azure skies and vivid colours. We join Mandy Moore in her bedroom – the same one featured in every teen show of the time – as she gets ready to hang out her friends. With turn-of-the-century styling (a Discman!), everything looks incredibly cool. Heck, the video is so slick that it even manages to forego the usual automobile of choice (a convertible, obviously) and never before has a car with a sunroof looked so appealing. Mandy Moore and her posse proceed to frequent several key teen pop locations. After all, what else was there to do in the '90s than go to a diner and a skate park before spontaneously breaking into tightly choreographed dance routines? While the video for Candy very much played into an established narrative, it realises the vision and pitches Mandy Moore perfectly towards her intended demographic.
In an ideal world, the chart performance of Candy could be judged objectively. In that sense it was a solid hit in America, peaking at #41 on the Billboard Hot 100, which was no mean feat. But this was a single pitched in direct competition to several others, and it fell a long way behind them all. Britney Spears, Christina Aguilera and Jessica Simpson all minimally reached the top three with their debuts, leaving Mandy Moore a distant fourth. With subsequent singles failing to make any further impact on the chart, it's unsurprising that the So Real album was quickly revised. Candy fared a little better in the UK, at least. It peaked at #6, and while it was a less prominent introduction, it did at least keep Mandy Moore in the game and on something of a par with her peers.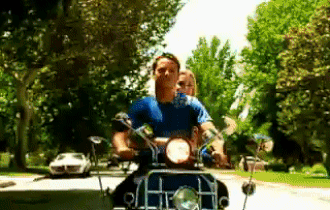 In the years since Candy's release, and after leaving her record label to pursue a different musical direction, Mandy Moore maintained a derisory stance towards the song. She once claimed that if she had the money, she would give a refund to every person who bought her first two albums. And we get it; most of us look back at our youth and cringe at some of the things we said or did. To think that it would be broadcast on MTV, seen around the world and immortalised on the internet is a horrifying thought. But people didn't outwardly hate Candy. At worst there was indifference to it. Mostly, however, it was taken for what it was: a harmless pop song that brought a bit of joy into people's lives, and for some, continues to do so. In that respect, there's little to be ashamed of here.
Among her peers, Mandy Moore's pop career – in the UK at least – would prove to be the shortest. But it was most definitely the sweetest. And however much she has struggled with the legacy of Candy, it remains a distinctive and fondly-remembered cornerstone of the bubblegum era for which no apologies are needed.
---