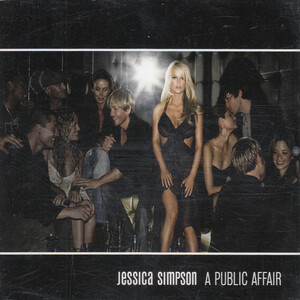 Released: 29th January 2007
Writers: Greg Kurstin / Jessica Simpson / Johnta Austin / Lester Mendez / Louis Biancaniello / Nickolas Ashford / Sam Watters
Peak position: #20
Chart run: 53-20-37-51
Billboard Hot 100 chart run: 39-38-38-30-14-20-24-35-45-38-55-81
---
How Jessica Simpson would respond musically to her divorce in 2006 was anybody's guess. But few would have predicted she'd drag Christina Milian, Christina Applegate and Eva Longoria along to a roller disco and sample a Diana Ross classic.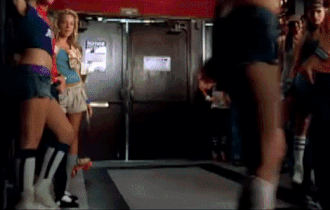 Whether her marriage had ended or not, Jessica Simpson was going to have to find a new way to sustain the chart success she'd experienced in no small part due to the success of Newlyweds: Nick and Jessica, the reality TV show that had made her a household name. The series had ended in early 2005, and Jessica Simpson had been working on a follow-up to 2003's In This Skin. It was close to completion too; originally called And The Band Played On, the album had been talked up as a fusion of club songs and country songs. Lest we forget, musical consistency has never been a feature of Jessica Simpson's career. Indeed, her only two albums that sound alike are Rejoyce: The Christmas Album and Happy Christmas, for obvious reasons. And The Band Played On was due for release in late-2005, but understandably delayed when Jessica and Nick announced their plans to divorce. What nobody expected was that it would be Nick Lachey who capitalised on the publicity; quick as a flash, he released the stunning ballad What's Left Of Me in February 2006 and bagged himself a #6 hit on the Billboard Hot 100. You sense then that Jessica Simpson was left with no choice but to do something rather different, and that came in the shape of A Public Affair.
The track is a seismic shift in sound, opting for a bouncy, disco production that is very much a throwback to the sugar-coated synth-pop of the '80s. Indeed, one might argue it's a bit too successfully realised, because it evokes obvious comparison to Madonna's Holiday, to the point where we're still not quite sure how it wasn't ever officially credited. For even if A Public Affair didn't use a direct sample, it most certainly embodies the essence of the melody from Holiday. As drastic a transformation as this was, it works well for Jessica Simpson, and that change is most evident in her vocals. Her singing style had evolved significantly since her debut album, the crisp higher register with which she belted out her early ballads traded for a breathy, strained style, which occasionally felt uncomfortable. That is never an issue on A Public Affair because it never really pushes Jessica Simpson's voice to any great extent. It doesn't need to either as a peppy little pop track whose structure favours succinct stanzas.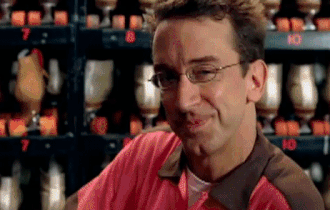 The title of the song is definitely the smartest thing about A Public Affair. From the single artwork, you would presume it to be a relatively serious exposition piece; a veiled response to What's Left Of Me in the same vein as Cry Me A River and Everytime, perhaps. However, it completely subverted expectations by opting not to make any real reference to the context surrounding its release. It's hard to attach any significant meaning to A Public Affair beyond the fact that it represents Jessica Simpson letting her hair down after years of spending her life in front of the cameras. The opening couplet: "There go the street lights, the night's officially on" sets the scene so perfectly. This is a nonchalant, shimmery piece of disco-pop fluff that is in a world of its own both thematically and musically.
All the girls stepping out for a public affair
All night, that's right, 'cause the party don't stop
All the cameras come out for a public affair
Who cares, let's rock, 'cause the party don't stop
While A Public Affair is at times so unashamedly lightweight that it could blow away on a gentle breeze, it plays a blinder during its final minute by introducing a sample – one that's credited this time – from Diana Ross' Ain't No Mountain High Enough. The "Aaaah-Aaaah-Aaaah" hook provides the backdrop for the final choruses, which gives the song a touch of gravitas and purpose as it swerves deliriously towards a rather abrupt climax.
As peppy as A Public Affair is, absolutely integral to its success was the music video. We are in complete admiration as to just how unashamedly blasé it is in its quest to guarantee rotation on music channels. In many ways, it's a video made for the meme/gif generation long before it ever existed. It finds Jessica Simpson joined by her gal pals Christina Applegate, Eva Longoria and Christina Milian as they hit the local roller disco for a night out. There's no denying that it's an unorthodox – yet nonetheless impressively high-profile – line-up that provides a playful throw-up of celebrity culture. The video opens with the four women in a limo (driven by Ryan Seacrest) ruminating over how famous they want to be; "I wanna be more famous than the internet" claims Jessica Simpson, before the scene shifts. As a prologue, it bears little relevance to the narrative of the video and seems to exist purely to stimulate curiosity in seeing the four unlikely friends deliberating over their very existence as media darlings.
The actual video follows Jessica Simpson and her posse on their night out at the roller disco as she makes a move on someone else's man (who is a regulation hottie, in fairness). The narrative is told through a series of Family Guy-esque cutaway shots to show what the various featured characters are imagining at the time. As a concept, some work better than others; the less savoury fantasies involve Jessica Simpson deep-throating an ice cream (which is stomach-churning) and a threesome scene featuring sapphic tension between her and Christina Milian, which feels unnecessarily gratuitous. The dance-off (on roller skates) scene is great though, and the tussle between Jessica Simpson and her love rival is amusingly playful. Arguably the weakest element of the video is – ironically – the roller disco. This could have been amazing; A Public Affair provides the perfect backdrop for a dynamic, neon-infused extravaganza. Yet, oddly, the action shots feel jarringly static and don't ever really capture the sheer energy of the song. As a whole, the tone of the piece is very much consistent with the same basic, whacky humour seen in Dukes Of Hazzard and Employee Of The Month, so if nothing else it was on-brand. And the video certainly is entertaining…the first few times. And that, as it transpires, would become a bit of an issue.
Because, for all that A Public Affair is a sugary delight, there is one aspect of it that left a particularly sour taste in our mouths and it was the staggered international release. The song and video are the very definition of a shower, not a grower, so leaving it almost eight months before the UK release hugely damaged the single's commercial potential. We were now in the YouTube-era, so it was inevitable that having assembled a high-profile posse for the music video as Jessica Simpson did, a lot of people were going to have watched it out of curiosity. So, by the time the track was eventually released here in 2007, a lot of the sparkle around the song had gone, and the music video wasn't a novelty – or even particularly funny – anymore.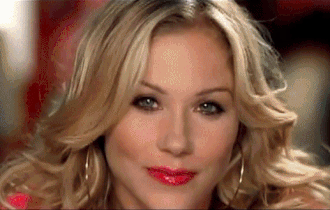 And that clearly showed with A Public Affair's chart performance in the UK. The track peaked at #20 and had very little sustained presence. It was Jessica Simpson's worst-performing single in this country when arguably her profile had never been higher. Without question, had the single been released six months earlier, it would have been a much bigger deal. In America, A Public Affair was slightly more successful, peaking at #14 on the Billboard Hot 100. But it was so markedly different to anything else at the time; it's quite hard to see where the song would feasibly sit in terms of airplay, and it subsequently struggled to sustain a presence on the chart. Things didn't go much better for the album a few months later. Also titled A Public Affair, it peaked at #5 in America but spent just four weeks in the Top 100. It wasn't an outright disaster, but it was certainly enough to cause a drastic re-think.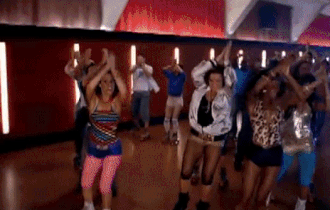 In the UK, this remains Jessica Simpson's final chart hit to date. That needn't have been the case, though. Sure, it's understandable that America was her main priority, but A Public Affair would have sold itself. The only thing achieved by the delay was a frustratingly unnecessary waste of a great pop package.
---