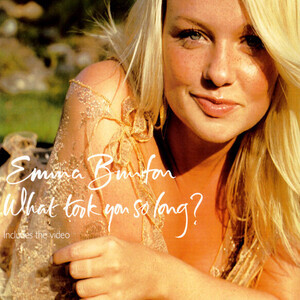 Released: 2nd April 2001
Writers: Richard Stannard / Julian Gallagher / Emma Bunton / Martin Harrington / John Themis / Dave Morgan
Peak position: #1
Chart run: 1-1-8-11-16-20-27-32-39-46-54-60
---
By 2001 – and following the debacle of their third album Forever – it was no longer a surprise to see the Spice Girls splintering apart to launch solo careers. While some members of the group had to grapple with the prospect that their vocals might be too much across an entire album, others had to disprove the notion that they wouldn't be enough. However, neither of these was a significant issue for Emma Bunton because, over the course of the group's second and third albums, she'd emerged as one of their finest singers. Her capability as a solo artist was never really in question.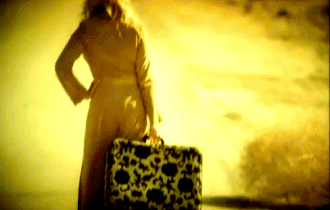 What Took You So Long? was – of course – not Emma Bunton's first foray into the charts. In 1999, she'd featured on Tin Tin Out's What I Am, which peaked at #2 in a head-to-head chart battle with Geri Halliwell's Lift Me Up. Even earlier than that, she'd featured on the soundtrack to Pokémon: The First Movie alongside Britney Spears, Christina Aguilera, *NSYNC and Billie Piper. The compilation was a veritable who's who of bubblegum pop circa-1999 and Emma Bunton's contribution, (Hey You) Free Up Your Mind – co-written with Melanie C – sounded authentically like it belonged there, too. Certainly, her Baby Spice persona could have lent itself well to working with the prominent hitmakers of the era. Yet, her collaboration with Tin Tin Out took Emma Bunton in a more genteel adult-contemporary direction. Both tracks had their merits, but it wasn't easy to draw any real conclusions about which musical direction she would eventually lean.
All of the solo-Spice albums up until this point had built very decisive identities around their performers. Melanie C was the rock chick, Melanie B was the cool R&B star, and Geri Halliwell was the pure-pop cheerleader. Thus, there was a precedent set for Emma Bunton to launch her solo career proper with a song that could be clearly and definitively labelled. As it happens, What Took You So Long? was very much a hybrid of the material she'd showcased thus far. It's got a solid commercial radio vibe (indeed, if there's a solo Spice Girls song you're still likely to hear there, it's this one) but with enough pop sensibility to ensure it still appealed to the Smash Hits demographic. Perhaps the most significant difference here is that Emma Bunton didn't approach her solo career with the intention of drawing a line under the past as her former bandmates had done. She has always wholly embraced the Spice Girls as a part of her DNA, which is reflected in What Took You So Long? Among its six-strong writing team are Richard "Biff" Stannard and Julian Gallagher, the architects of some of the group's biggest hits.
The track follows perfectly in the slipstream of acts like Sheryl Crow and Shania Twain (not the last time there's a comparison to be drawn there, either) with summery smooth rock guitar riffs and gentle hooks that burrow their way effortlessly into your head. It's immediately clear from where What Took You So Long? is drawing influence and does so very credibly indeed. What Took You So Long? yields few surprises but is everything you would want and expect from Emma Bunton applying herself to this type of song.
There's an endearing warmth to her tone that is distinctive enough to evoke familiarity, yet not to the point where it becomes a constant reminder that there are four – or three, by this point – fewer voices around her. This is an utterly charming performance, which lends itself perfectly to the overall sense of What Took You So Long? as a track that could innocuously dominate the airwaves from a background-position. The light airiness to Emma Bunton's vocals is weighted with enough emphasis during the chorus: "What took you so LONG, what took you all NIGHT, what took you for-EVER to see I'm RIGHT, you know I treat you so GOOD, I make you feel FINE.." to ensure that there's still enough to prick the audience's attention without demanding their full attention. In 2001 – and particularly given where she was coming from – the perception of What Took You So Long? as being inoffensive and safe was deemed to be a negative. In hindsight, the fact that Emma Bunton plays to her strengths and doesn't veer too far from her established image winds up being the song's biggest strength. Indeed, it's one of the qualities that allowed her to remain a viable and visible chart presence longer than most of the other Spice Girls.
The music video for What Took You So Long? is absolutely gorgeous. Okay, there are some strong Shania Twain vibes here as – like That Don't Impress Me Much – it was filmed in the Mojave Desert. Some of the opening shots where Emma Bunton is walking through the desert with a suitcase surely can't have been anything other than an intentional homage. There's an even deeper link to the location, though, because this was also the setting for the Spice Girls' Say You'll Be There. While there are no obvious nods to it within the visuals for What Took You So Long? – other than the vaguely similar premise of a man once again pulling over in his vehicle and probably wishing he hadn't – it's a further example of how Emma Bunton wasn't running away from the past.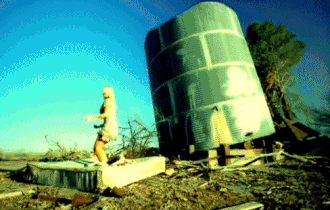 At the time it was released, What Took You So Long? was plastered over music television channels and is one of those videos that may well have subconsciously diffused into your memory through repeated exposure to snippets of it. If you watch from start to finish – something we don't remember ever doing at the time – you come to realise just how accomplished the visuals are. Beyond the sun-soaked desert shots, which are synonymous with the track, there are some stunning time-lapse shots where Emma Bunton is bathed in moonlight and a vivid campfire sequence where she frolics with a pack of huskies. The likelihood is that most of the audience What Took You So Long? was primarily aimed at were not going to look at the video and digest it from the perspective of aesthetic and colour palettes. Looking back on it now, though, this is a tremendously considered effort that perfectly complements the song and gives the whole project a clear identity.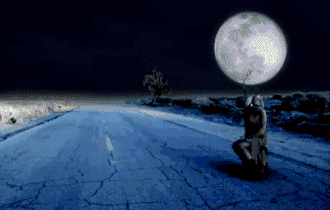 What Took You So Long deservedly earned Emma Bunton that all-important solo #1 (leaving just Victoria Beckham to complete the set…let's not get into that right now) when it debuted atop the chart selling 76,317 copies in its first week. Its commercial performance was slightly unusual in that she was the first Spice Girl to spend more than a week at the summit – Geri Halliwell's It's Raining Men is the only other to achieve such a feat – but after that, the single took a rather hefty tumble down to #8. Indeed, while What Took You So Long?'s lifetime sales of just under 300,000 make it the ninth biggest selling solo-Spice track overall, even that doesn't seem a fair reflection of the song's popularity. With relentless exposure across TV and radio (it was a #2 airplay hit), the impact of this single was far greater than the raw data would suggest.
What Took You So Long? was swiftly followed by Emma Bunton's debut album A Girl Like Me, which peaked at #4 when it was released two weeks later. This was one of those impossible situations where Virgin Records was damned if they did and damned if they didn't. They had a chart-topping single on their hands, and there wouldn't be a bigger song to support A Girl Like Me, so in that sense, it was perfect timing. On the other hand, was one song (two if you include What I Am, which was tagged onto the end) enough to create an appetite for an Emma Bunton album, especially considering what a slog it had been for Geri Halliwell and Melanie C to earn respectable totals? Evidently not, because less than two months after it entered at #4, A Girl Like Me departed the chart altogether.
As a start to Emma Bunton's solo career, What Took You So Long? created a perfect platform; it generated plenty of goodwill and real potential to spin the campaign into a significant success. However, Virgin Records dropped the ball by waiting almost five months to release a follow-up single. That was far too long for any act, let alone one whose legacy as a Spice Girl created a steep hill to climb in itself.
---