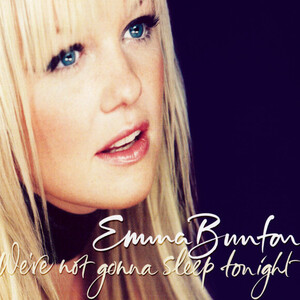 Released: 10th December 2001
Writers: Emma Bunton / Rhett Lawrence
Peak position: #20
Chart run: 20-34-32-35-49
---
Emma Bunton had every reason to be feeling confident as 2001 drew to a close. She'd landed herself two top five hits – including a #1 single – and seen her debut album A Girl Like Me reach #4 in the UK. The release of We're Not Gonna Sleep Tonight was evidently intended to cap a successful year, but that isn't quite how things panned out.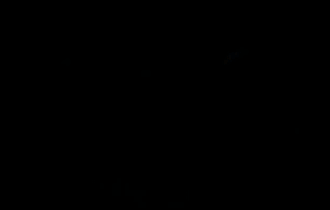 A fourth single from the album was always a risk regardless of the timing, but going into the busy festive market even more so. The track was also a bit of a departure for Emma Bunton – in its original guise, at least – as a sultry flamenco guitar number. This was an interesting swerve on the A Girl Like Me campaign, considering how well it had positioned her as a competent MOR artist with strong commercial radio appeal. However, the single went a step further, and We're Not Gonna Sleep Tonight was remixed into a Latin-tinged uptempo. Suddenly, it sounded rather different and yet somehow altogether more familiar…
All of the Spice Girls had engineered identities away from the group. Even where they stuck with the same producers, the material never wholly lent itself to immediate comparisons. So, We're Not Gonna Sleep Tonight is a double-edged sword in that regard because as a girl power anthem, it feels like the first solo track that genuinely could have appeared on a poppier third Spice Girls album; which is high praise indeed. Alas, that also means no matter how good the song is, the lyrics ("Something 'bout your friends are always there for you, help you with your bad times and they'll see you through; being with a man is never quite the same, 'cos we just have some fun and really play the game") are a constant reminder of what could have been.
Remix or no, We're Not Gonna Sleep Tonight is still a showcase of Emma Bunton's flair for crafting naggingly catchy pop music. From the moment the intro: "Uh-huh, uh-huh, yeah-hey", explodes into a flourish of sirens and warm flamenco guitar melodies, the track is awash with radio-friendly hooks. At its best, the song really does recapture the irrepressible, infectious energy and 'friendship never ends' ethos with which Emma Bunton first broke into the charts: "Dancing in the street and making lots of noise, people wanna join especially the boys, there's no way it's just the girls, for tonight we're in our own world". She has the range within her voice – and personality – to cover all bases, flitting between sassy ringleader and cheeky minx ("See if we can make you blu-u-u-ush"). It's not hard to see the thought process behind We're Not Gonna Sleep Tonight showing another side to the album.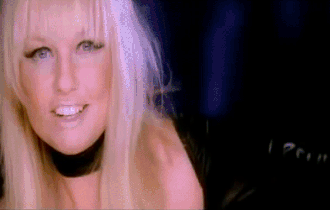 There's nothing about the track that comes across as disingenuous. It's just that the Spice Girls as solo artists – particularly with this type of song – could only ever be less than the sum of their parts. The chemistry they had was a lighting-in-a-bottle moment, and We're Not Gonna Sleep Tonight merely serves as a reminder of that. However, for all that Emma Bunton does right with the track – and she doesn't put a foot wrong, in fairness – it never quite captures the rowdy, flirty, rebellious behaviour described within the lyrics. Perhaps that's an unfair standard to hold her to. But it's really hard not to listen to the song and imagine where Geri Halliwell would have audaciously ramped up the attitude even further, or Melanie C might cut in with a trademark ad-lib. It's a compliment to Emma Bunton that she was creating music which still channelled the spirit of girl power, but it proved to be as much of a curse as it was a blessing.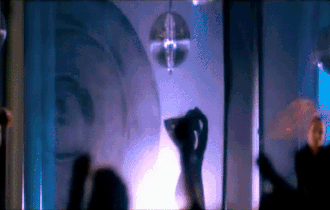 The accompanying music video does little to remedy the dilemma that We're Not Gonna Sleep Tonight found itself in, although again, that's less of a criticism than it sounds. We find Emma Bunton hitting the town in a trendy venue that appears to have lots of adjoining rooms (connected by corridors with hanging light curtains) which she wanders through, performing the song while rocking a leather outfit and bangs. Again, this is not an image necessarily mismatched to Emma Bunton, but one that belongs more to the Spice Girls' Forever-era than it does A Girl Like Me. Indeed, by the time the final chorus arrives, and she's joined by four backing dancers to perform the choreography, it's hard to see anything but the parallels, which undermine any semblance of the identity that Emma Bunton built with What Took You So Long? and Take My Breath Away. It's not to say that she couldn't – or shouldn't – mix things up, but she was far more capable of doing things on her own terms than this video suggested.
What is resoundingly clear from We're Not Gonna Sleep Tonight is that this was simply the wrong song to release. It just didn't connect as intended, becoming the lowest-peaking solo Spice single (at this point) when it reached #20 and failing to generate any palpable interest in A Girl Like Me, which re-entered the album chart at #176. Even at a quieter time of year, it's hard to imagine the outcome would have been significantly different. This wasn't an outright disaster, though. As bleak as the chart returns for We're Not Gonna Sleep Tonight might have looked, there was never any real sense of the media getting the knives out for Emma Bunton. She retained enough goodwill for a fifth single – A World Without You or even her cover of Sunshine On A Rainy Day – to have been worth a punt in an attempt to salvage a few more album sales.
Unfortunately for Emma Bunton, this all coincided with a period where Virgin Records were readily cutting ties with the Spice Girls based on what were perceived to be disappointing returns on their solo projects. They'd already parted ways with Melanie B, while Victoria Beckham's next single was allegedly make-or-break. Subsequently, We're Not Gonna Sleep Tonight was Emma Bunton's final release under Virgin Records, which does seem a tad unfair considering this was the first blip and one that could be readily explained by looking at the mitigating factors. The label, however, seemed to treat it as a continuation of an emerging trend where the Spice Girls were concerned and promptly (prematurely, in this case) ended the deal.
If it were possible to judge the single with absolute objectivity, then We're Not Gonna Sleep Tonight is a lot of fun and does what it does perfectly well. But when it came to the Spice Girls, objectivity is one thing that was never likely to happen, and this song paid a high price.
---