Released: 27th August 2001
Writers: Emma Bunton / Steve Mac / Wayne Hector
Peak position: #5
Chart run: 5-14-25-38-48-51-48-45-56
---
Take My Breath Away is one of Emma Bunton's biggest hits, which makes it all the more surprising that it's so often overlooked.
Virgin Records were spinning many plates in the early '00s as they strategically tried to manage a third Spice Girls album alongside the four remaining members' solo campaigns (Geri Halliwell signed with EMI). Their approach with each one was different – markedly so, in some cases – and when it came to Emma Bunton's debut A Girl Like Me, lackadaisical would probably be the best description. Things started well; the lead single What Took You So Long? debuted at #1, and the album peaked at #4 shortly thereafter. But both faded from the chart reasonably quickly, which would not have been a huge problem had there been a follow-up waiting in the wings. There wasn't even anything wrong with Take My Breath Away being chosen as the next single; it's just that five months was an awfully long time to wait. By this point, the track was essentially performing a salvage job on A Girl Like Me, making the situation more challenging than necessary.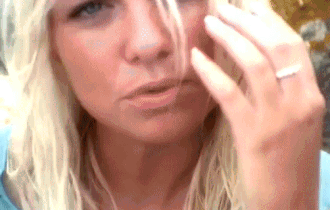 The direction Emma Bunton chose to walk musically was more or less straight down the middle of the road, and having emerged as one of the most affable personalities – not to mention dependable vocalists – within the Spice Girls, this was the perfect space for her to occupy. There was absolutely nothing wrong with that, but it does raise the question of how you get excited about a track like Take My Breath Away? And the answer is you can't, really. It just isn't that type of song.
This is not to say that Take My Breath Away isn't utterly gorgeous. Intentionally pleasant pop music sometimes gets a bad rap; however, this is an example of it being done exceptionally well. The single remix literally adopts a less-is-more approach and strips out some of the elements present in the album version; there are fewer ad-libs during the final choruses, and the drumbeat is less pronounced throughout. The result is a song that feels uniquely and distinctly organic, to the point where it's hard to imagine it being recorded in a studio at all, such is the inherent tranquillity it exudes. And this really is the easiest of easy listening. The tracks gently swirls and swooshes, while the: "Take my…breath a…way, take my…breath a…way, take my…breath a…way" hook proves to be naggingly – deceptively – catchy.
It's not just the lush production that makes Take My Breath Away stand apart from Emma Bunton's other singles; her voice is also used in a slightly different way here. She performs the chorus in a higher register that is underlined by a lower-pitched instrumental melody: "Every waking day you take my breath away, with every word you say you take my breath away, you look at me that way, baby come what may, I hope that you'll always know…how to take my breath away". The resulting harmony creates an ethereal, transcendent bliss to the vocals and further reinforces the sensation that Take My Breath Away is too pure to be of this world. While not necessarily the place Emma Bunton sings best from (her lower register – as heard in Viva Forever – remains unrivalled in that respect), it is perfectly suited to the ambience the song strives for.
The music video for Take My Breath Away draws on all of the themes and feelings that the song evokes and presents a striking accompaniment to them. Filmed in Sardinia (apparently, a choice location for the Spice Girls since Mi Chico Latino was also shot there), this really hits the aesthetic that A Girl Like Me was – or at least, should have been – going for. It's Emma Bunton, dressed down – which is to say she still looks better than most of us could hope to look on our best day – and at one with nature. She's accompanied by a horse (just because) and does all the things a pop star of the time would do at the beach: writhing in the sand, splashing in the sea, gazing at the rock formations. The visuals are stunningly shot, with lots of floaty fabrics billowing in the breeze and close-ups that catch the glistening of the sun. Which is to say, there's no pretence that this is the most exciting video in the world, but it is three and a half minutes of escapism to an unspoiled paradise, which will leave you feeling totally relaxed. Or unspeakably envious.
In terms of where this sits commercially for Emma Bunton, as ever, it's difficult to compare like for like where any of the Spice Girls are concerned. So much changed between her first and second albums, both in terms of how the group's solo efforts were received and that sales, in general, went over a cliff. So, although Maybe, Free Me – and even I'll Be There – felt like more well-known hits, they existed in a different chart climate. Therefore, it's almost by default that Take My Breath Away remains Emma Bunton's third-biggest selling single, despite coming across as a relatively modest success when it peaked at #5. While that doesn't sound particularly flattering, there was real cohesiveness here; the track being remixed by Tin Tin Out was a nice touch and a nod back to her first venture away from the Spice Girls. Furthermore, Take My Breath Away was well received by radio (reaching #10 on the UK airplay chart), and it did spark interest in A Girl Like Me. The album returned to #47 and doubled its original six-week run in the chart, which was no mean feat when it had been absent for more than two months.
This all pointed to the same conclusion: Take My Breath Away wasn't the wrong single to release. On the contrary, it's a genuinely lovely, understated little pop song. It merely came a month or so too late for Emma Bunton to fully capitalise on its potential where the album was concerned. With less heavy lifting to be done, and a more pronounced upswing in A Girl Like Me, there might have been more confidence that this was the right market for her (which it was). However, the next single took things in a completely different direction altogether…
---