Released: 26th May 2003
Writers: Emma Bunton / Helene Muddiman / Michael Peden
Peak position: #5
Chart run: 5-11-18-26-31-39-44-57-61
---
The mid-'00s was a thankless time to be a former-Spice Girl. The group's status as an untouchable pop force quickly descended into a catalogue of underwhelming solo chart positions and cancelled record contracts. Therefore, expectations weren't particularly high for Emma Bunton's second album, which made its eventual success all the more triumphant.
In hindsight, though Virgin Records signing all of the Spice Girls to solo deals (except Geri Halliwell, who went with EMI) was a logical move, it transpired not to be at all practical. It left the label trying to juggle the group both as a collective and four individual, distinct artists. While it's true that some of their solo endeavours were only modestly successful, it could also be argued that was at least in part a consequence of Virgin Records's split loyalties. Emma Bunton probably had the most reason to feel hard done by. Having landed a #1 single with What Took You So Long?, her debut album – A Girl Like Me – was released several weeks afterwards. It got off to a solid start, peaking at #4, but desperately needed another single to sustain interest. That didn't happen for almost five months, by which time the campaign was on the back foot. The brief resurgence seen in response to Take My Breath Away showed there was interest in the album with the right material. But the Spice Girls-lite We're Not Gonna Sleep Tonight wasn't the right way to capitalise on it. Further promotion was curtailed, and very quickly came reports that Virgin Records had dropped Emma Bunton due to underwhelming sales, despite their mishandling of A Girl Like Me being quite apparent.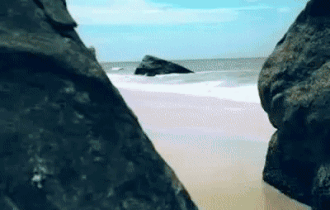 Her take on the situation was just that. There were allegedly discussions around plans for a second album, but Emma Bunton felt the label simply wasn't invested enough and elected instead to walk away. Either way, her next move was a shrewd one. While most of her former bandmates sought to extricate and distance themselves from the Spice Girls, Emma Bunton went back to the man she knew would understand and support her ambition, having helped make it all happen in the first place: Simon Fuller. Now signed to his label, 19 Recordings, work began on the Free Me album. It was inspired by Emma Bunton's love of Motown and utilised those influences alongside loungey bossa nova, as evidenced by the title track and lead single.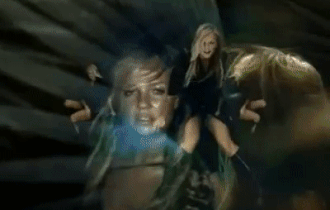 What Free Me does so well is artfully balance being authentically retro-inspired while still sounding like it belonged on the radio in the early '00s. And it succeeded because there was nothing else quite like this at the time. It's a smooth, sultry number that oozes subtle sexuality. The polite yearning in the lyrics: "Atmosphere's tense, heavy with anticipation, don't leave me here, with only my imagination…free me", is neatly accentuated with knowing brass stabs and soaring strings. Emma Bunton had already demonstrated her quality as a singer and solo artist with A Girl Like Me, but she takes things up a level here. Her tone remains reliably likeable and possesses a listenable warmth, but this is also a song that comes from a more emotionally experienced place, which benefits it immeasurably. Emma Bunton positively simmers with sensual flirtatiousness while also knowing precisely where to draw the line to sustain a smouldering tease that lingers throughout Free Me.
Though the track isn't ever pointedly dramatic enough to credibly be a Bond-theme-that-never-was (No Sign Of Life, on the other hand…), it's undoubtedly executed well enough for this to be a logical reference point to the sort of music Emma Bunton was making. Free Me doesn't try to overcomplicate the formula; it understands the classically timeless appeal of stirring orchestral swells and gently nagging hooks. Thus, the chorus: "Now free me, let me loose to love you, yeah how I long to seduce you, oh; free me, let me loose to love you, yeah how I long to seduce you now", delivers just that. However, there's a slightly odd production quirk (that no one ever talks about) in the way Emma Bunton's voice develops an abrasiveness when she sings the word 'loose'. It almost seems like a mastering error but must have been intentional given the overall high standard and this being the lead single.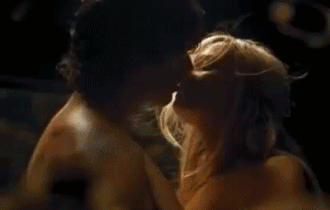 Nonetheless, it doesn't change that beneath what appears to be a charmingly simple melody lies a composition with enduring depth. This is blissfully easy listening; it's hard to imagine Free Me ever feeling old. Although that's perhaps because it was so grounded in yesteryear that it was never going to sound wholly current, either.
The influences that backdropped the album are brought together effectively in the music video. It does have an air of something created on the off-chance that a movie executive was in the market for a new James Bond theme and might fortuitously have happened across it, though that's never to its detriment. There is a lot going on here as Free Me makes excellent use of a location shoot in Rio de Janeiro. We see Emma Bunton rolling around on the beach, lounging on the back of a speedboat, demonstrating a firm wrist action as she shifts gears in a car chase and even finding the time to peg up her laundry (which consists of a lot of white sheets). This is a sexy video brimming with chemistry between Emma Bunton and her male co-star. Yet, it's all done in a way that keeps the song firmly in focus; the stylistic romanticism of the visuals embraces the essence of Free Me and perfectly complements the mood.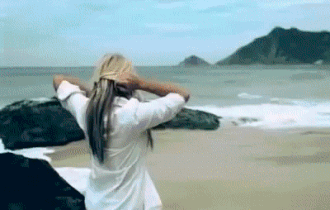 If anything, it could almost be said that there's a bit too much going on, such is a rapid succession of faded shots and jump cuts for what is an altogether mellow track. However, the album campaign was – at this stage – untested, and with this single coming off the back of We're Not Gonna Sleep Tonight, which peaked at #20, there were no guarantees of how it would be received. Therefore, doing too much was a far better approach than not doing enough to give Free Me the best chance of being noticed.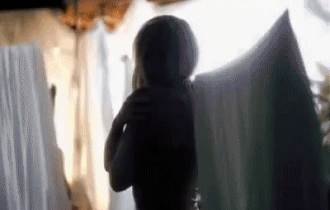 Despite such uncertainty, Emma Bunton played an absolute blinder in using her profile to showcase the song; and for every barrier a former Spice Girl was likely to run into, she had a strategy to get around it. Radio support wasn't guaranteed (though the track eventually reached #15 on the airplay chart), so a blitz of television promotion accompanied the release. And it was smartly done in a way which started to utilise any residual appeal – now verging on nostalgia – commanded by the Spice Girls. It's little wonder the public had begun shunning the group when they themselves had largely done the very same. However, Emma Bunton had always seemed far more comfortable embracing her legacy – hence reuniting with Simon Fuller – and a performance of 2 Become 1 on CD:UK helped reaffirm Free Me as doing just that. This was an album campaign that revelled in accepting what it was rather than being a hubris-laden attempt to prove what it wasn't. Consequently, the single reached #5 in the UK, going on to sell just under 60,000 copies in total. In general terms, this was a very modest success; but relative to the Spice Girls, it marked a reversal in fortunes that was rarely seen.
As lead singles go, Free Me could scarcely be a more assured statement of Emma Bunton's intention. This could so easily have come off as gimmicky and pastiche in the wrong hands. But with such a clear, cohesive direction that oozes quality, it's little surprise the album – which maintained that standard – went on to be held in such high regard.
---