Released: 11th October 1999
Writers: Mark Topham / Karl Twigg / Lance Ellington
Peak position: #5
Chart run: 5-12-16-27-35-42-53-51-62-X-70-60
---
After The Love Has Gone marked an important moment for Steps. With the release of their second album just weeks away, they'd now established themselves to such an extent that they could draw inspiration from one of their own tracks.
After The Love Has Gone is notable for several reasons – some potentially more controversial than others – but most strikingly it marks the first time that the Steps formula started to repeat. While the group had established a broad template for their singles, they all struck out in slightly different directions. However, here there is a clear attempt to draw parallels with One For Sorrow; both songs come from the same writing team, and it shows. Structurally, After The Love Has Gone pulls the same trick of having a slow build-up to the first – and final – chorus breaks, before dropping into an uptempo beat for the remainder of its running time.
There are even melodic similarities between the: "And we may not have tomorrow, but there's always yesterday" and: "And do you ever think of me, and how we used to be" pre-choruses. Yet, it made absolute sense that Steps should lean so heavily into their own sound at this point. One For Sorrow had been a real turning point for the group the previous year when it preceded the release of their debut album Step One. With the follow-up – Steptacular – now just a few weeks away, there was absolutely no reason to presume that lightning wouldn't strike twice given the phenomenal success the group had enjoyed during the previous 12 months.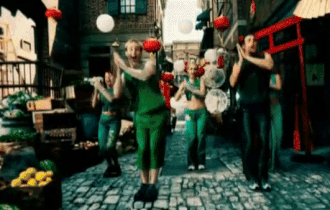 None of this is ever a problem though, because if the DNA of After The Love Has Gone is cloned from an earlier Steps song, then the production most certainly is not. The most distinctive element of the track is that it's proudly dressed up as an oriental number. It's entirely clichéd, although that's hardly surprising considering the group had many qualities, but subtlety was rarely – if ever – one of them. And like so many of their tracks, they run with the theme so that it's never just a quick gimmick. That oriental sound influenced every aspect of After The Love Has Gone, from the styling to the video and even the single artwork. So committed is the track to its theme that it assuredly closes with a 45-second instrumental, which wasn't even trimmed for the radio edit.
Now, it would be naïve to ignore the fact that the sound and style Steps adopted with this single may be problematic. Clearly, the group never set out to offend, but what some may perceive as cultural appreciation, others may consider to be cultural appropriation by any other name. But we are viewing this through the lens of a pop song that is more than two decades old. In that respect After The Love Has Gone cannot change what it is, and while it's never been picked out as a particularly offensive track, it does seem unlikely that Steps would record it in quite the same style now.
If Claire taking leading vocals on One For Sorrow had caused some dissension in the ranks, then After The Love Has Gone surely drove that wedge deeper still. Because if it were at all possible, there is less still for the rest of Steps to do here, with even the backing vocals barely audible this time. Reinforcing that sense of imbalance at such a pivotal moment in the Steptacular campaign – even if it was rarely so extreme – probably wasn't going to create harmony within the group. Fortunately, it's not as if Steps had to feign being cheery here, because as ever After The Love Has Gone finds them in a typically downbeat mood.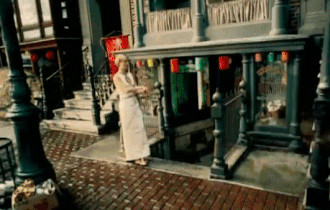 There's a beautiful melancholy to the lyrics ("We sang alone and tried so hard to play the game, it all ends the same"). This is not – as was so often the case – a song ruing the unexpected, one-sided end to a relationship. Instead, we find the group in a more reflective position, lamenting their loss with acceptance: "We've come so far to different places, and now try to live a lie would be a crime, it's better this way". While there are no drastic departures from what came before, After The Love Has Gone is smartly written as a fitting evolution of the Steps mantra rather than have them sing about the same thing repeatedly. Thus, the track feels like a more considered version of the fresh-faced group who'd released Step One the previous year. They're still not having much luck in their relationships (did they ever?) but they've learned and grown from where they started.
The visuals for After The Love Has Gone are stunning, although this is a music video of two halves. The choreography was intricately stylised to match the oriental sound and by far the most complicated that Steps had delivered up until this point. It also feels like the first time that they were putting on a show as a group rather than just playing dance instructor for the fans at home (although of course, there are still elements of that). Instead, a lot of the movements are mirrored as they gently weave their arms around one another, and of course, there's the big instrumental showpiece where Steps line-up and consecutively open their arms like a blooming flower – while a Chinese dragon dances around them, obviously. After The Love Has Gone draws a definitive line between choreography that's there to be copied and skill that's there to be admired.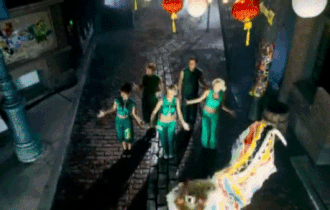 On the other side of the video is an attempt to construct a story in the same way that Love's Got A Hold On My Heart did. The premise of a chase sequence is recognisable as a movie trope, so it's immediately evident what is going on – Faye is trying to escape from some goons while the individual members of Steps drop in to thwart them – but it's never quite so obvious why. It feels like a critical contextual element was cut somewhere along the line, and the video never fills in the gaps. Indeed, towards the end, it seems as if the director lost interest in that aspect of the video altogether and just switched back to the choreography. However, as a complete piece, After The Love Has Gone sets Steps up perfectly for the release of their second album, with a video that feels a little bit bigger in investment and ambition, which sums up precisely what Steptacular was aiming for.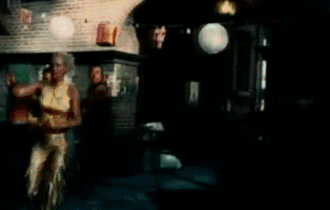 After The Love Has Gone was released during one of Steps' most successful commercial periods, although the single itself performed reasonably modestly in the UK. It reached #5, becoming the group's lowest-peaking song since Last Thing On My Mind and remains one of their lowest sellers, having exited the top ten after a solitary week. At almost any other time such performance may have caused concern, but to a certain degree After The Love Has Gone felt like an expandable single that was swept along with the build-up to the release of Steptacular. And who would argue that it was a great strategy as Steps' second album topped the chart for four non-consecutive weeks and went on to sell over 1.2 million copies. It's hard to imagine that any other single they could have released at this point would have changed the outcome, for better or for worse.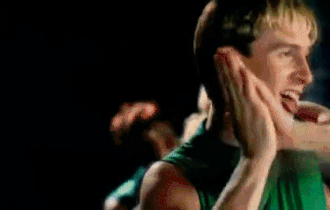 After The Love Has Gone remains a tremendous – and all too often overlooked – part of Steps' back-catalogue. It might not be a signature hit, but it nevertheless showcases a group who were always willing to think outside of the box, even when following the conventions of their own sound.
---