Released: 19th November 2001
Writers: Jon Riva / Victoria Horn
Peak position: #3
Chart run: 3-5-10-17-20-19-19-24-32-42-46-45-56-67-64
---
Dannii Minogue was no stranger to success (or, should that be $uce$$?), but there had always been a degree of inconsistency to any momentum built during previous album campaigns. In 2001 though, she meant business, and Who Do You Love Now? (Stringer) put her intentions beyond any doubt.

Although this single was belatedly tagged onto the start of the Neon Nights campaign, back in 2001, it was very much a standalone release that started life for Riva as an instrumental dance track called Stringer. Thanks to the earlier success of songs like Toca's Miracle, as soon as it started to pick up a significant amount of club airplay, attention turned to releasing Stringer commercially. Sure enough, it was licensed to London Records and adapted into a vocal version helmed by Dannii Minogue with a new title of Who Do You Love Now? (Stringer). Despite the track's origins, it wasn't exactly a drastic reinvention. If anything, it was a timely evolution on Dannii's previous album Girl, which had firmly planted the singer within dance-pop territory. The immediate shift in sound was from trance into a slightly harder, darker sound. London Records was the perfect home for a song like this, because whether intentionally or not, several of their artists were dabbling in atmospheric electro-pop in the early '00s.
Despite that, Who Do You Love Now? (Stringer) was incredibly distinctive. At the time, even if the back-story to the song felt familiar, the end result did not. The track has more in common with the latter half of the '00s than the earlier part when it was released; this is moody – almost oppressive – sounding pop music. It's deliciously dark, to the extent that we're not even sure we properly acknowledged at the time. The Stringer instrumental is the very definition of light and shade. It switches from an almost-uncomfortably intense throbbing, electro banger during the verses to a breezy rush of fuzzy euphoria once the chorus hits. It's an utterly fascinating composition to provide the backdrop to a Dannii Minogue comeback single.
In that respect, it's important to note that this doesn't sound like a quality instrumental that just had a vocal track slapped over it. Dannii Minogue's performance, on the whole, feels like one that understands the appeal – and complexity – of Stringer and thus seeks to complement it, rather than distract from it. There's a lovely – almost ethereal – silky quality to her lower register during the verses. The pre-choruses are also nicely filtered so that the vocals and the instrumental track almost become one and the same. The distorted, layered repetition of: "Who do you love?" also works incredibly well as a moment where Who Do You Love? (Stringer) feels utterly transcendent.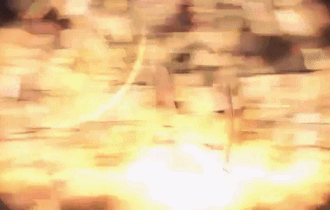 Of course, the challenge with any song that starts life as an instrumental dance track is how best to condense it down into a track that fits the conventions of a commercial pop release. And all-in-all, the single does a very good job, considering the original edit of Stringer ran just shy of six and a half minutes. There are only a small number of elements that feel slightly undercooked; most notable is the way the track builds towards a fuzzy breakdown just before the final chorus; in the original, it's a little more pronounced, whereas in Who Do You Love Now? (Stringer) it winds up feeling a bit something-and-nothing. Fans of the instrumental might also feel a bit short-changed that it never really gets a chance to show itself properly since there are vocals at almost every turn. That said, if you were a hardcore fan of Stringer then presumably you would stick with the original, while fans of Dannii Minogue were probably less inclined to yearn for a version of the track that removed her vocals from it. To cover all bases though, the 'Extended Vocal Version' acts as something of a halfway house between the two.
The music video for Who Do You Love Now? (Stringer) is a curious beast. We're under no illusions that considering to the background to the single and the fact that Dannii Minogue was on the comeback trail, the budget probably wasn't huge. However, truly, this is a life lesson that it's not about the size of your budget; it's what you do with it. In that sense, what could have been – and indeed appears at times to be – a generic dance video, is rather inventive. Probably our favourite WTF moment of the video is the blink-and-you-miss-it sapphic tease; using a sequence of jump cuts, Dannii Minogue finds herself dancing (for no logical reason whatsoever) opposite herself. After the pair exchange seductive looks (you know the look), they reach out to each other and lean in for a kiss. The actual moment itself is largely obscured by a convenient flash of white light, which is probably wise because, well, why did that even happen? Who was getting off on Dannii Minogue snogging herself? It's a rather bizarre diversion from what is otherwise a functional music video; we like the shots of Dannii Minogue dancing in front of a huge projection of her face. Indeed, the whole concept and black/purple colour-scheme are very in-keeping with commercial dance compilations from the '00s. The video takes another blind turn out of nowhere right at the end, where we now find Dannii dressed in white, nonchalantly looking stunning while lounging inside a gigantic flower-cloud…thing. Why? Who knows. It's a sentiment that could probably be applied to the majority of the video. And if we'd learnt nothing else by that point, it is that pop music doesn't always have to make sense.
Who Do You Love Now? (Stringer) was a huge hit for Dannii Minogue (and Riva, of course). It became her highest-peaking single at the time when it debuted at #3 in the UK, and hung around for an impressively long time as well, spending the same amount of time in the Top 75 (15 weeks) as her last three singles combined. The single also charted strongly around the world, which was handy given Dannii Minogue was changing record labels. She couldn't have asked for a bargaining chip stronger than Who Do You Love Now? (Stringer), and it set the tone for Neon Nights. The album was still a fair way off at this point, but it's not hard to see why this release is widely considered as the de-facto first single from it.
In hindsight, Who Do You Love Now? (Stringer) was far more forward-thinking than we realised at the time, and in that respect, it has aged incredibly well. Indeed, it probably makes far more sense now than it did at the time.
---