Released: 4th October 2004
Writers: Bradley Spalter / Lambert Waldrip II / Aleese Simmons / Andre Morton / Khaleef Chiles / James Banks / Henderson Thigpen
Peak position: #9
Chart run: 9-13-23-30-47-64-69
Billboard Hot 100 chart run: 100
---
Eager to show how much she'd grown up since her debut album, Christina Milian made a sensational (paint-smeared) comeback with Dip It Low and wasn't holding anything back for the follow-up: Whatever U Want.
When Christina Milian released her second album, the title — It's About Time — held particular significance in America, where her debut was shelved following the September 11 attacks. It had been due to come out a fortnight later, and by the time her New York-based label – Def Jam – resumed normal activity, the moment was deemed to have passed. Instead, Christina Milian promoted the album internationally, despite her reservations over its confused image, which blended Swedish pop (courtesy of Bloodshy & Avant) with heavyweight R&B collaborations (Jermaine Dupri, Ja Rule). So, when work commenced on new material, the intention was to create something more cohesive and introduce a more mature Christina Milian.
That's precisely what Dip It Low did. The slinky, sexy track and its provocative video became her biggest hit to date. Success didn't come quickly, though. It took over four months to reach a peak of #5 in America, meaning there ended up being a five-month gap between the first and second singles from It's About Time. That put a bit of pressure on Whatever U Want to sustain momentum, and rather than push Christina Milian's coquettish image harder still (the euphemistic Peanut Butter & Jelly would've been an obvious choice), this is, instead, a more straightforward R&B track.
Whatever U Want is one of two songs on It's About Time that features Joe Budden. While there may be a cynical reason for that (he and Christina Milian were signed to the same label, so there was an opportunity to cross-promote and raise both their profiles), it proves a great partnership. His rap during the intro: "Oh! Once again it's on, and we gonna ride out once again 'til dawn, cut the lights out once again 'til morn, keep the lights out 'til the end of the song" – while layers of production are added to the beat – ignites Whatever U Want ready for Christina Milian to pick up the first verse: "You're feelin' me, and it's got you all fired up, tryna walk away, 'cos you don't want your heart tied up".
The relentless, speaker-thumping energy is immediate and utterly infectious. This is an assuredly cool track that's brimming with fun as Christina Milian feels the heat of a flirtation while asserting that she's still in charge: "But I can feel the proof when you're holdin' me, like to let you think you're controlin' me, even though that ain't the deal, when I want, I take the wheel, and I know; can't hide that you're really into me, hold is so tight, I can barely breathe, 'cos you know I keep it real, giving you what you can feel". Though it's not a defining trait of Whatever U Want, there's a sample hidden in plain sight that runs throughout the song. The trumpet riff — which sounds pretty innocuous — is borrowed from the Bar-Kays' Spellbound, a minor hit (#27) on the US R&B chart in 1977. Only those very familiar with the original would likely recognise it, though, given the way it's been sped up and woven into the production amid a flurry of hand-claps and whistles.
Whatever U Want might eschew some of the poppier qualities of her earlier singles, but they're still very present in Christina Milian's performance. It's engagingly punchy, while the track is also punctuated with charismatic ad-libs and vocal runs, particularly during the chorus: "Whatever you want, I got it, whatever you need, that's me, feelin' the flow, don't stop it, whatever you need, I'll be". Her voice mightn't necessarily be remarkable in range or tone, but it is distinctive — within the market she was aimed at — nonetheless, and thoroughly enjoyable to listen to.
Although the song wasn't initially composed with a rap verse, the version featuring Joe Budden had been the only one to appear on It's About Time. It's perhaps inevitable, then, that the non-rap edit doesn't sound quite right. The middle eight: "It's not…it's not a game, I'll be there…for you-ooh-ooh, I'll be there for you, woah-oh" feels like it predominantly exists to fill a gap and doesn't flow anywhere near as well as Joe Budden's contribution: "Now who get the party jumpin' like me, who crunk it like me, there's a lotta guys here, but none is like me, though some could try to be, with two or three chains up under the white tee, and I got two or three dames that's comin' tonight, see 'em, done tonight, leave, like one, aight peace" which sustains momentum in a credible, yet still commercial and radio-friendly way.
As an overall package, Whatever U Want hangs together exceptionally well thanks to the accompanying music video, which sets the track in a sweltering Californian desert. It opens with Christina Milian and her friends stranded next to a broken-down car; they're towed — by Joe's Auto — to a nearby garage and catch the eye of several men carrying out repairs. The sweat-drenched humidity gives ample opportunity for a series of sequences involving semi-nudity. A game of strip power results in the women winning keys to a car outside (which is now conveniently fixed), they drive to a motel and shower together outdoors (at which point their clothes quite literally fall off), the men follow them and retaliate by stealing their clothes, which leads to a confrontation – and slick dance routine – at the washing line outside. In some respects, it's a given that the music video would contain provocative elements since the album aimed to present a more mature image, and, in the early-'00s, those two things were often mutually exclusive. Even so, there's a narrative thread to the events; the styling is excellent, and it complements the song.
There is much to like about Whatever U Want. Indeed, there's no dispute that it's single-worthy. However, even the most ardent fans of the track would probably have to concede that this wasn't the right follow-up to Dip It Low, and not after a five-month gap. It peaked at #9 in the UK, selling 32,000 copies (the 186th biggest-seller of 2004) and scraped into the Billboard Hot 100 — at #100 — in America. Though somewhat disappointing, the outcome is understandable. What the song does, it does very well indeed. However, Whatever U Want also feels like it could have appeared on an album by any of Christina Milian's contemporaries, which hadn't really been the case — as far as her singles were concerned, at least — before.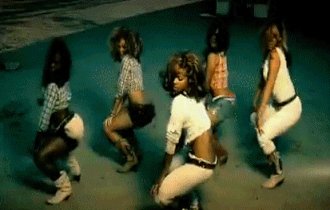 That manifested most tellingly in the fact that Whatever U Want had minimal impact on It's About Time, which was already on a downward trajectory and continued unabated. Ultimately, despite the intention to create a more coherent album, it was beset by the same problem as Christina Milian's self-titled debut in that it didn't hit the market she wanted to reach. Despite being an R&B track, Whatever U Want gained most of its airplay from dance(!) and mainstream radio.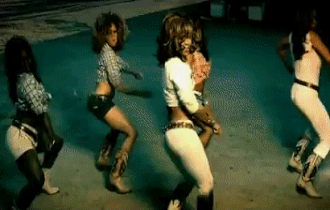 So, once again, the campaign was curtailed after two singles. And, while Christina Milian soon found herself competing for Def Jam's attention with their newest signing, Rihanna, she did record a third album for the label in a renewed attempt to finally pin down her sound.
---