Released: 28th October 2002
Writers: Romeo / Hallgeir Rustan / Tor Erik Hermansen / Mikkel Eriksen / Roger Russell / Nathaniel Robinson Jr / Kirk Robinson / Mark Morales / Mark (Cory) Rooney
Peak position: #9
Chart run: 9-16-23-35-46-59
---
It's not entirely clear how – or why – Romeo crossed paths with Christina Milian and her vocals ended up on this track, but they did; It's All Gravy is an actual thing that happened, and it's rather brilliant.
The legacy of So Solid Crew is, if nothing else, complicated. Their music was groundbreaking for its time; the fact that their commercial breakthrough, 21 Seconds – reached #1, sandwiched between chart-toppers from Atomic Kitten and Five, is a testament to the in-roads they made for British 2-step garage and hip-hop. But controversy followed the group, and it wasn't long before they were scapegoated by the media for glamorising gang culture, with political criticism also forthcoming. So Solid Crew weren't entirely blameless but didn't deserve to be demonised to the extent they were. Exposing social factors that had long been ignored didn't make the group a cause of them, but that's the narrative which stuck. Even so, their success was enough for several members to extricate themselves from the hysteria and launch solo careers.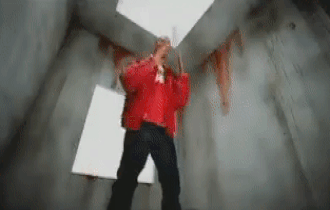 Romeo emerged as the poster boy of So Solid Crew. His talent as an MC and rapper was matched with good looks (and rippling abs) that appealed to much the same market as his pop contemporaries of the time. Little surprise, then, that he was one of the first members to strike out on his own with the single Romeo Dunn, which peaked at #3. If it was even possible to distil the sound of a group whose size fluctuated between 19 and 30 members into a solo track, this seemed a logical extension. It's All Gravy, however, was a different prospect entirely.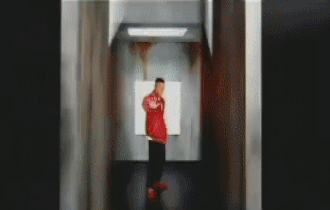 At the time, Christina Milian was locked in a struggle with her record label over the direction of her self-titled debut album. It mixed R&B/hip-hop (featuring acts like Ja Rule and Jermaine Dupri) with more pop-leaning material from Bloodshy & Avant. The result – she argued – was sending a confusing message about her identity as an artist. A further complication came when the American release of Christina Milian was delayed indefinitely following 9/11, having originally been scheduled for later that month. Thus, with the album in stasis after just two singles – both of which reached #3 in the UK – It's All Gravy allowed Christina Milian to remain visible while also ostensibly moving her back towards the style of music she favoured.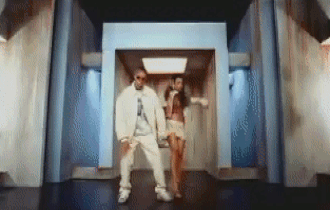 The track has a bouncy, old-school vibe thanks to the keyboard riff sampled from Mary J. Blige's 1992 hit Real Love. It ties neatly into the theme of the song, where Romeo reflects on his journey to fame: "Back in my school days, they was the cool days, school was the good old days now, I tend to leave my teachers amazed, they never knew my hard work paved the way, when I talk about back in the days, the hard life, everything will be all gravy". Despite the plethora of songwriters (nine, no less) who contributed to It's All Gravy, it remains sincere and full of charisma. There's also a playfulness to the production, like the line: "Wait, let me turn the page…" being followed by a page turn effect before proceeding: "…and continue to verbally burn the page, with fire flows that are capable of burning down the stage". It's fun enough to feel removed from So Solid Crew – and the baggage that entailed – without undermining or lessening Romeo's talent.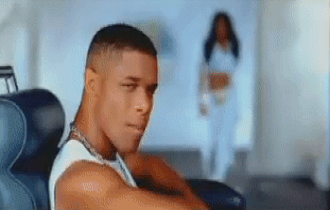 Joining in on the chorus: "Remember when we used to say, ain't always gonna be this way, from lemonade to Alizé, now it's all gravy; remember when we used to say, ain't always gonna be this way, from lemonade to Alizé, now it's all gravy…baby", Christina Milian cuts a welcome presence on It's All Gravy. She wasn't new to this, so there's confidence in the way she ad-libs around Romeo while their voices harmonise naturally. But despite her essentially singing the same few lines repeatedly, Christina Milian turns in much more than a perfunctory appearance on the track (even if that's arguably all it required). Her performance is brimming with wide-eyed enthusiasm and the energy she gives off – as enjoying the opportunity to cut loose and step away from the complications of her own album for a moment – is positively contagious.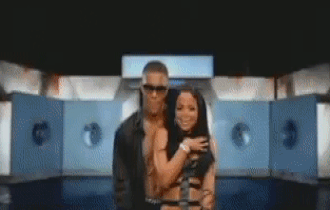 There's a cute moment in the middle-eight: "Boy you told me not to worry 'cos it's gonna be all gravy, boy you told me not to worry 'cos it's gonna be all gravy baby", that frames Christina Milian's contribution perfectly. Of course, in reality, her and Romeo's backgrounds are different in many respects, and they have no shared history. But for the three minutes and 15 seconds, it's entirely possible to buy into the notion that they do.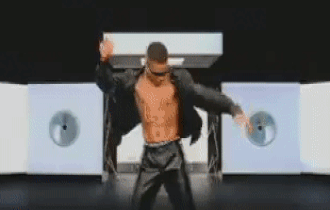 And that sentiment is realised perfectly in the visuals. In many ways, it's the archetypal early-'00s R&B video as the pair appear in front of slick backdrops – plus one grimy-looking corridor – where Christina Milian gyrates around Romeo for the majority of the song. However, it's all very sanitised and squeaky clean. Neither the styling (which is great) nor the choreography could be considered overtly sexual, other than Romeo's trademark open shirt, of course. Simply, the appeal here lies in seeing how the chemistry of It's All Gravy translates on-screen, and it does so very well indeed. The dynamic feels effortless, and they look really good together. Again, however random a collaboration this seems in theory, it makes perfect sense when seeing and hearing it in action.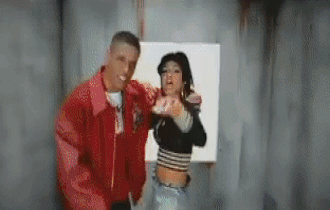 Well, almost. Maybe – just maybe – calling a song It's All Gravy wasn't the best idea because it did become a bit of a distraction. There was enough room in the slang term being known but not widely used to entertain the notion that this was, in fact, a track where Romeo and Christina Milian were singing about the food sauce. In that sense, it did feel like It's All Gravy was starting from the point of being treated as a bit of a novelty – despite no reason to do so – and it subsequently peaked at #9. Nonetheless, there was no reason for either artist to begrudge a top-ten single at this stage of their respective album campaigns. Christina Milian's wasn't going to move past the point it had already reached, so this was an additional hit she'd otherwise not have had. At the same time, Romeo was now in a reasonably strong position to release his debut, Solid Love.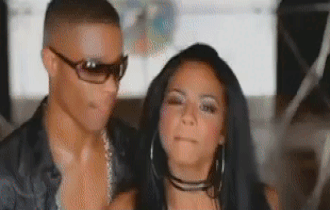 Alas, the album was doomed to failure. It didn't get off to the best start, reaching #46, but there wasn't even an opportunity for Romeo to try and turn things around because his record label went bankrupt just months after Solid Love was released. Several reality TV ventures – including The Games and Celebrity Big Brother – beckoned during the '00s, as well as continuing to work with So Solid Crew. Still, It's All Gravy remains his final chart appearance as a lead artist to date. And as legacies go, it's not a bad one. Romeo's engaging raps and Christina Milian's willingness to throw herself wholeheartedly into the track make this an immensely likeable effort from an unexpected pairing.
---