Released: 22nd September 1997
Writers: Louise Nurding / Trevor Steele / John Holliday / George / Noel
Peak position: #4
Chart run: 4-10-15-21-36-43-70
---
As the lead single from Louise's second album, Arms Around The World had a sound befitting one of the biggest pop acts in the UK…and not just because it borrowed from a recent hit by one of the most famous singers in the world.
After a tentative start to Louise's solo career where her image and target audience weren't clearly defined, Naked is widely regarded as the song that gave her an identity, both as a pop star away from former bandmates Eternal and a coquettish sex symbol. Yet, subsequent singles Undivided Love and One Kiss From Heaven didn't go in hard on consolidating that, which is somewhat surprising (Discussions was right there…) but proved sensible. By 1997, Louise had become a staple of teen-oriented pop media as well as lads mags targeted at an audience arguably less interested in her music. So, as work began on a follow-up to her platinum-certified debut album (also titled Naked), the material needed to straddle those two markets without pigeon-holding her into either one.
Arms Around The World did just that, drawing inspiration from an unexpected source, for it bears more than a passing resemblance to Runaway by Janet Jackson, released two years earlier. It's not a sample, nor is it such a blatant copy that Jimmy Jam and Terry Lewis would come seeking royalties (the two songs were composed by entirely different teams of songwriters). However, the sitar-tinged production is familiar enough that comparisons to Runaway are unavoidable. If anything, though, this comes off more as a case of imitation – using a similar arrangement of elements – being the highest form of flattery rather than flagrantly duplicated in the hope nobody would notice. And it works in terms of the statement Arms Around The World needed to make about Louise; the track is a step up in scale and ambition from much of what had come before.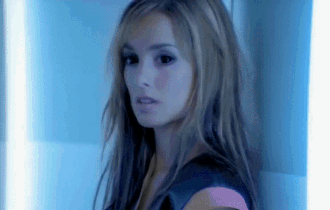 Although Louise's success was confined mainly to the UK, Arms Around The World stretches its boundaries much wider musically and lyrically. The lingering intro is confidently held for over 20 seconds (with a fleeting, distorted whisper of: "Around the world") before the booming production — awash with dramatic synth stabs and sitar flourishes — fully kicks in. There's still a wholesome sweetness to Louise's voice as she pledges: "All around the world, my love will always be the same, New York or Tokyo, Rome, Paris, Egypt or Spain", though it's also tinged with a mature, worldly warmth that is immensely likeable.
Regardless of where it drew inspiration – intentionally or otherwise — from, Arms Around The World justifies doing so by committing fully to the production style, which is far from incidental. There's a sense of visual storytelling to the verses: "I swim the ocean, to be with you every night (ah, ah, ah), I cross the desert, and bring to you the Sahara light (oh, oh yeah)" that brims with vivid, escapist whimsy, while remaining grounded thanks to the reliably engaging sincerity of Louise's performance. Furthermore, Arms Around The World feels most like a knowing evolution of her debut album by playing up its pop sensibilities more. The middle eight oozes drama: "I never thought that I…could find someone, I never thought that I…could reach the sun, I never thought that I…could feel your love, all around the world", and the track is peppered with punchy ad-libs ("ooh, ooh yeah, uh yeah") giving it just the right air of bombastic coolness.
All the elements of Arms Around The World are brought together perfectly in the chorus, which remains among the best of Louise's career. It's set up with an ascending transition from the verses ("When I think of you, my love can fly") and filled with gratifyingly uplifting hooks: "You and I, gonna wrap our loving arms all around the world, gonna capture all the love in the universe, gonna make it…shine, and wra-a-ap our a-a-arms around the wo-o-orld". The song is so well crafted; it epitomises Louise's position as a contemporary pop star but one with four years of hits (more longevity than many acts at the time achieved) under her belt and a profile that had never been higher.
The visuals for Arms Around The World embrace a futuristic theme where Louise appears as herself and several clones, identified by their manga-sized, expressionless eyes. However, it's unclear whether they're supposed to cast such a sinister presence over the video since there isn't an obvious narrative to explain who they are or what they're doing. Moreover, the real Louise doesn't appear particularly perturbed by them as she lazes on a rotating white chair. Nonetheless, shots where the clones linger in the shadows – particularly one who closes a door at the end with a malevolent smile – give Arms Around The World a somewhat uneasy sense of foreboding. Regardless of whether the concept is intended to be taken that way, the video itself looks great. A colour palette of deep purples, blues and reds is suitably atmospheric, while the effect of multiple Louise's being on-screen is executed understatedly well. This has all the appearance of an artist with the budget and record label backing to compete credibly with the increasing number of bubblegum pop acts looking to conquer the charts.
From a commercial perspective, Arms Around The World did everything a lead single needed to; it became Louise's highest-peaking single (at the time) when it debuted at #4. Despite a brief seven-week stint in the top 75, the track was the 95th biggest hit of 1997. Furthermore, an overall total of 159,000 copies puts it behind only Naked (167,000 copies) and Let's Go Round Again (185,000 copies) – released several months later as the follow-up – in the list of Louise's all-time best-selling singles.
That, in turn, created an ideal platform from which to release her second album, Woman In Me. It debuted at #5 a few weeks later, an improvement on the #7 peak of Naked and – to date – Louise's highest-charting album. Despite dipping out of the top 40 after six weeks, the success of Let's Go Round Again sparked enough interest to see Woman In Me return to the top 20 during the lucrative festive period. The album showed remarkable consistency for Louise, eventually earning a platinum certification and selling 264,000 copies (just 4,000 less than Naked) despite yielding fewer singles.
In hindsight, Arms Around The World might not be an example of Louise at her most dynamic (2 Faced and Naked are probably more immediately memorable). But it's very much a summation of what she did so well in creating solid, dependable pop music. And that's no bad thing.
---