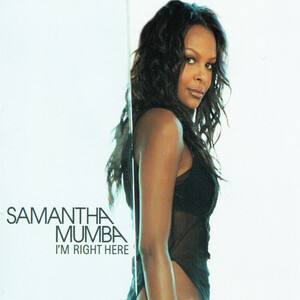 Released: 14th October 2002
Writers: Kandi Burruss / Pontus Winnberg / Christian Karlsson / Henrik Jonback
Peak position: #5
Chart run: 5-10-19-30-44-62-X-68-71
---
Poised to capitalise on the success of her debut album, Samantha Mumba made her comeback in 2002 with I'm Right Here. But it was a sentiment that soon transpired to be surprisingly short-lived…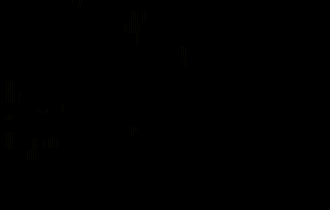 Samantha Mumba wouldn't be the first or last artist whose career was sent into disarray by a record label re-shuffle, even if it remains somewhat surprising that she ended up in that situation with her second album. It came off the back of five top-ten singles in the UK, two of which (Gotta Tell You and Baby Come On Over) were also hits in America, giving Samantha Mumba's profile a significant boost. In addition, she co-headlined a Disney Channel concert with Aaron Carter and – somewhat more notably – landed a starring role in the Dreamworks and Warner Bros. remake of The Time Machine. Though the movie wasn't particularly well-received by critics and regarded as underperforming commercially, it nonetheless topped the US box office, which is an achievement few teen pop stars of the time could claim. Amidst all this, it's probably fair to say the 176,000 sales achieved by Samantha Mumba's debut album (also called Gotta Tell You) in the UK weren't a fair reflection of the impact she'd made. So, with a concerted international push, there was every reason to be optimistic about the potential for a follow-up to fare better.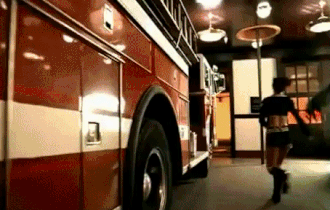 In principle, I'm Right Here went about things the right way. It was produced by Bloodshy & Avant, who'd recently made their commercial breakthrough with Christina Milian's AM To PM, which reached #3 in the UK and #27 in America. The duo would – of course – rise to prominence in 2003 due to their work on Britney Spears' Toxic; however, even taking I'm Right Here as a more formative effort, this is far from Bloodshy & Avant's most memorable work. There's nothing inherently bad; it's a well-polished – if somewhat familiar-sounding – R&B-laced pop song; whimsical horn riffs and wailing electric guitar licks are a neat touch that add some character. However, as a comeback, it lacks the distinctive punch that more established production teams like BAG & Arnthor and Stargate brought to Samantha Mumba's earlier material.
When I'm Right Here was sent to radio in America – several months before being released in the UK – the track featured a rap by Damian Marley. Putting the broader context of this single to one side, a reggae-infused diversion is not an obvious route, but the vibe proves surprisingly effective, nonetheless. All the same, considering Samantha Mumba was aiming squarely at a commercial, mainstream demographic, it does feel bewilderingly random, particularly with lines like: "She needs a lovemaker not a sex maniac". Furthermore, considering the song is pitching itself as a statement of female empowerment ("Back in the day I did not know, what to look for in my new beau, so I would just settle for guys I should never, even have dated but now I know better"), a male contribution – rapped or otherwise – isn't wholly necessary. So, it was probably sensible that Damian Marley had been edited out of the song by the time I'm Right Here arrived in the UK.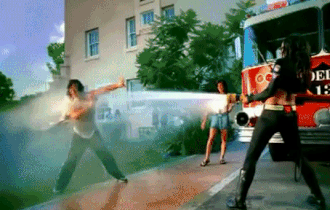 That allows Samantha Mumba – quite rightly – to be the focus without distraction. Although the track never comes across as deeply personal, there are parts of it ("I'm lookin' for a guy, to play the lead in my life") that draw neat parallels with how her career had evolved. And the middle-eight, with its echoed, phoned-in vocals: "I wanna know where (I wanna know where), could they be over there (could they be over there), no, they're right here (no, they're right here), I think they're over there (could they be over there)" might aspire to be pretentiously cool, but comes off as unwittingly – yet vastly more likeably – gawkish, instead. That's true for much of I'm Right Here, in fact, which feels somewhat clumsily arranged and never quite so slick as the surrounding production.
However, it's held together by the chorus, which is repeated no less than nine times – with a soaring key change thrown in for good measure – and works incredibly well: "To all of the men who are out there, all the single ladies wanna know where, so put your hands up in the air, and say 'I'm right here'". At that moment, the intentions of I'm Right Here as a rousing call to arms are clearly defined and realised. Were it sustained throughout, Samantha Mumba would have had a solid dancefloor anthem at her disposal. Unfortunately, the consistency just isn't quite there for it to fully translate, which is a shame because when the song clicks, it's very good indeed.
There is – at least – one part of the overall package for I'm Right Here that lands perfectly, and it's the accompanying music video Samantha Mumba is portrayed as a firefighter in the Buster Patrol brigade who – along with her crew of women dressed impractically in scantily clad uniforms – turn up in their fire truck to domestic arguments and use a high-pressure hosepipe to soak the male instigator. It's a ludicrously daft, fun concept – particularly when some of the disputes occur in actual burning buildings that the fire crew seem utterly oblivious to – delivered with just the right amount of tongue-in-cheek (the version featuring Damian Marley even has him casually emerge from a smoke-filled window). Moreover, I'm Right Here looks great aesthetically; the video was filmed in LA and features some pleasingly sun-drenched visuals, while Cris Judd also appears as Samantha Mumba's love interest (the role was reportedly scaled back to avoid drawing too much tabloid attention following his recent divorce from Jennifer Lopez). Everything here gives the very credible appearance of an A-list pop star and an international hit single.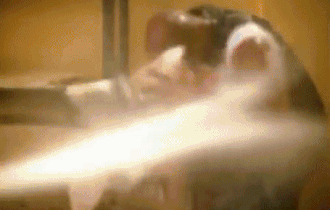 With a staggered release date that saw I'm Right Here sent to radio in America first – where it failed to gain any significant traction – in some respects, the damage had already been done by the time the single peaked at #5 in the UK several months later. Admittedly, this wasn't the massive return from Samantha Mumba that some might have anticipated – selling 63,000 copies in total (the 170th biggest seller of 2002) – but a top-five single represented consistency, nonetheless. However, if the expectation of I'm Right Here is that it would deliver a Gotta Tell You-sized smash hit on both sides of the Atlantic, things were not going to plan. And that's where things started to unravel.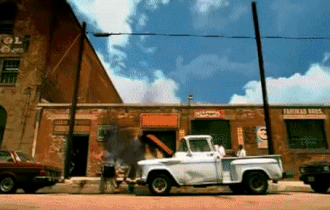 Samantha Mumba's second album – provisionally titled Woman – had been more or less finished, and promo copies were created (it's since been claimed this is a collection of demos, though the production is of a standard where the songs could be released). But the response to I'm Right Here caused enough consternation to warrant a re-think of the material, which also coincided with a significant re-shuffle at Universal Music Group, the parent company of Samantha Mumba's record labels in America (Interscope) and the UK (Polydor). Her career was, therefore, put on hold.
Far from being frustrated at the disruption, Samantha Mumba was – by her own admission – content to let it happen, having been unprepared for the intensity of Gotta Tell You's success. After several years simultaneously juggling the demands of singing and acting internationally, she was afforded a break and welcomed it with open arms. Perhaps naively so because the downside was it also meant that whatever momentum remained following I'm Right Here was well and truly squandered. With the label unable to find a clear direction for Woman, the album ultimately ended up being shelved, and Samantha Mumba was quietly dropped in 2004.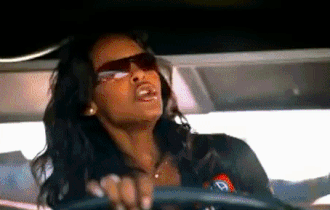 There was one further twist, though, because it later emerged that among the songs offered – and turned down – for her second album was Sound Of The Underground, which has become one of those what-might-have-been missed opportunities. But that's an overly simplistic way of looking at things. Yes, Samantha Mumba could – and probably should – have recorded the track; that doesn't mean she'd automatically have enjoyed the same success with it as Girls Aloud did (there were other contributing factors at play, not least the group's own appeal and having Popstars: The Rivals as a launch platform). Furthermore, it's hard to imagine Sound Of The Underground making significantly more impact in America had it been released instead of I'm Right Here. So, there's every chance that Samantha Mumba's pop career was destined to come to a rather sudden and surprising halt either way. It's not really down to the songs; they ended up precisely where they should have.
Of course, with so many of the deeper issues unfolding behind the scenes, I'm Right Here was left to shoulder the blame from an outside perspective. It's not without fault; Samantha Mumba had set a high bar for herself commercially, and as a comeback single, this couldn't meet the immense weight of expectation placed upon it. Even so, the ensuing fallout wasn't remotely proportional. I'm Right Here isn't a bad track by any means, and certainly not so disastrous as to derail an entire album campaign while also taking Samantha Mumba's pop career down with it.
---