Released: 26th August 2002
Writers: John Holt / Tyrone Evans / Howard Barrett / Bill Padley / Jem Godfrey
Peak position: #1
Chart run: 1-1-1-2-5-8-12-13-16-20-24-32-45-52-69-74
---
The idea to release a cover of The Tide Is High had been floating around Innocent Records for several years in the early-'00s, and it was Atomic Kitten who eventually did the honours, taking the song back to #1.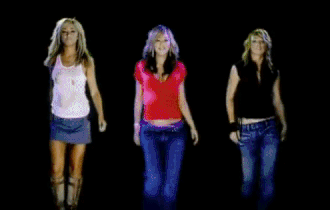 There's something to be said about the rather audacious way Atomic Kitten approached the business of recording covers. Because not for the first – or last – time in their career, this is a track that didn't really need to be updated, much like Eternal Flame, released just over a year prior. The Tide Is High was already sufficiently well-known, though not necessarily in its original guise, having first been recorded by The Paragons in 1967. The song became more widely popularised by Blondie, whose version topped the UK and American charts in 1980. Indeed, it was presumably when the group made an unprecedented comeback in 1999 – reaching #1 with Maria – that Innocent began eyeing up The Tide Is High as having the potential to be a hit once more.
First in line was Billie Piper. She recorded the song for her Walk Of Life album, and it was poised to be the single that would (hopefully) turn things around for her after the title track peaked at #25. However, after being subjected to death threats – resulting in a high-profile court case – Billie Piper walked away from the music industry, and all remaining plans for the album were shelved. Her take on The Tide Is High was certainly…something and probably has to be heard to be believed. It sounds like a mid-tempo that's been sped up so that it's off-beat; with scratchy production added for effect and a rap verse ("Yeah, that's right, she's got the real tight ditty, if you're getting down, I got the keys to your city") which samples one of Billie Piper's own songs (Girlfriend). Yet, there's a bizarre charm about the whole thing that somehow works, though Innocent Records allegedly – and very sensibly – planned to remix the track before release. Though it's debatable whether it would've made a difference because Billie Piper wasn't really being judged by the quality of her music anymore. The backlash to her relationship with Ritchie Neville never really went away. If anything, it seemed to intensify, even after they split. So, there was every chance that The Tide Is High – remix or not – was already doomed, if not to failure, then certainly to underperform against the label's expectations.
And it does seem they invested in this as being more than just a run-of-the-mill cover because almost two years had passed before the song was handed to Atomic Kitten (who could, in theory, have recorded it much earlier). From a commercial perspective, they weren't necessarily in such dire straits as Billie Piper had been, but Innocent no doubt wanted to re-assert the group's chart-topping prowess after It's OK! – the lead single from their second album – peaked at #3. As such, there was a degree of effort put into re-purposing the song for Atomic Kitten while making little attempt to win over fans of Blondie's version. But why should it? Few – if any – would ever be convinced this was a worthy endeavour, and they weren't the intended target market, anyway. So instead, the focus is on making changes that would be palatable to Atomic Kitten's fanbase, hence a revised title: The Tide Is High (Get The Feeling).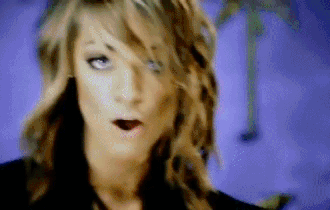 There are notionally some similarities with Billie Piper's interpretation. Still, given they were created by entirely different production teams, that mainly seems symptomatic of updating the song for the '00s rather than anything intentional. Indeed, the template here is – unsurprisingly – Atomic Kitten's own. That familiar-sounding beat from Whole Again is still very much audible, albeit at a slightly brisker pace (though never enough for this to be genuinely considered uptempo). And the intro again features Jenny Frost half-whispering a phrase ("Never give up") extrapolated from lyrics later in the song. Almost everything about The Tide Is High (Get The Feeling) is constructed to eschew surprise, which is one of the main criticisms often directed at it. But the counter to that is this is an example of the Atomic Kitten formula being flawlessly executed. And in that regard, it does what it does exceptionally well.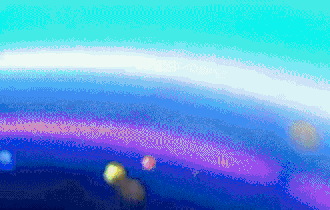 The group find themselves in a rather glum quandary of determined – yet unrequited – infatuation ("Every girl wants you to be her man, but I'll wait right here 'til it's my turn, I'm not the kind of girl who gives up just like that"), which is conveyed with cheerful, toe-tapping pleasantry. The Tide Is High (Get The Feeling) fits with the warm, earnestly likeable persona that had been firmly established, while the vocals – which are divided pretty evenly – continue the dynamic of being peppered with gentle ad-libs: "The tide is high, but I'm holding on (yeah), I'm gonna be your number one (the tide is high), the tide is high, but I'm holding on, I'm gonna be your number one (ooh-ooh)". This might not be the most sincere reading of the lyrics. Still, there's a breezy, uplifting rush of energy to the track, which is entirely befitting of Atomic Kitten, whose origins lay in the heart of the bubblegum pop era.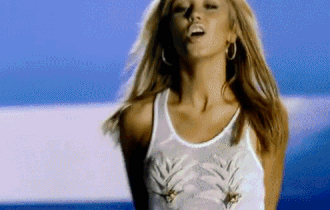 And on that note, the big selling point of The Tide Is High (Get The Feeling) – as alluded to in the newly-bracketed title – is an additional bridge written specifically for this version: "Every time that I get the feeling, you give me something to believe in, every time that I got you near me, I know the way that I want it to be…". It's an approach that works well in giving the song somewhere to go – by slipping in a key change where there wasn't one previously – and using the transition to add something tangibly feel-good. Unlike the previous attempt to insert a rap verse, there's a concerted effort made to fit this cohesively within the original lyrics. Which it does, to the extent it's a surprise more acts didn't do the same during the late '90s and early '00s, given the sheer number of covers released during that time. Of course, naysayers would still label this as a glorified karaoke cover. But there's a structure and identity to The Tide Is High (Get The Feeling) that is – in some respects – unique to Atomic Kitten, giving them a higher stake in the track than would usually be the case.
The accompanying music video helps tie the single together and nicely complements the song with a visual identity that remains a distinctive reference point in the group's career. It's comprised of different studio shots, some of which are incredibly simple yet effective, like the group walking in front of a neon rainbow. Others feel loosely inspired by The Tide Is High (Get The Feeling), often in a somewhat lateral way. Each member of the group has an individual sequence: Liz McClarnon's is silver palm-tree themed, Jenny Frost stands next to a sports car with a wave-style Kitten logo on it, and Natasha Hamilton wanders between giant 1-shaped light boxes filled with bubbling water. Even the choreography – featuring street dancers who look like they turned up to the wrong shoot – works because there's a sense that The Tide Is High (Get The Feeling) takes itself seriously enough but is still content to embrace being bombastic and frivolous.
However, there's an aspect of the video that is genuinely important, and it's in how Natasha Hamilton's pregnancy is handled. She was very visibly showing by this point; but is dressed and filmed as she would otherwise have been, rather than trying to hide her bump with strategic camera angles or loose clothing. This was not something routinely seen in mainstream pop music full stop, let alone that which was predominantly marketed at a young audience. Melanie B and Victoria Beckham were both pregnant when the Spice Girls released Goodbye, but spent most of the video bundled up in thick winter coats. And Kerry Katona had, of course, left Atomic Kitten in the early stages of her pregnancy. So, it sends an important – and progressive – message for Natasha Hamilton to still be an active member of the group who can competently go about her duties.
As had been the case with Eternal Flame, it became difficult for anyone to argue Atomic Kitten shouldn't have covered The Tide Is High (Get The Feeling) when it went on to become such a massive hit for them. The track sold 144,500 copies to debut at #1 in the UK – the highest weekly total achieved by the group – and remained there for three weeks. Overall sales of 651,000 make it their second best-selling single by a considerable margin. This couldn't have come at a better time as Atomic Kitten released their second album, Feels So Good, a fortnight later. It also went straight to #1, and the optics of them topping both charts at the same time – plus the title track being co-written by Kylie Minogue – firmly underlined this as an extension of the group's imperial phase as one of the biggest pop acts in the UK at this point.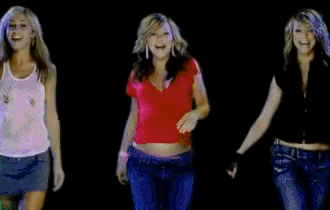 Not only was The Tide Is High (Get The Feeling) another big hit across Europe and Australia for Atomic Kitten, but it also gained some exposure in America. The song was featured prominently in the opening titles of The Lizzie McGuire Movie, a theatrically released spin-off from the Disney Channel TV show starring Hilary Duff. Though hardly explicit to start with, some of the lyrics were rewritten to be more family-friendly ("It's not the things you do that tease and hurt me bad, but it's the way you do the things you do to me" became: "It's not the things you do that try and hurt me so, but it's the way you do the things you do for me", while: "A moment's pain for a lifetime's pleasure" became: "A moment's rain for a lifetime's treasure") and the song subsequently picked up a reasonable amount of airplay through Radio Disney. Not enough for The Tide Is High (Get The Feeling) to impact the chart directly, but the movie's soundtrack reached #6 on the Billboard 200 and sold around two million copies.
This would be Atomic Kitten's final #1 single to date and – in hindsight – is probably the point at which they passed over the peak of their popularity. There were plenty more hits to come, but the group was never again quite as big as they were here.
---