Released: 29th January 2001
Writers: Andy McCluskey / Stuart Kershaw / Jem Godfrey / Bill Padley
Peak position: #1
Chart run: 1-1-1-1-2-3-4-4-7-7-8-14-16-17-19-21-26-31-30-38-46-63-X-73
---
Every so often, a song comes along that completely changes the trajectory of a pop act's career. For Atomic Kitten, Whole Again was that song.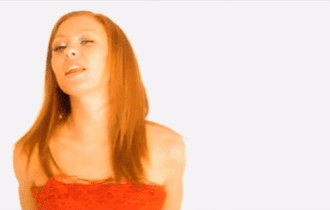 The group's first year was headlined by a triumvirate of uptempo (and arguably superior) tracks intended to establish Atomic Kitten as a cheeky, sprightly trio of young women. And while they all reached the top ten, none were enduring hits with enough substance to generate significant interest in the group's debut album Right Now, which peaked at #39 in October 2000.
The official line on Whole Again has always been that it was a last-ditch attempt by Atomic Kitten to reverse their floundering chart fortunes. Faced with being dropped by Innocent Records after the so-so performance of their fourth single, Follow Me, they allegedly begged the label for one last chance. However, the song had already been identified as a potential hit and was planned to accompany the UK release of the group's debut album. The only problem is that it wasn't ready. Having originally been recorded for the Japanese edition of Right Now – with spoken verses performed by Kerry Katona – Innocent Records felt the track sounded unfinished and requested the melody be re-written. Natasha Hamilton and Liz McClarnon recorded the new verses, while the backing vocals were layered to create a gospel choir effect. However, the label still wasn't satisfied that Whole Again was as good as it could be and asked for further tweaks. Eventually, after going backwards and forwards – with the group doing further takes in the studio – the first take was deemed the best and ended up being the one used. Having gone to so much trouble to get the song right, it seems unlikely Innocent Records wouldn't have released it anyway. However, the notion of this single being driven by Atomic Kitten's determination not to go down without a fight created an underdog narrative, which added another dimension to Whole Again.
The single is, in the politest way possible, lowest common denominator pop music (and hey, we're totally here for that). It's meticulously crafted to be the sort of song that everyone can relate to; lines like: "Baby you're the one, you still turn me on" are delivered in such a sexless manner that the lyrics and sentiment effortlessly stretched beyond that of the fractured relationship they were depicting.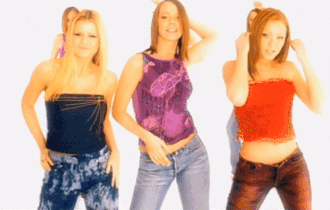 As a point of pop reference, there were initially parallels to be drawn between Whole Again and All Saints' Never Ever, largely due to the original version of the song (Kerry Katona's spoken middle-eight was retained for the final version). But Atomic Kitten had never been established as an act with that degree of gravitas, and so taking it down a different route was wise. Whole Again is not necessarily an example of clever writing, but it is an example of how to successfully and smartly package predictable writing. From the very first time you hear the song, you can safely guess how almost every rhyming couplet is going to end. Its appeal lay in its simplicity and trying to dress the song up as a profound confessional was unnecessary.
Instead, the already-familiar lyrics were gifted the sort of beat that is pre-programmed into a Casio keyboard and a performance that lends itself as well to nonchalantly humming along to it on the radio as it does raucously singing along to it on a night out. It's therefore not a surprise that Whole Again struck such a chord with the market. Its appeal in that respect has endured, as evidenced when the track was re-worked to celebrate England reaching the final of Euro 2020 and Southgate You're The One (Football's Coming Home Again) promptly returned Atomic Kitten to the top 20.
My friends make me smile
If only for a while
You can make me whole again
Even once Whole Again had established itself as a success, there were more twists to come. Just a few days after the song topped the chart, Kerry Katona announced she was pregnant and promptly leaving the group. Just a few weeks earlier and it's entirely possible that this would've been the final straw for Virgin – but with a #1 single on their hands, contingency plans were instead drawn up and Jenny Frost (formerly of Precious) was brought in as a replacement, immediately taking over promotional duties.
Initially, the plan was for Atomic Kitten v2.0 to record a follow-up single that would be released shortly after Whole Again. But having taken the unlikeliest of routes into the chart, the song continued to defy '00s chart logic by growing its sales week-on-week to remain at #1 for a month (for the chart geeks, its consecutive sales were: 69,285 / 85,295 / 101,919 / 113,090). Kerry Katona was almost immediately phased out of nearly every aspect of the track, with Jenny Frost appearing in all live performances and a partially re-shot music video; it was as though she'd always been there. Except when it came to the audio, since it was Kerry Katona's version that continued to be sold in the shops.
Jenny Frost's takeover was completed later that summer when her vocals featured on Atomic Kitten's re-recorded debut album. And the following year a sparkling new music video was shot for the American release of Whole Again after the group allegedly denied Britney Spears the opportunity to record it (hmm…!). It's a neat concept, with the group walking the streets and being joined by increasing numbers of followers until they have enough to form the Atomic Kitten logo. The video acts almost like a visual re-telling of the group's rapid ascent during the release of this single, although ultimately the American release didn't amount to anything more.
It goes without saying that Whole Again was a significant moment for Atomic Kitten. Somewhere between selling a million copies and casually swapping a member, the group unintentionally found a new sound that would dictate their immediate future. For better or for worse, the brash pop of Atomic Kitten 1.0 was swiftly traded for the MOR pop of Atomic Kitten 2.0, and would scarcely be seen again.
---