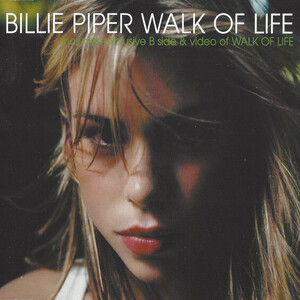 Released: 11th December 2000
Writers: Billie Piper / Wendy Page
Peak position: #25
Chart run: 25-37-35-41-65
---
Despite having six consecutive top-five hits under her belt, Billie Piper's seventh single Walk Of Life is a timely reminder that the bubblegum pop era was nothing if not unpredictable and you never knew when a pop act's latest release would also be their last.
Walk Of Life is a curious single for Billie Piper in that, were it not for the fact that it was the title track from her second album, it doesn't sound like it belongs to the same campaign as Day & Night and Something Deep Inside. Musically, the track is unlike anything that had come before it and felt like a statement single that would accompany the launch of a new album altogether, rather than appearing as the third release. Moreover, it was a curious diversion to steer Billie Piper when the campaign had been so intent on establishing her as the British counterpart to Britney Spears. Things hadn't gone entirely to plan in that respect, of course. Despite the rapturous response to Day & Night, the Walk Of Life album had only been able to match the #14 peak of Billie Piper's debut Honey To The B and disappeared from the chart shortly thereafter. So, if there was an opportunity to showcase a different side to the album, then this single was it.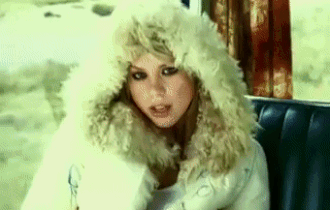 The track opens with a soaring string-laden instrumental that is utterly epic and sets an immediate precedent of a shift towards a more organic sound. Walk Of Life doesn't remain quite so grandiose for long and soon settles on a gentle guitar-strummed mid-tempo beat. That dramatic shift between the two styles may be jarring for some – and it's true that the song never quite reaches the heights of the intro – but the comedown is essential. For Walk Of Life represents a back-to-basics Billie Piper; with an opening gambit of: "Let me care for someone else, I don't wanna talk about myself", this feels knowingly and consciously composed as the complete antithesis to her precocious debut single where she was the centre of attention.
But Walk Of Life goes further still, acting almost as a spiritual awakening which saw through the superficiality of the modern world. To hear Billie Piper reciting lyrics like: "Could we share a little time, break the bread and sip the wine" and "Could we pass a golden hour, sow the seed and grow the flower" belies the fact that she was still just 18 years old. This is not the sort of subject matter you'd associate with a teen pop star, but it does – perhaps – provide an insight as to how Billie Piper might have transitioned into the singer-songwriter era that was looming on the horizon (not that we knew it yet). In hindsight, Walk Of Life might feel a little less profound than it seemed at the time, but is remarkably considered, nonetheless.
Maybe if the timing had been different and her fanbase wasn't still deep in the throes of the bubblegum pop era, then Billie Piper's chants of: "Are you gonna walk the walk of life with me, are you gonna see more than you dreamed you'd see, are you gonna walk hand in hand with me…" would have been treated as a rousing call to arms. The final choruses, in particular, are undeniably stirring as Walk Of Life reintroduces elements of the intro and erupts into a climactic finale that is utterly triumphant. What jumps out is not the difference in sound – although clearly, that is impossible to ignore – but the fact that this feels like a performance by Billie Piper as a person, not as a pop personality. We've always maintained that her voice is incredibly underrated, and here you have the very best qualities of it. There's an endearing, almost calming warmth to it, that sounds authentically like that of a teenager, but with a wisdom and worldliness that extends far beyond her years.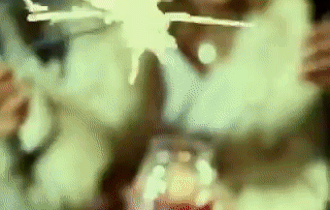 It's always a good sign when a single package is so well put together that it becomes difficult to disassociate the song from the music video. So, in that respect, Walk Of Life is a huge success, because the visuals are stunning and set an atmosphere that runs right through the track and enhances the message at the core of it. This is Billie Piper stripped of the lavish popstar image and presented in a more down-to-earth way; there's still a lot of styling here, but it's designed to make her look as unstyled as possible. So, it's crimped hair, puffa jackets and anoraks galore as we join her coach tripping through some rural highlands. There are some gorgeous shots involving sparklers and fireworks, while Billie Piper still looks effortlessly cool, albeit now she looks like she's spent the last 12 months on a gap year rather than topping the charts. The problem was that for the market she was aimed at, the video was just quite boring. Looking back on it now, there's an underappreciated beauty in the simplicity of the concept and the slightly tired, washed-out aesthetic would soon come into fashion. But none of that was particularly beneficial to Walk Of Life at the time.
Although this single marked such a departure for Billie Piper, it was still a bit of a surprise that it performed quite so badly. It wouldn't have been unreasonable – based on her success to this point – that she'd moved beyond being an act who was only as good as her last single. But Walk Of Life proved otherwise. It peaked at #25 in the UK, which nothing short of a disaster. Worse still is that it had no measurable impact on the parent album either and ultimately led to Billie Piper exiting the music industry altogether.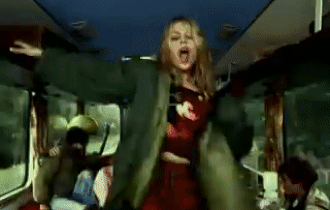 However, there was much more to the story it puts a rather bleak slant on this whole phase of her career. Behind-the-scenes, she was receiving death threats from a stalker and still being subjected to relentless vitriol from fans of Ritchie Neville from Five (even though the couple had long since split by this point). And what was it all for? Little else but an inordinate amount of pressure to keep up with the success of her teen 'rivals'. So, Billie Piper called time on her pop career; the planned follow-up single – a cover of Blondie's The Tide Is High – was cancelled and she retreated to focus on acting.
Ultimately, it doesn't matter that Walk Of Life wasn't a true reflection of the type of act that Billie Piper had been or whether it hinted at what she could've become. It's a great song with (in hindsight, at least) a lovely video. But some things – indeed, most things – are more important than chart positions. It's a real shame that Billie Piper's pop career took such a sour turn, but with a Doctor Who revival lying just around the corner, it's difficult to argue that she didn't get out at precisely the right time.
---