Released: 20th May 2002
Writers: Mikkel S. Eriksen / Tor Erik Hermansen / Hallgeir Rustan
Peak position: #3
Chart run: 3-6-6-11-17-16-22-29-29-36-38-47-65
---
It's fair to say that Atomic Kitten's debut album campaign was eventful, to say the least. After weathering the threat of being dropped by scoring a #1 hit (which went on to become one of the biggest-selling girl band singles of all time), they then had to grapple with a sudden line-up change. Thus, by the time the group came to release the follow-up, would anyone have blamed them for just wanting an easy life?
While this was ostensibly Atomic Kitten's first album with Jenny Frost in place of Kerry Katona, they'd already established a reasonable idea of what to expect. To capitalise on the success of Whole Again, the group's debut – Right Now – was partly re-recorded with Jenny's vocals and also included several new tracks (including the group's second #1, a cover of Eternal Flame). The most significant change had actually happened behind-the-scenes as Andy McCluskey and Stuart Kershaw – who masterminded Atomic Kitten's creation and penned much of their early material – parted ways with the group during the recording of their second album, Feels So Good. Fundamentally, the problem was Whole Again. The duo had helped create the song, but it didn't typify what the first iteration of Atomic Kitten were envisaged to be. However, once it connected with the audience, there was an inevitability with which the group's record label demanded more, more, more. Indeed, according to Andy McCluskey, that's all Virgin Records wanted, which subsequently led to the duo's reduced presence on Feels So Good and a fracture in Atomic Kitten's foundation.
Although Virgin were now pressing ahead without their golden goose, they weren't about to change plans for the album's overall direction, which leaned heavily towards mid-tempo balladry. Sensibly, rather than use up the remainder of Andy McCluskey and Stuart Kershaw's contributions as singles (which wouldn't be enough to sustain the whole campaign), they opted instead for It's OK! to kick things off. The track was produced by Stargate, who excelled in precisely the sort of material that helped define Atomic Kitten 2.0; indeed, this was a relatively early example of a sound that grew to dominance during the mid-'00s. So, far from being a compromise, It's OK! instead represents a fitting evolution on the foundation laid by Right Now, offering all the refinements to be expected from a group who were now part of pop music's A-List.
There's no denying that the song plays to type; the gentle toe-tapping beat is immediately consistent with the two singles that had immediately preceded It's OK! – and many of those that would come after it as well. However, within the particular sub-genre that Atomic Kitten carved out for themselves, the track still manages to find a space to be its own thing. The electric violin melody that plays through the intro and gently loops during the choruses gives It's OK! a distinctive identity, while the bouncy guitar chords establish a breezy, summery vibe. The track was geared to be pleasant wallpaper music – intentionally so – and thus, it's possible that some of the nuanced quality of the production was overlooked. It's OK! is so much more than just another carbon copy of Atomic Kitten's signature hit. You can practically feel the sand between your toes as you listen to it; there's a sun-drenched serenity to the song that is like nothing else in their oeuvre.
It's OK! is a perfect example of Stargate's quality as songwriters. The whole thing hangs together exceptionally – almost impossibly – well, with a gentle lilt that just rolls off the tongue: "Well, I remember all the nights we used to stay at home, on the phone, all night long, we used to talk about the things we really wanna do, I believed in you". It helps underline that sense of any rough edges being smoothed out between Atomic Kitten's first and second albums. The tendency with this sort of commercial radio-baiting material was often to craft innocuous lyrics; however, It's OK! is composed with a degree of colloquialism ("You're not here but it's okay, I assure you babe, it's alright") and speaks of relevant aspirations ("Well, now you got to where you wanted like I knew you would, cash, car, house, it's all good"). Thus, the track stays aligned to the core pop market that Atomic Kitten had – at least initially – been targeted at (the stylisation of the title is certainly…a choice); however, it remains accessible and appealing to the broader audience who were perhaps just getting to know the group as a significant radio presence (It's OK! was the 44th biggest airplay hit of 2002).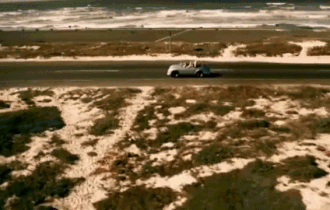 While this undoubtedly makes a lot of sense as the lead single from Feels So Good, nowhere is it more accurate than the vocals. Atomic Kitten never really had a lead singer, as such, but neither was their material subject to being split equally three ways just for the sake of it. This track is one of the best examples of the interchangeable dynamic; Natasha Hamilton is prominent across the verses, Liz McClarnon delivers a lot of the soothing ad-libs that stretch the melody ("That yo-o-o-u're not here with me"), and Jenny Frost can be heard adding her trademark spoken interludes at various points. The focus is constantly shifting throughout the song, and it comes across as a group who – despite a line-up change – had quickly matured into an impressively cohesive unit. Consequently, this is a terrific example of a pop group that really understood their individual and collective strengths.
The music video for It's OK! mostly follows the same logic. It removes Atomic Kitten from the staged, studio-shot setup that had accompanied their last few singles and opts instead for something a little more natural. While there's no real narrative, the visuals – filmed in South Africa – give off a three-women-on-a-road-trip concept that sells the bond between the group as they drive through stunning landscapes, attend a beach party and frolic in the sand. It's a world away from the cheeky, slightly precocious image that accompanied Atomic Kitten's launch two and a half years earlier. Finding a way for girl bands to appeal to a predominantly female audience was – and still is – notoriously tricky, but It's OK! gets it spot on; the group come across as entirely likeable and relatable. Of course, this being the early '00s, the video also has to appeal to the lads' mags market, which was still (for some reason) perceived as being important in this context. Thus, while the shots of Atomic Kitten emerging from the sea in their swimwear undeniably look very nice, they are entirely gratuitous. The sub-section of FHM readers who also bought a copy of It's OK! is surely not that large.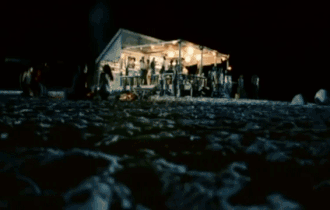 Inevitably there were high hopes for the track, and it didn't disappoint. Or did it? There was never any uncertainty that the It's OK! would be a hit – which wasn't necessarily true of Atomic Kitten before Whole Again – so in that sense, when the single landed at #3 in the UK, it ably confirmed the group had staying power, albeit without the momentum to continue their chart-topping streak. It's OK! arrived almost exactly 10 months after Eternal Flame, which is a reasonably long turnaround time for a pop act at the time, and Virgin Records might have been hoping that anticipation for the single would have driven it a little bit higher. However, it entered behind two unquestionably massive tracks (Eminem's Without Me and Liberty X's Just A Little). Indeed, by peaking at #3, It's OK! actually gave Atomic Kitten breathing space, setting some expectations about what could be expected of them going forward. It was still the 35th highest-selling single of 2002 (and the group's fourth-biggest hit overall) and performed incredibly well for them. Atomic Kitten had already achieved their once-in-a-career über-hit, so this single allowed the group to step down from the pedestal upon which they'd been elevated while still being on markedly firmer ground than they were before it.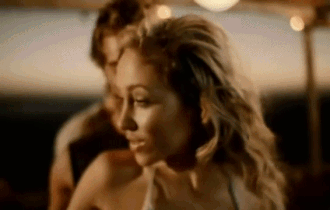 If you take each album campaign as a separate entity, then It's OK! kickstarted the most successful period of Atomic Kitten's career. Unlike Right Now, which only came good towards the end, Feels So Good sustained the group at – or near to – the top of the charts from start to finish as one of the highest-profile pop acts in the UK. Indeed, there were bigger hits to come from it yet…
---