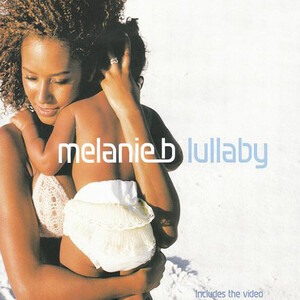 Released: 4th June 2001
Writers: Melanie Brown / Richard Stannard / Julian Gallagher / Richard Norris
Peak position: #13
Chart run: 13-27-41-75
---
As the fourth single from Melanie B's debut album, Lullaby allegedly came with an ultimatum from Virgin Records: it had to reach the top five, or else.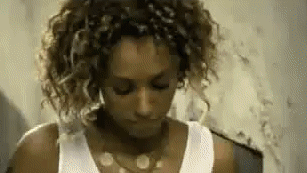 By the time Lullaby was released in June 2001, almost three years had passed since Melanie B became the first Spice Girl to break out on her own and claim a #1 single with I Want You Back. Successful though it was, the knock-on effect of ostensibly launching a solo career without any plan for further material is something that went on to define the Hot campaign. In hindsight, it's easy to look back and see that I Want You Back and Word Up – which followed in 1999 – were, for all intents and purposes, buzz singles. Both featured on movie soundtracks and notionally introduced the concept of Melanie B as a solo artist. But to the audience at the time, that's not really how things worked for mainstream pop acts. Singles were attached to albums, and the campaigns had relatively defined start and end points. Thus, by the time Hot arrived in October 2000 – preceded by Tell Me – it already felt like a bit of a convoluted stop-start affair, which wasn't helped by I Want You Back featuring on the album, while Word Up was omitted. There was no real sense of where we were in the campaign.
More unhelpful still is that the album ended up being bizarrely scheduled to clash with the Spice Girls' Forever, which was released mere weeks later and inevitably stole all the focus. Even if Hot had been a massive hit, Melanie B would still have been in a situation of having to suspend promotion of it and turn her attention to group commitments. As it happens, Hot actually entered the chart at #28, spending just two weeks in the top 75, which only intensified the need to try and do something about it. Though Feels So Good was warmly received as the next single, its impact on the album was negligible, hence Lullaby being regarded as a make-or-break moment and an opportunity to show an entirely different side to Melanie B.
A tender dedication to her daughter Phoenix Chi, as the title suggests, this is a mid-tempo ballad with gentle acoustic guitars and the sort of music box production you'd expect to hear emanating from a baby's crib. Lullaby is mawkishly sentimental in every aspect, though that's the whole point considering the context. This is all about Melanie B reflecting on how motherhood has changed her perspective: "Sometimes I think about, what life was like before, was it full of old remedies, that kept me reaching for the door". What makes it so special is that same appeal and charm present in the Spice Girls' Mama. This isn't a glimpse into the life of a celebrity or globetrotting pop star; it's Melanie B reflecting on an extraordinarily ordinary experience: "The first time I looked at you, on that Friday afternoon, your eyes were all a wondering, who am I and who are you". Personal though Lullaby may be, it's shared in such a way that it's impossible not to feel a warm, comforting glow.
There are soppy declarations aplenty here ("But I know this love is unconditional, deep inside you're my living joy"); but it's the way Melanie B performs the song which fills it with an endearing sense of adoration. Her gravelly tone is exceptionally well-suited to a mellower tempo, and the way her voice is layered to provide ad-libs: "I'm gonna sing you a lullaby (all night), a thousand times or more (all night long, yeah), you're as sweet as a butterfly (butterfly), baby, all I need and more (all I need and more)"; and harmonies: "You're the only one that matters now, since the day you were born", proves both incredibly effective and wonderfully soothing. Admittedly, there's never really a point where Lullaby convincingly sounds like the hit that was about to galvanise Melanie B's commercial fortunes. Still, as a song in its own right, this is such a lovely moment.
It's hard to imagine anything about such an inoffensively pleasant single could draw criticism, but there soon came accusations that Phoenix Chi was being exploited when she appeared in the music video (and artwork) for Lullaby. Ultimately, it's a rather baseless stance because if ever there was a time where it felt entirely appropriate for Melanie B to include her daughter, then surely this was it? Particularly since the visuals primarily consist of her wandering around the sun-drenched streets of a Moroccan town, while the footage of Phoenix Chi is mostly stylised as though it's come from a home video. Only at the end is there anything that could be described as being overtly and intentionally staged as she (adorably) plays dress up while Melanie B looks on, bursting with pride. The whole aesthetic is delivered with such an unassuming quality, it's quite difficult to reconcile that with any questionable ulterior motive.
Lullaby's chances of success weren't helped when the single was released during a reasonably busy chart week where half the top 20 consisted of new entries. The track peaked at #13, which didn't come as any real surprise despite being accompanied by a whirlwind of promotion. In many respects, the outcome was essentially arbitrary in any case. Reaching the top five would only have been a meaningful achievement if Lullaby had subsequently reignited interest in the album. And similarly, a significant spike in sales of Hot may well have been enough to satisfy Virgin Records regardless of how the single fared. Alas, that isn't what happened. Melanie B soon broke more new ground for a solo Spice Girl as she became the first to lose her record deal (although, if it's any consolation, Emma Bunton and Victoria Beckham joined her fairly quickly).
There is, perhaps, a sense that Virgin Records set Melanie B up to fail here. Sure, Hot performed below even the most modest expectations, so she did have something to prove. However, if the label wanted a hit, then the least they could've done was pick a track that had the potential to be one, such as Hotter (which was tentatively planned to be the next single). Lullaby is utterly gorgeous, but pinning everything on it as the song that would save the album campaign always seemed like a folly. Indeed, it's hard to imagine any circumstance where this would've been a logical choice because it's such a dramatic shift in Melanie B's persona from her previous singles. Three of which had still reached the top five, lest we forget.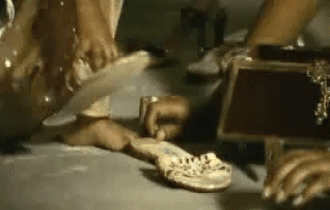 So, either Virgin Records were blindly throwing anything at the wall to see what would stick, or they knew precisely what they were doing and had set Melanie B an unassailable task where there was only ever likely to be one outcome…
---