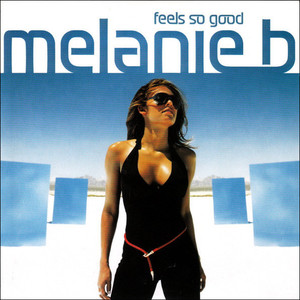 Released: 19th February 2001
Writers: Melanie Brown / James Harris III / Terry Lewis
Peak position: #5
Chart run: 5-12-19-23-31-43-53-62
---
In the world of '90s pop campaigns where it was customary for acts to release five singles and an album in the space of 12 months, Melanie B's first solo foray stands out as something of an anomaly.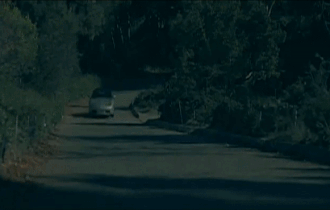 If the plan was to give Hot time to breathe, that was certainly achieved…and then some. By 2001 the album campaign was closer to dying of old age having spanned almost three years. Of the four singles lifted from the album (plus Word Up, which wasn't included), only two were released in the same calendar year: Feels So Good and Lullaby.
At this point, with Hot having peaked at #28 and amassing just two weeks in the top 75, anything else was damage limitation. And in that respect Feels So Good gets an awful lot right; produced by Jimmy Jam & Terry Lewis, the song wouldn't have sounded out of place on Janet Jackson's 2001 All For You album (not the highest compliment, one might say, but a compliment nonetheless). While the Hot album largely struggled to find a comfortable middle ground between Melanie B's pop credentials and the R&B talents of her producers, Feels So Good is a sterling example of what happened when a fine balance was struck.
As a collective, the Spice Girls had sacrificed much of their personality to the plethora of R&B producers who masterminded the Forever album a few months earlier; Melanie B makes no such mistake here and her celebratory "Yippee!" kicks off the track, immediately dismissing any notion that she's going to be playing it cool. Melanie B's voice may not often be spoken about as one with a huge range, but nonetheless, the song utilises a range of tones; from the husky, barely audible: "I love you baby" during the intro to the rapid-fire: "Lovin' you, lovin' you is the easy part" pre-chorus. Feels So Good is unmistakably Melanie B, but whilst her Yorkshire twang sounded somewhat jarring on I Want You Back, here it's less pronounced and thus not such a distraction. The production is absolutely top-drawer as well; not that you'd expect anything less from Jimmy Jam & Terry Lewis, but almost 20 years later the song still packs a thumping bassline that pounds the speaker during the chorus.
Lovin' you, lovin' you, is the easy part
Now I know, now I know, what to do with it
Me and you, me and you, keeping it tight
'Cos two of a kind makes us so right
Frustratingly the music video isn't quite so accomplished, never quite realising its ambition and eventually drowning in concept. It's actually reminiscent of Justin Timberlake's Cry Me A River in places, but lacks the same purpose and such a clear pay-off. Instead, there's a series of shots featuring Melanie B sneaking around a house that has an inordinate number of communication devices and several couples being caught in the throes of passion. But there's absolutely no consequence and it all ends up feeling a bit underbaked and a wasted opportunity; for if there's one Spice Girl that absolutely could do revenge, it's Melanie B.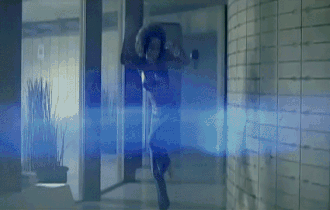 Although Hot is retrospectively made out to have been a disaster as the only debut solo Spice Girls album not to reach the top ten, it's clear from some of the live performances at the time that there was still goodwill towards Melanie B. Feel So Good's "Ladies holler if you hear me" / "Fellas holler if you feel me" callout usually managed to illicit an (actually audible) audience response. The Spice Girls-label hadn't yet become chart position at this stage, thus it's entirely plausible that with a tighter release schedule and singles picked based on commercial potential, rather than using them to fire personal digs (Tell Me), Hot could have fared a bit better. As things stood, Feels So Good was…well, good. But not imbued with the power to revive an album that had spent just a fortnight in the chart. 
What stands out most about Feels So Good is that Melanie B appeared to be having a lot of fun, and that's something which wasn't always true of the Spice Girls' musical endeavours. Particularly as the '00s ploughed on and the number of solo Spice flops began to grow at an alarming pace… 
---