Released: 14th September 1998
Writers: Missy Elliott / Gerard Thomas / Donald Holmes
Peak position: #1
Chart run: 1-4-15-28-33-40-52-66-75
---
I Want You Back was a watershed moment in the trajectory of the Spice Girls as Melanie B released the first of many – many – solo singles to emerge from the group.
So, the moment had finally come. Discussion around which member of the Spice Girls was best equipped to release solo material formed a natural part of the discourse around them, as is true for most pop acts. But few had given it any serious consideration because to do so would mean entertaining the notion of a time when the Spice Girls had ceased to exist to function, something no fan really wanted to contemplate. As it happens, Melanie B being the first to make her move was more fortuitous timing than anything else. She was approached by Missy Elliott to work on I Want You Back, with the specific intention that it would appear on the soundtrack to the movie Why Do Fools Fall In Love. So, in that respect, it created the perfect opportunity for Virgin Records to dip their toe in the water of issuing a solo Spice track while having the caveat of being able to brush it off as a side-project if the single underperformed.
For better or for worse, I Want You Back opened a Pandora's box as far as the Spice Girls were concerned. Until this point, they had stuck with a relatively close-knit team of writers and producers (Richard Stannard, Matt Rowe and Absolute), so to take Melanie B's vocals and drop them into an R&B track helmed by Missy Elliott was a huge shift in sound. Indeed, it would not be unreasonable to presume that for some contingents of the Spice Girls' fanbase, this was their first proper exposure to the genre. However, I Want You Back isn't watered down in any way to make allowances for the presence of Melanie B, which set a precedent that the group could, in fact, credibly dabble with other producers without their work necessarily needing to be perceived through the Spice-lens.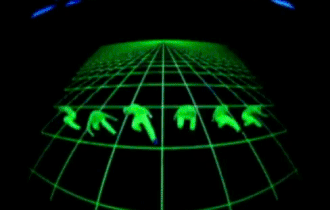 To that end, the track perfectly and proudly represents the sum of its parts. Under Missy Elliott's watchful eye, I Want You Back is dripping with trippy staccato violin strings that play out atop a sparse beat, which is as involved as the production ever gets. However, the song is at its best when she steps up to the mic and raps with Melanie B: "I'm the M to the E-L-B you know me; I'm the M-I-S-S-Y to the E; and I got many flows from overseas; well how can you beep-beep with no keys", even if they were fleeting moments. Instead, the core appeal lies in the rhythmic – almost hypnotic – tempo. When it sustains for long enough, you can really lose yourself to the slinky, sensual vibe during the chorus: "I think I want you back, your love has made a deep impact, I know it might sound whack, but damn I think I want you back (want you)". The track projects itself as an effortlessly cool and credible composition, even if it couldn't help but throw in a cheeky reference ("I got spice…"). It intentionally avoids many of the bombastic trademarks of bubblegum pop music and could feasibly have passed for a major US chart hit at the time to those (like us) who knew no better.
What Melanie B brings, then, is self-assured confidence in her own identity. For many artists, to be paired with a critically acclaimed rapper on a song like I Want You Back would create the temptation to Americanise their performance. And there are certainly moments where the lyrics adopt that twang ("You got me drinking liquor in the morning, sitting all night at the bar"). However, Melanie B holds her nerve and tackles I Want You Back with a trademark Northern drawl: "Let me hit this one before I gu-u-ur". It's slightly jarring to hear two very dissonant worlds collide, but that, fundamentally, is what makes this her song and what the Spice Girls were very good at.
Time was not on Melanie B's side during the creation of I Want You Back. Her schedule was gruelling and relentless from March through August as the Spiceworld Tour took the group through the UK, Europe and North America. Therefore, almost everything related to the single had to fit around that, including the very of-its-time Hype Williams-directed music video. There's no doubt that the visuals make a bold statement, both in terms of the green-filter aesthetic it adopts and the inclusion of Melanie B's fiancé Jimmy Gulzar (whom she married the day before I Want You Back was released) as a rather passive antagonist. Many different sequences are included, but those that work the best act as a natural extension of her popstar persona. The choreography is slick, and the cowboy hat-straight hair is an excellent look for Melanie B. Similarly, the shots where she's performing while restraining Jimmy Gulzar by the neck – a still of which was used as the single cover – are fiercely intense and probably the most iconic image generated by her solo career.
However, there are arguably too many elements here. After a while, it descends into a series of images (i.e., Melanie B crawling around a red tunnel at double-speed, she and Missy Elliott decked out in spider web bodysuits or the dancers whose outfits seem to be an homage to the Putty Patrol from Mighty Morphin Power Rangers) that exist solely to be quirky for the sake of it. At its heart, I Want You Back has the benefit of two artists who were different in many respects but equally matched in their charisma. So, it's a shame the video doesn't capitalise on that a little more and – not for the last time – ends up selling Melanie B a little short with gimmicks that put style over substance.
It was with a degree of inevitability that I Want You Back topped the UK chart. The single was conveniently released just as the Spice Girls juggernaut rolled back into England for the group to conclude their tour. As a collective, they still yielded considerable commercial clout (Viva Forever sold 277,911 copies to debut at #1 just eight weeks earlier), and there was the added novelty of this being the first solo single. So, without taking anything away from Melanie B, it will always be difficult to know how many of the 86,000 sales I Want You Back generated to debut at #1 came from people who genuinely liked the song. There will no doubt be some, but there will also be those who bought the single as yet another piece of Spice-related merchandise, which arrived before the individual members had started to disentangle themselves from the group. We'll never know. But the lukewarm reaction to Melanie B's eventual debut album Hot and the Spice Girls' own R&B-leaning Forever suggests this was – in part – something of an anomaly driven by other factors.
Subsequently, the success of I Want You Back put Melanie B in a slightly awkward position. The track was inarguably more famous (in the UK, at least) than the movie it accompanied, and there wasn't anything in the way it was presented that identified it as a cut from a soundtrack. So, the song ostensibly wound up as the lead single – and biggest hit – from an album that wouldn't exist for another two years. That left the campaign feeling stretched over almost three years, a situation compounded by the fact that the follow-up – a cover of Word Up – was another soundtrack side-project.
Moreover, I Want You Back also established an expectation of the sort of music Melanie B would be making. Maybe she was always destined to go down the R&B route. Although the fact that she had comparatively little writing involvement in her debut album compared to her bandmates suggests that wasn't a given. Either way, now, it didn't seem as if she had much choice.
---