Released: 28th February 2000
Writers: Torben Lendager / Poul Dehnhardt
Peak position: #5
Chart run: 5-6-10-17-22-29-35-40-50-70
---
Whoever came up with the idea to reimagine (and re-hyphenate) Sha-La-La-La-La as a Vengaboys track must surely have had a fondness for the original because even by the '90s/'00s standard for cover versions – which went to some weird, wonderful, and downright inspired places – this one was pretty obscure.
For the Vengaboys, this was a significant moment in the run-up to the release of their second album, ambitiously – but not at all unrealistically – titled The Platinum Album. Their debut had defied expectations (if indeed there had ever been any) to reach #6 in the UK and sold just under 500,000 copies to end 1999 as the 20th biggest seller of the year, yielding two #1 singles along the way. The group didn't hang about, either; Kiss (When The Sun Don't Shine) was released as the first single from their second album just three months after We're Going To Ibiza. Yet, there was already perhaps the faintest glimpse that something had shifted for the Vengaboys. The track was a hit – peaking at #3 – but fell short of the sales of their earlier singles (a gap which further widened with the inclusion of streaming). So, Shalala Lala would be a telling indicator of what trajectory the group were now following. The track was initially released by a Danish glam rock act called Walkers in 1973 but didn't chart anywhere outside of Denmark. Indeed, it wasn't even their biggest hit.
The thing is, it's not just the fact that Shalala Lala reappeared almost three decades later; it's that someone has really – intently – thought about how this would sound as a Vengaboys track. The whole thing has been curated to fit stylistically within the group's image, and while some of the production elements are retained, most are entirely new. It always seems like a bit of a backhanded compliment to say the intro is the best bit of a song. However, with a flurry of synth stabs, trilled cries of "Arriba", a chant of Make some noise for the Venga-Vengaboys" (the group were pushing that phrase with this album), all chewed up among a flurry of record scratches, Shalala Lala kicks things off in a way that is firmly up there among the group's finest moments.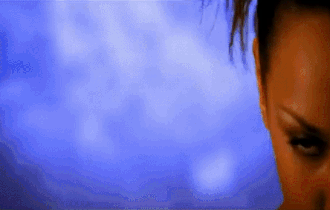 From there, it becomes a little more challenging to define precisely what the song is. It settles into that awkward space, which is nowhere near slow enough to be termed a ballad or mid-tempo, noruptempo enough to dance to. Instead, Shalala Lala plumps for a swaying lilt upon which to play out a whimsical tale of woe: "There's a boy in my mind and he knows I'm thinking of him, all my way to the day and the night the stars shine above me; he's been gone for some time but I know I truly love him, and I'm singing a song, hoping he'll be back when he hears it". As a song in its own right, the subtle flourishes of Oktoberfest instrumentation create an undeniably charming quality and are a completely new angle from the original.
The chorus utilises an evergreen, failsafe pop music staple, as each line is punctuated with a burst of handclaps: "My heart goes shalala lala, shalala in the morning, oh oh oh shalala lala, shalala in the sunshine, shalala lala, shalala lala in the evening, shalala lala shalala lala just for you". In principle, it works – from a choreographic perspective, if nothing else – although ardent Vengaboys fans may well end up with sore palms after several cycles. However, this was probably the first time the degree of repetition, which was usually a core dynamic of the group's appeal, comes perilously close to dragging on a bit. Shalala Lala is still readily enjoyable, but it's the first time in their material that the most exuberant, energetic hook – the scratchy breakdown – is the part under-indulged and noticeably so.
There's no such oversight with the music video, though. Shalala Lala is an utter riot and – as proudly proclaimed by the Vengaboys' YouTube channel – ended up being banned by the BBC. Although in this case, it's not entirely difficult to see why. Continuing the Oktoberfest theme, it's set in a mountain bar called Wurst & Women, a name which proves quite literal as the group were many things, but never subtle. The male punters are decked out in lederhosen (some of them excitedly clutching their sausages, which does not seem hygienic) while women are wearing the dirndl. Although just in case it wasn't apparent, this is very much the culturally appropriated sexy version, rather than a traditional example, which does not have cleavage spilling out of the top or a frilly lace skirt to (barely) conceal black knickers.
Inside Wurst & Women, Roy den Burger and Yorick Bakker duel for Kim Sasabone's affections through an extended sequence, which mainly involves them frantically beating their chests and faces with comedy sound effects, before Yorick is declared the, er, winner. Denise Post-Van Rijswijk, meanwhile, appears to be the only person doing any actual work as she serves tankards of milk at the bar and waits tables. Although the humour throughout is low-brow in nature (Yorick reaching into a woman's top before a mousetrap snaps shut on his finger is pure Looney Tunes), it is well performed and oozing charisma from the Vengaboys. Similarly, the dance routine is gently whacky and slightly cartoonish but fits the mood of the visuals. As Shalala Lala draws to a close, it all goes a bit Carry On… as Wurst & Women is raided by the police, who grab the women around the waist and throw them over their shoulders in a typically improper fashion.
Meanwhile, the group slip out through the back door (ho ho) to escape punishment…although that came later at the hands of the censors. This certainly wasn't the Vengaboys' first run-in with them since they weren't averse to incorporating sexually suggestive imagery that went beyond the norm for pop music. Realistically, though, it's hard to know where the line could be drawn with Shalala Lala. It's the kind of video you either embrace for what it is, or not at all.
Shalala-Lala continued the Vengaboys' run of top-five singles in the UK, albeit this would be their final one to date. Entering at #5, it was their lowest peaking hit at that point, although hardly a disaster by any stretch of the imagination, since it went on to sell just over 200,000 copies. It does, however, perhaps feel like the first single to move away from the core Vengaboys concept, coming off more like a straight-up pop track, albeit retaining hints of their trademark Eurodance production. A point perhaps best demonstrated by the Alice Deejay Remix, which struggles to do anything meaningful with the source material to the extent that it's essentially just a six-minute instrumental of Back In My Life. Thus, as enjoyable as Shalala Lala is, it didn't necessarily represent the most obvious single to accompany the release of The Platinum Album. Things got off to a solid start, nonetheless, when it debuted at #9 (let's face it, there aren't many people who'd have predicted the Vengaboys ever scoring two top ten albums) and hung around the Top 75 for six months. The difference this time around is that the majority was spent in the lower part of the chart, with total sales of 190,000 less than half those of The Party Album!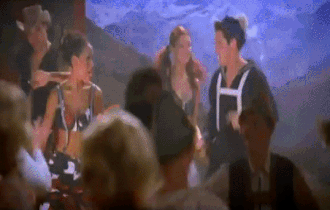 Despite that niggling sense – even this early in the campaign – that something might have changed in terms of the group's commerciality, one thing remained resolute. When the Vengaboys were good, they really were the best at what they did. And even if Shalala Lala doesn't quite sustain momentum throughout in the same way as their earlier singles, there are still flashes of brilliance here.
---