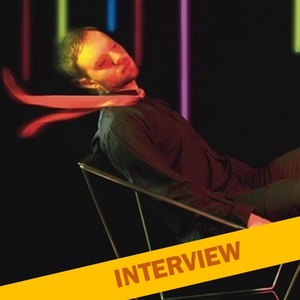 If you've listened to the radio at any point during the last 20 years, then the distinctive voice of Darren Hayes needs no introduction. We were recently fortunate enough to catch up with him for an exceptionally candid chat about the phenomenal success he enjoyed as one half of Savage Garden, his journey as a solo artist and how pop music can help de-stigmatise mental health.
What was the story behind Spin? How did the record label react to The Tension and The Spark? Which of his songs should Steps cover? And just what did he think of that Cascada track?
---
What do you think it was about Savage Garden that connected to people so strongly and so successfully at that point in time?
They say timing is everything, and in our case, it was. Prior to getting signed, we famously had 150 rejections, all in the written form and all from sending physical cassette demo tapes to record labels. At the time, we were too pop, and nobody was making straight pop music in 1994. I mean, nobody. It was everything else. The Seattle scene was huge, Nirvana and Pearl Jam. Alanis Morrissette was massive. Janet Jackson, harmony groups like Boyz II Men. Or there were groups like Crystal Waters or Whigfield. Then, of course, there was the Brit-pop alternative scene.

Pop itself was seen as extremely uncool. I put it down to a shift in the zeitgeist that probably lined up with the rise of the Swedish pop phenomenon of Denniz PoP (Backstreet Boys, Britney Spears). Suddenly record labels were looking for melody, hooky pop songs, and it turned out we'd made a whole album of them a year prior.
You enjoyed phenomenal success, but early on in your second album, Affirmation, the dynamic changed. Are you able to talk a bit more about your experience of that?
Daniel had made a last-minute decision; he wanted to leave the industry a week prior to the album even being released. Since we had a #1 single around the world that week and a sold-out world tour to do, a compromise was reached that he'd keep his decision private and stick around to promote and tour the record until after the album cycle had been completed. I took on the public-facing role of the band for that entire album and touring campaign to take the pressure off him at the time.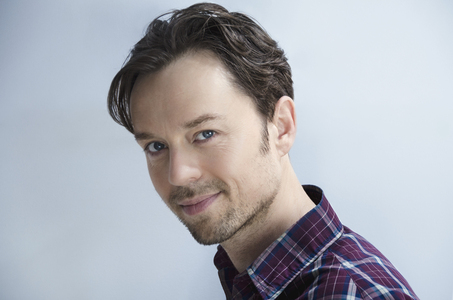 Of all the Savage Garden songs that people still listen to 20 years later, which one means the most to you and why?
I see my entire career as a continuum because I never stopped. So, I don't really pick songs like that. I am grateful for everything. I can say my favourite songs are not always the most played songs. The ballads are not my favourites. I'm much more of a fan of uptempo songs, so things like Break Me Shake Me or Carry On Dancing are records that still give me goosebumps. But then the songs that still make me cry are the ones that are like opening a vein. I Don't Know You Anymore, Two Beds and A Coffee Machine, Santa Monica: all songs written straight from my heart and songs that take me back completely to exactly who and where I was at those moments in my life. The Lover After Me is probably one of my favourite Savage Garden songs too.
Just playing devil's advocate for a moment…what do you think a third Savage Garden album would've sounded like?
Daniel's interest in the band had disappeared so much by the time we toured the second record; he was already in meetings with other artists trying to be a record company and sign and produce other musicians while we were on tour, and I was doing the promo. He wasn't interested in writing new music with me or making a third record, so I can honestly say I can't imagine a third record because he made no attempt to make one. His heart wasn't in it.

I would have written my entire solo album with him if his attention was in the musical relationship, but his focus back then was in breaking away. In retrospect, thank god that was his path because it preserved our legacy as two perfect pop records, and it forced me to forge my own path without him. And I am so proud of my music.
You've been very protective over Savage Garden's legacy. But what did you make of Cascada's version of Truly, Madly, Deeply?
I am not a fan.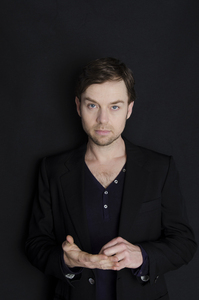 Where did you start in terms of creating Spin?
The first person I ever wrote a song with was Daniel Jones. So, you have to understand that when that musical collaboration abruptly ended, my first task was to find someone I could trust musically. My first point of contact was actually Rick Nowels. The first songs I wrote without Daniel were Like It Or Not, Lift Me Up, Creepin' Up On You, Ride, I Can't Ever Get Enough Of You and Ocean. They were the crux of my solo album at the time, and I had intended on having Rick be the producer of my first solo album. He'd just worked with Dido and Madonna (on Ray Of Light), and I wanted a dreamy, electronic, folksy sound. But I started to second guess myself, and I craved the familiar.
There ended up being a lot of continuation with Spin in terms of the label and Walter Afanasieff's involvement. Was that a mutual choice, a safety net, or were you intent on doing something completely different?
I adore Walter, and yes, it was a conscious choice. Perhaps it was a safety net in terms of holding on to the one element that was familiar when everything else had changed.

I decided I'd go in a write a couple songs with Walter, just 'to see' and it was like a hug with an old friend. It came so easy. We wrote Insatiable within minutes. He really understood my voice and my musical references and old school idols like Michael Jackson and George Michael. So, he fed me musical inspiration like the beds for Dirty and Heart Attack, and we started to make such a huge sound that I decided I wanted him to produce the entire album. It probably looks like I was pressured to make the record with the same person who did the previous Savage Garden record, but that's not true. It was my choice. Walter is a genius, and in retrospect, I was not ready to be as experimental and strange as I prefer to be these days. So, at the time, it was the right choice for where my head was at.
There was inevitably a lot of expectation on Spin…
Let me tell you about expectation. I had the, then, head of radio promotions, Charlie Walker, stand on the desk of the then, President of Columbia Records, Don Iiener, do a Michael Jackson spin, land on his toes and declare that Insatiable was going to win the Grammy for best pop vocal. They never even bothered submitting my record for a nomination as it turns out.
In hindsight, how much of the album do you think was an attempt to ostensibly be a Savage Garden album with one less person?
There was so much expectation and pressure for this record, entire focus groups were held to decide what hairstyle I should have. It was exhausting and humiliating and depressing. They expected it to sell 10 million albums. When it 'only' sold three million it was considered a disappointment. There are many things I will speak about later next year about the darker side of the industry and some of the horrendous behaviour I had to endure during this time that would never stand today. But 20 years ago, was a different time for a gay performer and let's just say I was not treated very kindly. As soon as my first single only went top 20, the US label dropped all promotion for the record. It was as though I were a complete stranger.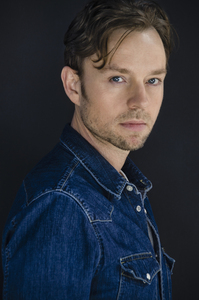 The album does hit on some dark themes. Do you think people truly appreciated the story your lyrics were conveying?
I don't know if it's my job to care if people understand what I'm talking about, or not. I think my music tends to be appreciated much more in hindsight than at the time. Sometimes it's a little out of step with the trends of the time which to me just means it's original. All I know is, everything I write and do is truthful.
How did it feel to channel so many emotions into a song like Strange Relationship. Does it help you heal, or does it reopen the wounds?
Strange Relationship is not a song that hurts me, to remember. Now, a song like Heart Attack or Like It Or Not, for example – those songs are deep wounds and singing those bring back real memories. But Strange Relationship was about a fun fucked up 'are we friends or in love or…what are we!?!?' kind of feeling that a great rom-com is about. So, it's fun for me. I find that song playfully sexy in some ways.
Crush (1980 Me) was a huge shift in sound at the end of the album campaign, and planted the seeds for the next…do you reflect on that as an important moment?
Important in that it reminded people that I am first and foremost a synth slut. If you listen to the first Savage Garden record, songs like All Around Me and I Want You; or Chained To You on Affirmation – they were desperate attempts for me to get more keyboards and analog synths into the sounds of our records because that's what I grew up on. So, I loved that I finally had a vocoder and a 909 drum machine in there. Plus, come on, I was obsessed with the 80's long before Stranger Things. This isn't a phase, folks. This is an obsession.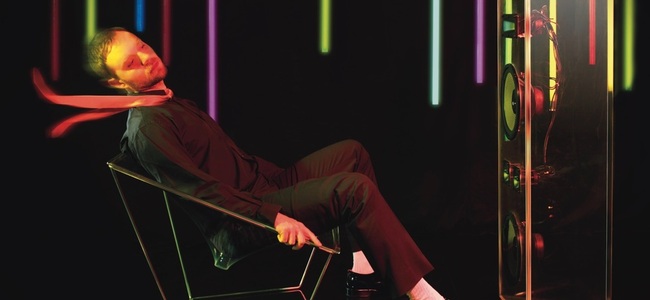 Where was your head at as you went into creating your second album, The Tension and the Spark?
The Tension and the Spark was a hugely important moment in my career. I had nothing to lose. I had been part of the biggest group in the world at the time. I'd sold 30 million albums, sung with Pavarotti, had Madonna come to a show, met Bono, played the Olympics, had two Billboard #1's and released a solo album which debuted at #2 on the UK charts.

I came back after a world tour, and I didn't really feel like any of the pandering to the commercial considerations of the record label had made me happy at all. The music I was listening to was not at all commercial. It was electronic for sure, but things like Chemical Brothers, Mirwais, Björk, Daft Punk, Calvin Harris, Mylo, Electroclash – everything synth and electronic based in 2002 and 2003.
How did the sound of the album take shape?
I hated top 40 music so there was no way I was going to make a record that sounded like that. So, I decided to take on much more of a producer's role and enlisted the help of then, engineer, Robert Conley, and a few Nord Keyboards and an 808 and 909 drum machine to make the record in a bedroom.

For the first time in my career, I was with a producer who was ego-less and who let me sit at the keyboard and play, and program and experiment and write chord progressions and program beats. That album was a true collaboration. He taught me so much, I gave him the freedom to be wild and strange and we lifted each other. It allowed me to express my darkness and strip away any expectations people had of me to be a 'popstar'.

In fact, on the record, I quit the job in the song Hero. I say: "Ladies and gentlemen, listen up please, I don't wanna be your hero. Do yourself a favour, save yourself, don't pick me find someone else". I did not want to be idolized. I wanted to be imperfect.
How did your record label respond when they heard what you were working on?
The UK label loved The Tension and the Spark. Immediately. So much so we moved there for six months to promote it. The US label hated it and promptly asked for me to record a new song as they didn't hear any 'single'. I recorded a song called Shit On The Radio (which later turned on up on my secret project We Are Smug). They listened to the lyrics and realised I wasn't fucking around. I got dropped from the label about a year later.

I wanted to come out. So, I started using male pronouns about the objects of my affections. I also came out about my mental health. It was a deeply cathartic record and the one that, to this day, has been the best reviews of my life. Worth being dropped for? You fucking better believe it!
You never hid your sexuality and had managed to indirectly speak to your fans about it (the Jay Leno wink) before coming out. Have you ever been told by anyone in the industry why it is still such a big issue, and what is your take on it?
I've had so many conversations and opinions, mostly unsolicited some well-meaning some utterly ignorant some completely full of love. The range is enormous. The biggest takeaway is: if you can see it, you can be it. I take pride that although I am by no means the first, I am among the earlier same-sex couples to have married and been an example that you can have the fairytale ending in a love/romantic relationship that used to only be presenting to cisgendered folks in movies, cartoons and books for children. For that I'm grateful.

Part of what I found so difficult in understanding my own sexuality was that I didn't see anyone who looked, acted or represented me when I was 15 or 16 so I thought that meant I wasn't really queer. I have still taken a lot of criticism and had a lot of abuse and hatred directed my way, since I was a child all the way to today in the comments section of my social media. Homophobia is alive and well. So, visibility is still so important.
Some people might assume you had more power in your relationship with the label because of your history with them?
No. I think people felt I was like anyone else – terrified of a label and being shelved. And for a while there it's possible I could have been. The reason I wrote Shit On The Radio was to make them drop me. I didn't want to be kept on contract, being forced to write songs for other artists to cover.
A lot of your songs sound like they came from an incredibly dark place that people might not imagine you would be in as a successful pop star.
I think if you know me or follow me on social media you know I am someone who lives with major depressive disorder. I have a family history of depression and anxiety – two members of my immediate family have committed suicide in my lifetime – so I actively discuss mental health and my own condition without any shame. Music is therapy for me. Is it getting better? It goes through cycles. But I have an amazing support system of a therapist, a psychologist, a husband, friends and family who all keep me alive.
Did those songs elicit the response that you wanted or needed at the time?
The goal isn't to ask for help. The goal is to express a human condition. I think there's so much stigma and misunderstanding about mental health. Just because I write a song about depression doesn't mean I need someone to call in a 5150. I'm de-stigmatizing the conversation around depression.
What would you like to think could be achieved by speaking so openly about mental health through your music?
My goal is that it would make someone listening think: 'Oh hey, I'm not the only one!'. And then possibly have a conversation with their family and friends or doctor. I think it's dangerous to think that just because someone discusses or expresses their experience of depression in their art that our response is to 'fix' them. One response could be to acknowledge them for sharing it and, if we felt comfortable, sharing our own experience, so the shame around the topic is slowly reduced.
You called This Delicate Thing We've Made your "rebellious streak" and seemed to enjoy doing things on your own terms. Did it ever feel overwhelming to make decisions and not have people saying 'yes' and 'no' all the time?
I still find it overwhelming being my own label. Even though I partnered with some major labels last time, I still owned my master recordings and at the end of the days, all those bills were mine, honey. That's stress! Nobody tells me what to do which is liberating and terrifying.

But once you've had the humiliation of a total stranger coming backstage after performing on The Rosie O'Donnell show and scream at you, after singing your heart out to 20 million Americans: 'YOU NEED TO OPEN YOUR EYES WHEN YOU SING!!!', it's worth it to be on your own.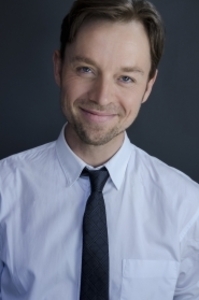 As someone who's been such a charismatic stage performer, you took a long break from it during the last decade. Do you think your experience performing through different mediums (i.e., podcasting) will affect how you express yourself musically?
I had intended to quit forever. I was DONE. And then my beautiful husband reminded me that I am an artist and then artists never really quit. He suggested I do an improv class and so I auditioned to attend the Groundlings Improv school to study comedy, and I spent three years there studying comedy and doing stand-up and writing sketch comedy. I wrote an original musical (that is in the process of seeking a producer as we speak) as well as doing podcasts, as you mentioned.

I did everything BUT music, in order to stretch my brain. Oh, and I also studied musical engineering and learned how to operate Logic ProX, which is the programming software most of my favourite music producers use in the studio when making albums. So, I have been a VERY busy boy.
You're starting to become a regular contributor for Steps. Which of your songs (solo or Savage Garden) would you choose to hear them cover?
Oh gosh I'm such a fan. I have a song on their upcoming record that is SUCH a banger. I can't wait for you to hear it. If they did something of my older songs, I think they'd do a killer version of Chained To You.
And because it's only polite, which Steps song would you choose to cover?
Honestly, I don't think I could hit all the notes. It's not fair. There's five of them and Claire's voice is so bloody high!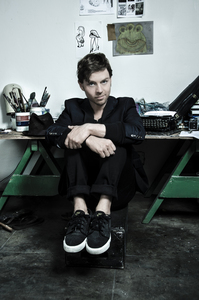 It's been 10 years since Secret Codes and Battleships. What could we expect from a new Darren Hayes album. And more importantly, when?
My lips are sealed.
If you could go back to the start of your solo career and give yourself some advice, what would it be?
Have more fun. Give yourself higher marks out of ten. You were great.
If you could pick one Darren Hayes song that perfectly sums you up as a person and as a singer, what would it be?
You haven't heard it yet. I think that's why artists keep writing. We always think that song is just around the corner.
---
Tickets for Darren's 2023 tour are on sale now. Australian dates are here, and UK dates are here.

We Paid To See This, a light-hearted movie review podcast hosted by Darren Hayes and Anthony Armentano, is available through Apple Podcasts or Stitcher.

Images courtesy of: https://darrenhayes.com/