Released: 19th April 1999
Writers: Steve Mac / Wayne Hector
Peak position: #1
Chart run: 1-1-2-6-15-24-31-39-48-56-59-60-X-X-X-71
Billboard Hot 100 chart run: 96-82-66-55-55-46-44-44-37-35-32-25-21-20-20-25-30-33-45-56
---
The release of Westlife (née Westside)'s debut single, Swear It Again, was perhaps the most triumphant exercise in succession planning that pop music has ever seen.
Before their eventual launch in 1999, Westlife had a somewhat organic start, as Kian Egan, Mark Feehily and Shane Filan met at school in Sligo and began performing together with Derrick Lacey, Graham Keighron and Michael Garrett under the name Six As One (and later the very '90s-sounding IOYOU). Having been scoped by Louis Walsh, the group was pitched to one Simon Cowell at BMG. At his behest, Derrick, Graham and Michael were sacked, and auditions held to find replacements. Enter Nicky Byrne and Brian McFadden (who changed his name to 'Bryan', just because). The group was rebranded again as Westside and hit the tour circuit supporting Boyzone and the Backstreet Boys. So far, so good, but here's where there was a stroke of genius. Boybands were not exactly in short supply at this time, so Westside needed an edge, something that would give them a foot up. And it came in the shape of Ronan Keating, who was brought in to co-manage the group alongside Louis Walsh.
The timing was perfect; Boyzone were riding the crest of a wave, having scored their fourteenth consecutive top-five hit – and fifth #1 single – just weeks before the release of Swear It Again. But all good things must come to an end; three albums into their career and with Ronan due to strike out on his own just a few months later with When You Say Nothing At All, there was an unspoken inevitability that Boyzone were nearing the end of their shelf-life. It's never been entirely clear to what extent Ronan Keating actually managed Westside. Still, under his wing, the group was given an immediate level of status – including high-profile TV spots and magazine covers – that might otherwise have been difficult to come by. The last hurdle they had to clear was a quibble over their name; there was already a group called Westside. Quick as a flash, they were given another new identity, and this time it stuck. Westlife were ready to go.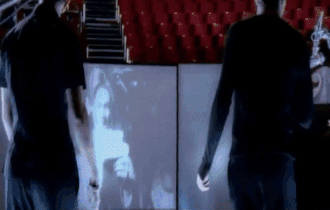 Material for the group's debut album predominantly came from two camps: Sweden's Cheiron Studios and the British songwriting team of Steve Mac and Wayne Hector. Swear It Again was a product of the latter and represented a significant part of the vision for Westlife. The duo's work on Damage's 1996 hit Forever (a #6 hit in the UK) had caught Simon Cowell's ear, and he recruited them specifically to craft material in a similar vein; indeed, the B-side to Swear It Again was a cover of that very same track in acknowledgement of its significance to Westlife.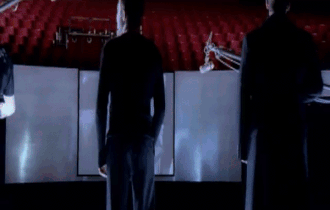 The approach here was almost to take pop music back down a notch or two. Buoyed by gentle piano riffs and a swirling orchestral accompaniment, Swear It Again was a bold statement as the group's debut single. It rejected the growing trend in boyband balladry towards heightened, (gloriously) gloopy production values. Make no mistake, the track is still unrelentingly slushy: "I'm never gonna treat you bad, 'cos I never wanna see you sad, I swore to share your joy and your pain, and I swear it all over again". But it doesn't wed itself intensely to a specific era of the charts; Swear It Again would sound as at home on Westlife's third album as it did their first. Of course, thanks to their alignment with Cheiron, the group could still dip their toe into more contemporaneous waters. Arguably it would've been the easier thing to do. But that sound would never be 'theirs'; it would always be shared with acts like the Backstreet Boys and *NSYNC. Setting up Steve Mac and Wayne Hector to nurture and refine their talent through Westlife allowed the pair to craft a musical identity that, for a long while, was moulded almost exclusively to the group.
Of course, because Swear It Again was so readily emulated, it's easy to overlook it as just one of many, many songs that sound alike within Westlife's oeuvre. But in hindsight, it's terrific and perfectly sets out their stall. Shane Filan is immediately established as the lead singer with a tone that has a similar – albeit softened – twang to that of Ronan Keating. His voice feels steady and safe, while Mark Feehily comes in on the middle-eight with a slight urgency and drama that ably lifts Swear It Again towards its finale: "The more I know of you is the more I know I love you, and the more that I'm sure I want you forever and ever more; and the more that you love me, the more that I know, oh that I'm never gonna let you go, gotta let you know that I…". The song is never overcooked; yes, it's performed with doe-eyed sincerity, but everything is kept in check; even the presence of a key-change is debatable (the first and last choruses really aren't that different at all). The most notable point of difference the song establishes is that it does sound as if it's being performed by a group – rather than two lead singers and three backing vocalists – when all five members sing together. Not everyone gets a turn in the spotlight here, but there's equally nothing to suggest that they weren't all capable of doing so.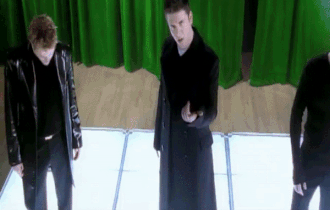 There are two music videos for Swear It Again. The first – and most recognisable one – is that which accompanied the original release. Despite being directed by Wayne Isham (whose videography is an embarrassment of riches, including I Want It That Way and Bye Bye Bye), his work here is the complete antithesis of everything you'd typically associate with him. It's set in an empty theatre where Westlife are performing the song on an illuminated stage floor…and that's about it. For the most part, this is an abjectly serious introduction (although the shot where Nicky tries to flick Shane's ear as he's emoting down the camera shows that the group was perhaps not taking things quite so seriously). Still, if the intention was to ditch the frills and offer something a little more sincere, then it worked. In the midst of a gloriously bombastic 1999, this was a moment of calm.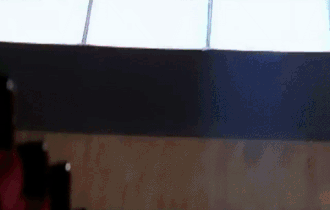 The second video for Swear It Again is an entirely different prospect altogether and tugs on some of the typical boyband conventions that Westlife had defied the first time around. They had another prominent director on board (Nigel Dick), and it provides a glimpse at what the group could have been if they'd been marketed down the same route as their peers (yes, there's a dance routine). The video is set at a car wash, but before you get too excited, be warned that it should come with a disclaimer because they barely even get wet (blink, and you'll miss it). There are certainly no gratuitous wet t-shirt or hair flicking shots here. Okay, sure, that's not the kind of act Westlife were, but it does feel like an unfulfilling tease.
Nevertheless, this was a more relaxed, playful look at the group, and it's nicely balanced alongside a tremendous sequence featuring green fountains that is strikingly and fittingly epic. Kudos also to Nigel Dick for managing to squeeze in the aforementioned routine performed by the female backing dancers. Few songs are less suited to choreography than Swear It Again, but when did that ever matter? It's here, and it sort of works within the conventions being applied.
Both videos approach their subject matter differently while being entirely appropriate for the markets they were trying to court. Thus, to the surprise of absolutely no one, Swear It Again was a huge hit. In the UK, it gave Westlife their first chart-topper. Quite when the group crossed over into the realm of fanbase-driven #1 singles is unclear, although it was probably a bit too soon to tar them with that brush here. Nevertheless, it's interesting that despite all the hype, the single's first-week sales of 102,000 copies were still relatively modest by 1999's standards; the ninth-lowest of the year, in fact. However, that doesn't diminish what Westlife achieved because they quickly occupied a corner of the market and made it their own. It's not that sales were entirely unimportant, but the status associated with the group's rapid ascent and accumulation of #1 singles held just as much value to an audience who were not yet fully-fledged chart geeks with the ability to scrutinise week-by-week stats.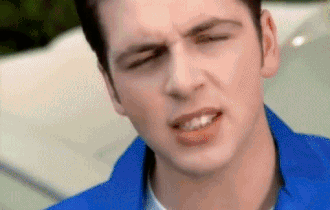 Given Westlife's strong affiliation with Cheiron, who were pumping hit after hit into the American charts at the time, it's faintly ironic that it was Swear It Again, which became the group's only major success there. It never seemed to be as big a deal as it should've been, though. By July 2000 – when the single peaked at #20 on the Billboard Hot 100 – Westlife had five #1 singles in the UK, so perhaps, by comparison, this didn't seem much to write home about. It should have been, though, because a top 20 single in America was a huge achievement. Yet, it feels almost incidental because there was never any serious attempt to follow it up until World Of Our Own in 2002, which is quite unusual when they had attained something that so many other acts desperately yearned for. That being said, Westlife's early album campaigns were rolled out in an entirely risk-averse way, and few things posed a more significant threat to derailing a group's success than becoming fixated on America. So, it was unsurprising – and actually not at all unwise – that they instead focused on their core market.
Although specific and intentional links between Boyzone and Westlife were tenuous, there was an overlap in the audience they would appeal to. Under Louis Walsh's watchful eye, the baton was passed effortlessly without either act's success coming at the expense of the other. Swear It Again was the start of a new era for pop music, and there was no stopping Westlife. In total, they would top the chart 14(!) times, and only two of those singles deviated from their tried-and-tested formula of heartfelt balladry. Love it or hate it, this single was very much the template of things to come…
---