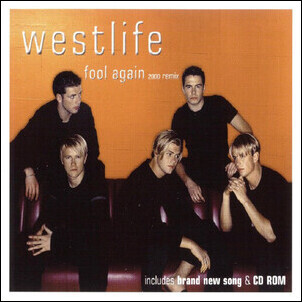 Released: 27th March 2000
Writers: Jörgen Elofsson / Per Magnusson / David Kreuger
Peak position: #1
Chart run: 1-8-14-22-28-37-54-53-60-61-X-X-66-60
---
Just short of 12 months after making their chart debut, Westlife were on the hunt for their fifth consecutive #1 single. Their formula had been infallible up until this point, so Fool Again wasn't taking any chances.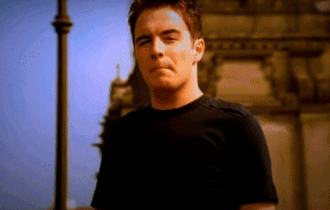 By the time they released this, the final single from their self-titled album, Westlife had already become infamous as stool-perching balladeers. It was not an unwarranted label; after all, that is what they had established as their raison d'être up until this point (and it would continue to be so for a while yet). But often overlooked in the discussion is that yes, while Westlife were trading in songs of a similar tempo, they predominantly originated from two different writing and production teams. Tracks like Swear It Again and Flying Without Wings came from the British contingent (Steve Mac and Wayne Hector), while If I Let You Go and Fool Again were of Swedish origin, specifically, Cheiron Studios. In hindsight, it's absurd to think that even as early as this single, people were rolling their eyes and dismissing it as 'yet another ballad' when many acts were tripping over themselves to work with – or even emulate the sound of – Max Martin et al. It's also slightly mind-boggling to think that Westlife were working so extensively with Cheiron that they could leave tracks like Fool Again until the tail-end of the album campaign and still have some to spare.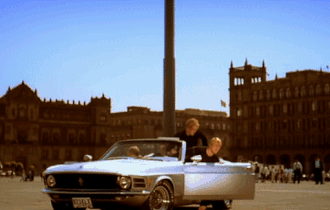 Alas, the battle lines had been drawn, and many pop fans had already picked a side. There was a growing animosity towards Westlife at this point from other acts suggesting that their tally of #1 hits was artificially inflated due to the record label picking quiet release weeks (not the group's fault, we hasten to add). Having Ronan Keating 'co-manage' them also created ammunition for accusations that Westlife had an easier ride than many of their rivals who'd had to make it without such endorsements. Thus, Fool Again arrived at a time when many people – perhaps including some reading this now – may have willingly turned a blind eye to it. At least, as much as was possible. Which is why it's well worth revisiting and re-evaluating; since it tends to be the most overlooked single from Westlife's first album anyway.
The track was remixed for its release. Although the newer version (the 2000 Remix) isn't significantly different, the addition of some Celtic pipes is at least a vague attempt to give the song an identity specific to Westlife. It would be unfair to make an example of Fool Again in terms of how it deals with its theme because this was reasonably characteristic of pop music at the time. Heartbreak was often handled in a dissonantly upbeat way, with the lyrics being a means to an end and rarely necessitating any considerable scrutiny. That being said, Fool Again does feel almost as if those poor songwriters were running on empty by this point, as they quite literally shrug off this latest setback: "I should have seen it coming, I should have read the signs, anyway, I guess it's over". If Westlife sound somewhat lackadaisical here, then how could they not? It's hard to imagine them squeezing much more feeling into a song written from such an emotionally unmoved stance. It wasn't going to bother their hordes of fans, but equally, it wasn't going to win over any naysayers.
However, in every other respect, Fool Again is a triumphant finale to the Westlife campaign. Shane Filan delivers his trademark vocals in a suitably earnest fashion, and the chorus is packed with soaring, swooping melodies: "Can't believe that I'm the fool again, I thought this love would never end, how was I to know, you never told me". Even when Cheiron were having an off day with their lyrics, there is no denying their propensity to craft colossal pop songs. And as it lurches towards the inevitable key-change (it's only ever a matter of when it's going to happen, not if), Fool Again has some terrific moments. The transition out of the second chorus: "…You ne-e-e-ever told me, about the pain and the tears, ooh-hoo-woo-ooh" atop a jangly guitar melody is so good; it's genuinely emotive and all too briefly demonstrates a willingness to move beyond indifference.
With a dramatic crash of drums, Fool Again breaks into a climactic finale. The 2000 Remix is much more streamlined about this, while the album version sounds like the introduction to EastEnders (we approve of the sheer indulgence on show). And this is where Fool Again really comes together in the context of Westlife's debut album. Regardless of your feelings towards the group, what they achieved in the space of 12 months and how they essentially moved into the charts, smashed records and claimed a specific style of song as their own was an impressive feat. As they belt out the chorus, ad-libs aplenty ("FOOL again, FOOL again"), this single descends into a stirring, fist-pumping victory lap, which – like it or not – Westlife had totally earned.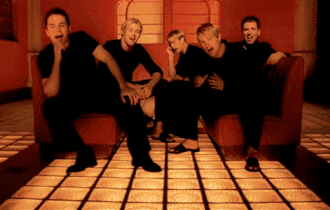 The music video for Fool Again is faced with the unenviable task of trying to find yet another way – for the sixth time in a row (Westlife's previous single was a double-A side) – to spin the visuals for a boyband ballad. So, yes, there's an abundance of longing gazes down the camera lens and shots of the group pacing around moodily. But this time it happens in Mexico! The smoky orange colour palette conveys a sense of humidity and certainly jumped out while flicking through the music channels back in the day. Meanwhile, the rooftop shots – with the camera dynamically swirling around the group – feel fittingly epic as they accompany the final minute or so of the song (and proved to be an excellent warm-up for the My Love video, where a similar technique was utilised, albeit on a clifftop). Everything functions as it should…except the sequence where we see Westlife sitting on a sofa. Your eyes will be drawn to Brian and Nicky's sandals, and honestly, it's difficult to see anything else as you mentally deliberate over the pros and cons of this look.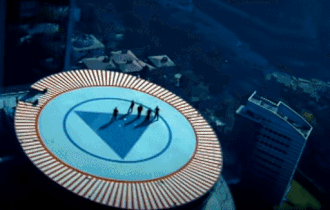 While the final release from Westlife's debut album could have been an opportunity to try something a little different (No No – which featured backing vocals from Max Martin – would have been a great choice and is well worth checking out), that wasn't really an option in this case as the group sought to extend their record-breaking run of chart-topping singles. There was little impetus to deviate from a successful formula; thus, Fool Again was an entirely logical choice and duly became Westlife's fifth consecutive #1. Its first-week sales of 82,776 copies were a little below the average for the year, so there certainly was some strategic planning here. Nevertheless, considering the success of the parent album – which clocked up its 16th week in the top ten the same week that Fool Again charted – it's an impressive total and remains the group's 13th biggest seller. Even with the campaign now done and dusted, Westlife continued to sell consistently throughout the year and didn't leave the top 40 until well into the summer.
While the cynicism directed towards the group from certain quarters was understandable, in retrospect, it feels a little premature at this point. Even a mid-tier Cheiron song is desirable by almost any other standard. Furthermore, having Westlife top the chart with songs like Fool Again was far more palatable than their later descent into lazily curated cover versions which felt like the product of record label focus groups. At least here, the only sound they were copying was their own.
---