Released: 15th February 1999
Writers: Rick Nowels / Allan Rich / Ellen Shipley
Peak position: N/A
Billboard Hot 100 chart run: 92-78-67-67-69-73-83-85-90-87-100-100
---
While *NSYNC's debut album yielded just two singles in the UK, the campaign was much more extensive elsewhere. Thinking Of You (I Drive Myself Crazy) was the seventh(ish) track to be released and remains a standout moment of their career to date.
Where this single fits into the timeline of the *NSYNC album – and indeed which version of the song you are most familiar with – will depend entirely on where you live. The track was among a clutch of new material commissioned by *NSYNC's record label as they sought to extrapolate the success the group had enjoyed in Germany and extend it to the UK and America. For each country, bespoke tracklists were created to reflect the type of music that was popular in the charts. While Thinking Of You (I Drive Myself Crazy) appeared on both (although in America was simply called I Drive Myself Crazy), it was mixed differently in each region. However, wanting to maintain *NSYNC's momentum in Germany while the group focused on broadening their international fanbase, the new material was packaged together with a selection of tracks from the group's Christmas album (Home For Christmas) and released there was The Winter Album. The eventual outcome of that very convoluted backstory is that Thinking Of You (I Drive Myself Crazy) was released in America as the fourth single from *NSYNC and in Germany as the third single from The Winter Album. Meanwhile, it wasn't released in the UK at all (alas!)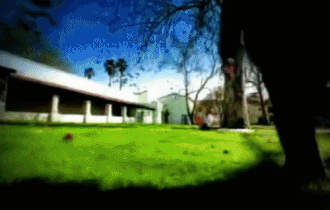 In terms of the two different versions, while both are structurally much the same, they have some key differences. The original edit – released in America – was notable in that it was one of the few *NSYNC tracks to feature Chris Kirkpatrick alongside Justin Timberlake on lead vocals. It also features a harmonised: "La la la la…" middle-eight breakdown. The European take on Thinking Of You (I Drive Myself Crazy) – sometimes referred to as the remixed version – swaps that for a whacking great electric guitar solo (brilliant!) and reverts to the traditional formula of having JC Chasez on lead vocals instead of Chris Kirkpatrick. The likelihood is that your personal preference will be whichever one was on the *NSYNC album you owned. And since it was the latter that featured on the UK edition, we would readily declare it the superior version.
This is a tortuous pop ballad of the highest calibre; few boybands of the era managed to sound so genuinely cut up as *NSYNC do here. It's a situation of their own making, but that's no comfort here; in fact, it's precisely that which is causing such torment. There's a beautiful poignancy to the lyrics: "You confessed your love, undying devotion, I confessed my need to be free", telling of a situation that many of their fans might not have identified with at the time, but most will have (from either perspective) in the years since. And Thinking Of You (I Drive Myself Crazy) captures that inner-turmoil perfectly. This is just before the point where *NSYNC will start to realise that things will be okay in the end. But for the time being, they're stuck firmly in the pit of despair: "Where was my head, where was my heart, now I cry alone in the dark".
Bleak as Thinking Of You (I Drive Myself Crazy) can be, the song benefits greatly from being recorded somewhere between *NSYNC and No Strings Attached. It's clear at this point that the team working with the group had a much clearer idea of their identity – even if the original version did mess with the formula. The arrangement of the vocals feels more cohesive than some of *NSYNC's earlier material, and the production hits all the bubblegum pop beats you'd expect, with a profoundly satisfying progression through the verses and choruses.
The remix delivers a greater pay off in the build-up to the final chorus. The generous lashings of electric guitar are shamelessly – yet quite appropriately – melodramatic and steer Thinking Of You (I Drive Myself Crazy) towards a climax which threatens to turn itself inside out. And without a doubt, it delivers. As the song swings into a key-change, JC Chasez gives what may well be the performance of his career, which is not a statement to make lightly. His ad-libs over the final minute of the track are sublime; sometimes gently stretching the melody and at other times tearing it apart. There's such all-consuming agony conveyed in JC's big: "I drive…myself…crazy, Crazy, CRAZY, CRA-ZAY-YEAH" moment that it dismisses any notion of this as 'just another boyband ballad'. This is the sound of someone getting under the skin of the lyrics and singing for survival. It's incredibly powerful.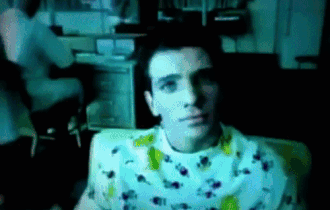 While Thinking Of You (I Drive Myself Crazy) gets so much right, there are no two ways about it; the music video is hugely problematic. It follows the grand '90s tradition of adopting a literal reading of the lyrics and thus portrays *NSYNC being detained within a mental health facility having been driven 'crazy'. Although this time it's at the hands of their respective love interests who are breaking their hearts. It's safe to say that this video would not be made today (and hopefully the vast majority of those involved would not want to make it) as it contains some downright offensive portrayals of mental health illness. It's consistent with the traditionally cack-handed way mainstream media dealt with the topic, but that's not an excuse, and it deserves to be called out. Shots of Chris Kirkpatrick strangling Lance Bass, JC Chasez strapped to a gurney, and Joey Fatone fly-swatting himself in the face are uncomfortable viewing – even by '90s standards – and do not belong in a pop music video.
Indeed, it's probably only the fact that this was released in few major territories which has saved it from drawing more attention. If there are positives to be taken from the visuals, then it's the sequences where *NSYNC are earnestly performing the song (albeit from inside a padded cell…) because they look stunning. The colour palette appears almost overexposed, creating a vivid intensity to the aesthetic; JC's piercing blue eyes feel like they're looking deep into your soul through the screen. Fundamentally though, there's no getting away from the fact that the video was conceived in very poor taste.
Thinking Of You (I Drive Myself Crazy) brought an end to *NSYNC's debut album campaign, peaking at #71 in Germany and #67 on the Billboard Hot 100. As regrettable as it is that the single wasn't bigger in America, it is understandable given the market they were courting at the time. Despite being promoted towards a younger audience, both of the group's early hits – (God Must Have Spent) A Little More Time On You and Music Of My Heart were big Adult Contemporary hits. Thinking Of You (I Drive Myself Crazy) wasn't and feels more closely aligned to a style of pop song that would appeal towards the teen demographic who were driving *NSYNC's album sales and would rapturously buy their next release in record numbers.
It's a huge shame that Thinking Of You (I Drive Myself Crazy) remains relatively unknown in the UK. The group didn't have great commercial form with their ballads here, but if there was one that might have bucked the trend, then this could have been it. As an overall package, there is an inescapable issue with this single, but take the visuals out of the equation and Thinking Of You (I Drive Myself Crazy) is right up there as one *NSYNC's very best efforts.
---