Released: 9th February 1999
Writers: Carl Struken / Evan Rogers
Peak position: N/A
Billboard Hot 100 chart run:
60-57-44-34-35-36-30-23-26-28-21-21-8-8-12-14-18-24-29-27-42-44
---
(God Must Have Spent) A Little More Time On You was a landmark single for *NSYNC, earning them their first top ten hit in America. For everyone else though, this song is probably best known as "the one they sang during the end credits of Sabrina The Teenage Witch".
The group's early career was a notoriously scattershot affair; their debut album was released in a number of guises across different territories, with little consistency in terms of which singles were released and where. By February 1999 though, *NSYNC were building momentum in the American market and (God Must Have Spent) A Little More Time On You would cement their success.
Given the title of the song, there's little surprise that this is pretty much the epitome of a '90s glossy, saccharine boyband ballad (the best kind). Even by those standards, (God Must Have Spent) A Little More Time On You is on the extreme end of the melodramatic lyric spectrum ("In all of creation, all things great and small, you are the one that surpasses them all"). Anything less than absolute sincerity would see the track fall flat, so it's to their credit that *NSYNC manage to invest exactly the desired amount. The track is every bit as earnest and heartfelt as it needs to be, and it's a solid group effort. JC Chasez and Justin Timberlake were already edging forward as the group's lead vocalists, but their presence is nowhere near as pronounced at this stage.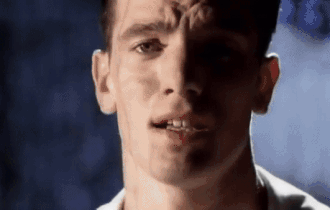 The production on the track is absolutely brilliant. It doesn't ever quite turn into a full-on gospel ballad, but there are hints of that throughout. Furthermore, the twinkling, shimmering instrumental track is essentially the sound of actual heaven itself (probably), complete with a gentle finger click beat.
And I'm trying hard to figure out
Just how I ever did without
The warmth of your smile
The heart of a child
That's deep inside
Leaves me purified
Having established that (God Must Have Spent) A Little More Time On You is most certainly not an understated or nuanced affair, it follows then that the music video would be a suitably melodramatic affair. There's an attempt at a storyline, which follows a mother giving birth and watching her child grow up before he leaves to fight in the war. We know this because she reads a newspaper with the headline: "WAR !!!"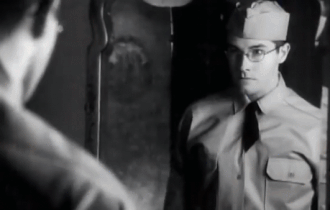 The narrative is interspersed with shots of *NSYNC dressed in heavenly white outfits and occasionally assembled around what looks like a smoking baptismal font. It looks like somebody was having a great time in the video editing suite that day, because it's all very artistic, with images projected as reflections into windows, eyeglasses and corneas. There's nothing remotely subtle about any aspect of the music video, but it was the '90s and this was not a concept pop acts were required to grasp.
 (God Must Have Spent) A Little More Time On You received a commercial release in America, which coincided with a promotional blitz for *NSYNC, including their aforementioned appearance in one of the best ever episodes of Sabrina The Teenage Witch (Sabrina and the Pirates, FYI). The song duly became the group's first top ten hit on the Billboard Hot 100.
In something of an unorthodox move, (God Must Have Spent) A Little More Time On You was covered by a country band named Alabama, who released it as a duet with *NSYNC just weeks after their version had left the chart. Thus, the song re-entered the Billboard Hot 100 and peaked at #29 a few months after originally reaching #8.
(God Must Have Spent) A Little More Time On You wasn't released in the UK because at almost exactly the same time as it was charting in America, *NSYNC were being relaunched here with I Want You Back, which had flopped a few years beforehand. Even if the single had been released, it's highly unlikely it would have been a hit, for while the Backstreet Boys had a fairly consistent strike rate with ballads of this ilk, *NSYNC always struggled.
Nonetheless, with a top ten single under their belt in America and a successful re-launch in the UK, this was just the start of *NSYNC's success. There was an acrimonious split with their manager and record label on the horizon, but the group was aiming to go bigger and better. This time, with no strings attached…
---