Released: 29th November 1999
Writers: Max Martin / Kristian Lundin / Andreas Carlsson
Peak position: #12
Chart run: 12-24-29-25-20-23-25-34-45-63-69
Billboard Hot 100 chart run: 74-68-65-49-44-34-30-17-17-14-11-8-9-10-11-11-6-8-7-7-9-10-14-16-26-31-35-42
---
Celine Dion had become synonymous with some of the most famous power ballads of the '90s. But That's The Way It Is saw her strike up a relationship with the Swedish hitmakers responsible for some of Britney Spears and the Backstreet Boys' biggest hits, and the result was something extraordinary indeed.
This single was the first released from Celine Dion's new-ish album All The Way…A Decade Of Song. The project was conceived as a way to celebrate the previous ten years of her career but without committing fully to a retrospective compilation. With a few notable exceptions, such albums were often about looking back and unofficially acknowledging that an artist's commercial peak was coming to an end. That isn't the message Celine Dion's record label wanted to project, but ahead of a planned break (which turned into a two-year hiatus), could have been perceived that way. So, they settled on a hybrid, featuring nine previous singles alongside seven new songs, with regional variants to reflect her success in different territories (Think Twice is on the UK version, while If You Asked Me To is on the American edition). But with such iconic tracks on the album, All The Way…A Decade Of Song needed something big to ensure that the project was as much about looking forwards…and where else would you turn but Cheiron Studios?
That's The Way It Is works so well; it's hard to imagine it could ever have been perceived as a risk. But for both Celine Dion and the Cheiron Studios team (Andreas Carlsson, Kristian Lundin and Max Martin) this was a gamble. It seems outrageous to say so now, but at 31 years old, Celine Dion – a decade older than the high-profile acts working closely with Cheiron at the time – would have been perceived as 'too old' to be doing this. Similarly, the studio was riding the crest of a wave of popularity, and although Celine Dion was undoubtedly a commercial force, she wasn't exactly cool. But in reality, none of this was ever an issue because one of Cheiron's greatest strengths was their unique ability to read the room and adapt their approach depending on whom they were working with. Thus, That's The Way It Is doesn't sound like it's trying to be Britney Spears; it sounds like the authentic evolution of a superstar – this is a Celine Dion song through and through – and it's hard to imagine it being performed by anyone else. As if to prove that point, she performed the song with *NSYNC during a televised special and rendered their presence entirely superfluous.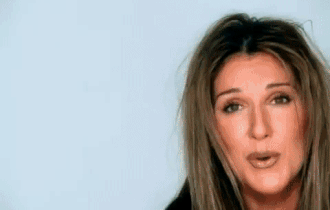 That's not to say it doesn't draw influence from some of the material around it; after all, Cheiron had a recognisable brand of music. So, yes, initially there are some similarities with the Backstreet Boys' I Want It That Way – particularly the gently strummed intros – but that's very much a hallmark for the kind of song that this is and signals precisely what to expect. And it is everything you could hope for given the calibre of the names involved in its creation.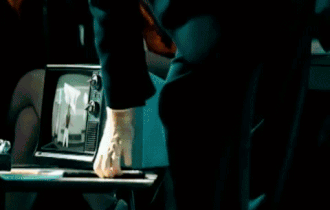 Indeed, if we were to say that Celine Dion's age was a factor at all, then it's one that is entirely beneficial. That's The Way It Is – if it wasn't already apparent from the title – immediately positions itself as a wholesome pop song through which she can pass on some of the wisdom she's learned along the way of her career. There's nothing so deeply insightful here (it was the '90s after all). Still, nonetheless, there's a warm reassurance as Celine Dion reflects: "I can read your mind and I know your story, I see what you're going through, yeah; it's an uphill climb, and I'm feeling sorry, but I know it will come to you, yeah". There is no substitute for experience, and try as they might, the teen acts working with Cheiron would struggle to sell that message with quite the same degree of sincerity. This is a self-help anthem aimed at the market they represented, but it reaches far beyond that as well, such is the legacy and stature that Celine Dion held. It sounds like she knows what she's talking about and that she cares. And you never doubt that she means every single word too.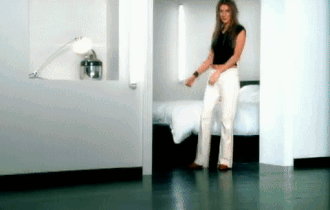 This is top-tier stuff in every respect, but most of all, That's The Way It Is truly is a product of the time when people knew how to write an epic pop chorus. Even by Cheiron's standards, this one is big. Of course, it had to be. Regardless of the material she was given, that Celine Dion would sing the hell out of it was never in question. Therefore, the song creates room in which she can stretch her vocals but matches her every step of the way; when Celine Dion soars, so does That's The Way It Is. We don't make this statement lightly, but if it were ever possible to pick the perfect Cheiron chorus, then this would be a solid contender. It's wonderfully wholesome: "When you want it the most there's no easy way out, when you're ready to go and your heart's left in doubt, don't give up on your faith, love comes to those who believe it, and that's the way it is", and is masterfully constructed in a way which soothes the soul.
From the start, the mandolin-led instrumentation on the song is so light and uplifting that a key-change feels inevitable to give That's The Way It Is an outlet through which it can draw to a rousing climax. But the fact that you can see it coming from a mile off does absolutely nothing to subdue the sheer joy when it finally arrives. There's the classic Cheiron middle-eight where the bottom falls out of the production, and the track is suddenly awash with gloomy isolation before the individual elements start to re-appear. And then, That's The Way It Is euphorically explodes back into life: "'Cause love's gonna conquer it all…ALLLLLLLL…". It's one of those life-affirming moments of brilliance where you can lose yourself to the all-consuming delirium of what's happening. Proving that no song can contain her, after two rounds of the chorus, there's a final, thunderous crash before Celine Dion breaks free to deliver the knockout blow, with her: "THAT's the way it is…that's the way it is, babe" ad-libs. As compositions go, That's The Way It Is feels satisfyingly complete; it's enjoyable from start to finish, and there's not a single second where it lulls. Listening to it on repeat doesn't necessarily reveal any hidden depths, but proves that without fail, the song reliably does everything that you expect – and want – it to. Even now, more than 20 years later.
Having successfully established Celine Dion with a sound that would appeal to old and new fans alike, the challenge was to do the same with the music video. And wouldn't you know it, That's The Way It Is triumphs again. The aesthetic is crisp and modern, as Celine Dion performs the song from an über-stylish, minimalistic apartment, while onlookers gather to watch her on TV. The styling is great and immediately gives her an air of casual modernity compared to the more demure image of her earlier ballads. The way she spins around on her swivel chair (very trendy at the time) is even a little rebellious because – as any child of the '90s will attest – doing so was generally frowned upon, for reasons that remain unclear. Shortly before the end, That's The Way It Is pulls a neat little Truman Show-esque twist, as Celine Dion turns the camera around to reveal the ogling crowd is now watching themselves on-screen. It speaks volumes of the video's confidence in the concept that it waits until the last 25 seconds to reveal that nothing was quite as it seemed and what we'd been watching was a (very) gradual build-up. The execution is sublime and a sterling example of smart music video direction.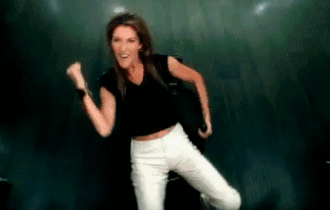 Fittingly, That's The Way It Is proved to be a huge hit, although its UK success was complicated somewhat by the fact that it was released two weeks after All The Way…A Decade Of Song. It was a less-than-conventional move – in this country, at least – and although the album debuted at #1, it almost certainly came at the expense of this single achieving a place in the top ten. Nevertheless, it was still a sizeable success, spending two months in the Top 40. In America, the performance of That's The Way It Is was far more decisive. It was released as an airplay-only single and peaked at #6 on the Billboard Hot 100. The track was a strong performer in the Adult Contemporary market and amassed a total of 85 weeks on that particular chart. There's no doubt that All The Way…A Decade Of Song was going to be a success coming off the back of two albums that had sold more than 30 million copies apiece. But That's The Way It Is was hugely important for Celine Dion because it presented an opportunity to look ahead and opened doors to a new sound that she would pursue on subsequent albums.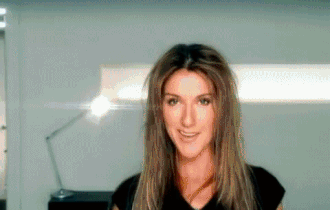 The single is easily as good as any of the major Swedepop hits released by the American teen-pop stars ruling the charts at the time. However, it was short-sighted to surmise that this was an exercise in hit-chasing, regardless of how good the result was. Because in hindsight, this isn't Celine Dion doing a Cheiron song at all. This is Cheiron doing a Celine Dion song.
---