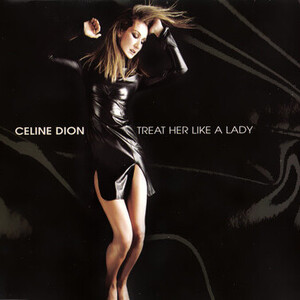 Released: 28th June 1999
Writers: Andy Marvel / Billy Mann / Celine Dion / Diana King
Peak position: #31
Chart run: 31-44-65
---
What do you get when you cross one of the '90s most prominent balladeers with dancehall reggae? It's the question no-one was asking, but – like it or not – we got an answer anyway.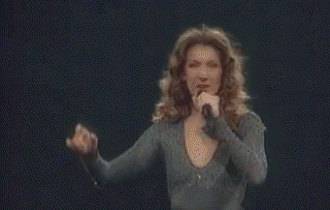 From the mid-'90s through to the end of the decade, Celine Dion embarked on an incredible run of commercial success, scoring three #1 albums, two #1 singles and an array of hits in-between. From duets with resurgent disco legends and current R&B superstars (let's not dwell on that one) to a collection of festive standards, it seemed there was nothing Celine Dion couldn't turn her hand to. But all good things come to an end, and things went awry in spectacular – and quintessentially bizarre – fashion with Treat Her Like A Lady.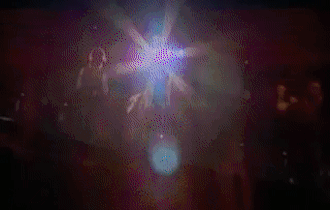 It's worth noting beforehand that although this became Celine Dion's lowest-peaking song for five years, it was a single released at the tail-end of a hugely successful album campaign. Let's Talk About Love was approaching sales of two million in the UK, so the likelihood of any track becoming a major hit at that point was slim. Furthermore, Treat Her Like A Lady was released almost exactly a year since the previous single from the album (Immortality) due to the deviation Celine Dion made with her Christmas side-project These Are The Special Times. Under most normal circumstances, there would be no point whatsoever in returning to the previous album. But Let's Talk About Love was in the unique position of having continued to sell consistently throughout 1998 and 1999, even without the benefit of direct promotion.  As it neared the end of its shelf-life, the decision to release another single was a luxury that could be afforded with little collateral damage. Which is convenient because Treat Her Like A Lady was a brilliantly entertaining – but utterly baffling – choice.
The track sounds precisely as you'd imagine Celine Dion doing dancehall reggae would, yet at the same time it defies belief. More than two decades later, it's still difficult to process exactly what is happening before your very ears. Yes, that is a declaration of: "Oh, ya mean, I'll show ya man, Celine!" in the intro. Yes, that is an attempt a Jamaican patois as she half-raps: "Didn't tell her from the start just what he had planned, right in her face with another wo-man, now she's in jail for attacking her man". Yes, that is an attempt at scatting during the outro: "Ba ba ba ba bow, oh-oh, ba ba ba bow". There is not a single part of Treat Her Like A Lady that has any grounding in rationality. There are songs that subvert expectations, and then there's this. How it ended up on the album, let alone released as a single – when surely even Celine Dion's most hardcore fans wouldn't be anything other than utterly perplexed by the whole thing – remains a mystery that defies any logic.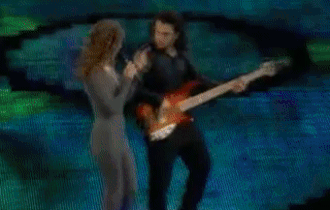 But that's what makes it so utterly brilliant. Here is a pop icon at her commercial zenith choosing that precise moment to indulger herself and unleash a track that left people scratching their heads. Treat Her Like A Lady was originally performed by Diana King – who is featured on this version alongside the group Brownstone – and what shines through is the passion Celine Dion brings. Whether she could (or should) have been exploring this genre of music is never really a factor; she throws herself into it with full, unabashed commitment. Inevitably, it's a very different performance for that to which people had become accustomed; spurred on by cries of: "Go! What goes around comes around, go!" Celine Dion rips into the track. It's more sass than soul when compared with the original, but few artists in her position would throw themselves so far out of their comfort zone without even a hint of inhibition.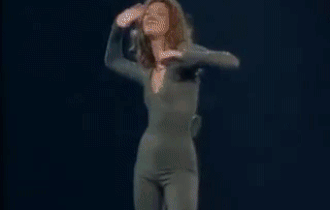 And that same attitude is extended to the visuals. The music video for Treat Her Like A Lady was compiled from tour footage (which is probably a good thing because the possible alternatives don't bear thinking about it).  But there is no such thing as "just" a live performance from Celine Dion. Thus the video – much like the song itself – merely serves to accentuate the feeling that Treat Her Like A Lady exists in some parallel universe into which one has unintentionally stumbled. Thus, Celine Dion is decked out in a skin-tight body stocking thrusting her hips and strutting about the stage. There's also an effort to punctuate the aesthetic with studio shots of Diana King, which fade in and out of view in an almost accidental manner. Throw in shots of the audience (why is there a baby there?!) awkwardly getting on down, and the result is an engrossingly hypnotic sequence of images that is impossible to tear your eyes away from.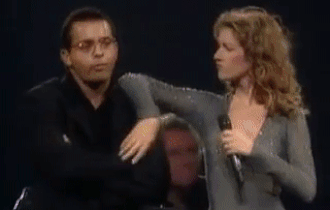 Treat Her Like A Lady was released in Europe to coincide with the Let's Talk About Love tour, although coming so late in the album campaign, it largely flew under the radar. That includes the UK, where the single peaked at #31*, becoming one of Celine Dion's least successful releases. It did, however, coincide with Let's Talk About Love returning to the Top 40 after several months' absence, although presumably those late adopters would have been disappointed at the lack of cod reggae. Treat Her Like A Lady might have been a minor release that was given a pass by most critics, but it is disproportionately memorable for those that lived through the experience.
*The chart published that week listed Treat Her Like A Lady at #29 . However, there was an error with missing sales data from Virgin and Our Price, and once added in, several singles changed position. It was agreed by the Official Charts Company not to re-run the chart at the time. Their official archive has since been updated and Treat Her Like A Lady's peak retrospectively amended to #31.
Some tracks defy explanation, and this is one of them. It isn't bad, but it isn't good. It's everything one could want from a pop song, while also being what absolutely no-one wanted. To try and define Treat Her Like A Lady further is senseless; put simply this is the best of Celine Dion and the absolute worst.
---