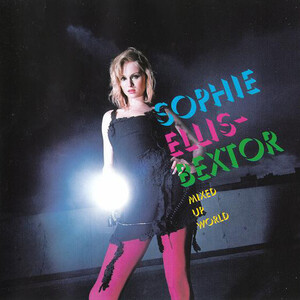 Released: 13th October 2003
Writers: Sophie Ellis-Bextor / Gregg Alexander / Matt Rowe
Peak position: #7
Chart run: 7-22-31-37-52-75
---
Sophie Ellis-Bextor wasted little time recording the follow-up to her debut album. But despite its lead single arriving less than a year after the Read My Lips campaign concluded, the commercial reaction was somewhat mixed…
While Read My Lips was a success for Sophie Ellis-Bextor – with total sales of 830,000 copies – it hadn't been immediately forthcoming. Something of a discord existed between the sparkly pop of the first two singles — Take Me Home and Murder On The Dancefloor — and the rest of the album, so much so that the following two songs released were late additions included as part of a reissue. Nonetheless, that meant a solid formula had been established around which a follow-up could be based, and in principle, that's what Shoot From The Hip appeared to be doing.
The album shares many of its songwriting credits with Read My Lips. That includes the lead single, Mixed Up World, which reunites Sophie Ellis-Bextor with Gregg Alexander and Matt Rowe (they worked together on Music Gets The Best Of Me a year earlier – it reached #14). But Shoot From The Hip wasn't merely a retread; having been created amid a breakup, the material took a slightly darker tone. Indeed, Sophie Ellis-Bextor later revealed that Mixed Up World was partly influenced by the Iraq war, leaving her feeling powerless, trying to find joy in a world that suddenly seemed heavy and cynical.

That context provides a valuable backdrop to help define the amalgam that is Mixed Up World. The '80s-esque synth production, laced with playful brass flourishes and whirring effects that consume the vocals, is a lot of fun. The track makes a credible attempt at knitting together the established commerciality of Sophie Ellis-Bextor's matter-of-fact songwriting and delivery ("I'm feeling all messed up, I have a voice inside my head it says turn to the left, then it says turn to the right") with some of the musical influences that ran through Read My Lips. The result is a song that shows renewed confidence in evolving the creative vision of the previous album (before it was rereleased) while also making a bold attempt to broaden the kind of songs that Sophie Ellis-Bextor could release as singles.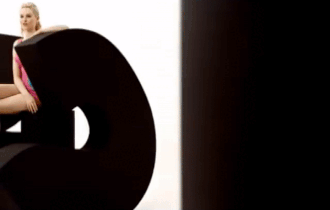 Wrapped within the jolly production are lyrics that capture an air of philosophical contemplation: "I look around my life, and all I see is contradiction and a lack of faith, cynicism rules the day, I know it has its place, but I am really needing guidance now, reminding me I'm strong inside". Mixed Up World stops short of reaching profound conclusions, but that's the point; this is more about navigating — rather than resolving — uncertainty. What exists instead, therefore, is the comforting self-affirmation of a chorus: "So when you're feeling kind of mixed up, just remember it's a mixed up world, and if you're feeling life is just too tough, just remember you're a real tough girl", which keeps the stakes for survival low. And that's okay; sometimes, finding the resilience just to get by is enough.
Sophie Ellis-Bextor's performance never fully submits to the uneasy headspace Mixed Up World emerged from. Yet, there are shades of sadness in the pre-chorus: "(Don't cry) I'm going crazy, (stay high) I've never felt so low, (don't hide) I want to turn and run, we've got to find a place to go", while the middle eight lays bare the helplessness she'd been experiencing: "Why do I feel this pain? Why has this world gone insane?". The juxtaposition between production and lyrics feels like an intentional manifestation of what Mixed Up World intends to convey. It's a complex of conflicting emotions where answers aren't forthcoming, and the outro probably characterises the best outcome: "Don't wanna hurt no more, don't wanna hurt no more, don't wanna hurt no more, don't wanna hurt no more…".
Although Mixed Up World embraces a sense of uncertainty, none of that is evident in the music video, which has a clear – if entirely unrelated – concept perfectly aligned to Sophie Ellis-Bextor's slightly offbeat, avant-garde image. It features a striking aesthetic (and not just because it was the introduction of her blonde hair that accompanied the Shoot From The Hip era) where giant letters and punctuation are used as props and moved around a set while she interacts with them. Sophie Ellis-Bextor's outfits are vividly coloured in pinks and greens, but everything else uses black against white or vice versa. There's a mixture of carefully choreographed sequences, abstract shots that play with scale and some light-hearted moments, including one where Sophie Ellis-Bextor is rather clumsily unrolled from a rug(!). Overall, though, this is a stylish video that keeps coming up with new ideas for the duration of the song. Indeed, Mixed Up World has such a strong visual identity, it's a shame in some ways that it couldn't have been extrapolated into the album — or even single — artwork to give the campaign a more distinctive look.
Mixed Up World was released during a busy chart week, with five new entries in the top ten. And, while a peak of #7 marked an improvement on Music Gets The Best Of Me, it was still probably a little lower than many would have expected for a heavily promoted lead single. And, while Mixed Up World remains Sophie Ellis-Bextor's 9th biggest-selling song overall, it didn't appear in the top 200 of 2003, meaning it sold less than 37,000 copies…
There existed the possibility that Mixed Up World's modest performance would be offset by Shoot From The Hip when it was released a fortnight later. Alas, that compounded the situation further; the album debuted (and peaked) at #19, spending just a fortnight in the top 75 and selling 80,000 copies. It's entirely understandable why Polydor wanted to take their chance on releasing Shoot From The Hip in time to capitalise on the lucrative festive market. However, the gamble was that increased competition and higher sales could impact Sophie Ellis-Bextor's visibility in the charts and that, ultimately, is what ended up happening.
Maybe holding off until the new year and releasing another single or two before the album would have been a better approach. But in hindsight, Shoot From The Hip was always destined to be curtailed in some way because Sophie Ellis-Bextor announced her first pregnancy just months later. So, it's entirely possible that waiting any longer might even have resulted in the album not coming out at all.
Mixed Up World will ultimately always remain associated with a period of significant commercial comedown for Sophie Ellis-Bextor (even if it can be rationalised to some extent), which is a shame. The song, though very much a product of Shoot From The Hip, is also one of the album's highlights and doesn't deserve to be as overlooked as it so often is.
---