Released: 3rd December 2001
Writers: Sophie Ellis-Bextor / Gregg Alexander
Peak position: #2
Chart run: 2-3-4-4-2-7-11-16-16-16-21-25-36-48-60-61
---
Sophie Ellis-Bextor's debut solo album may have split opinion, but the consensus around Murder On The Dancefloor as a highlight was pretty unanimous. So, releasing it as the second single made total sense and went on to elevate the song in every conceivable way.
Stepping out from under the shadow of Groovejet (If This Ain't Love) was not an enviable task, but Sophie Ellis-Bextor appeared to have done so with ease when her debut solo single – Take Me Home – peaked at #2 and topped the UK airplay chart. It was swiftly followed by the album, Read My Lips, which debuted at #4. However, the critical reception was decidedly mixed, and something of a discordance emerged between what Sophie Ellis-Bextor was expected to do and what she actually did. What it amounted to, realistically, was an assumption that Groovejet (If This Ain't Love) would be extrapolated across an entire album. That didn't happen. Instead, it's more grounded in synth-heavy '80s electronica, which – by early '00s standards – wasn't particularly commercial or radio-friendly. With such a nonplussed reaction, six weeks after entering the chart, Read My Lips was languishing outside the top 75. It needed something special to turn things around; fortunately, Murder On The Dancefloor was that and much more besides.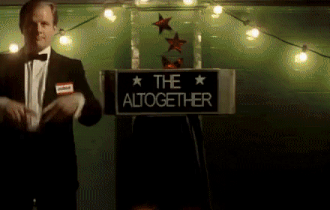 The shimmering intro is bathed in disco influences: finger snaps set the beat, while a filtered sigh of: "Murder…" floats dreamily alongside a singalong guitar riff. It's meticulously composed and effortlessly executed in setting the tone of the song. With an abridged tease of the chorus: "It's murder on the dancefloor, but you better not kill the groove, DJ, gonna burn this god damn house right down", the anticipation is held just long enough – around 20 seconds – before the start of the first verse. It's an essential part of the overall experience, and Murder On The Dancefloor is best enjoyed in full. The radio edit, which trims this section, feels far less impactful by comparison.
Despite taking recognisable elements of disco, including frantic string stabs and an effervescent funky bassline, they're melded into a contemporary-sounding pop song with modern production. However, it's Sophie Ellis-Bextor's presence which proves integral to – and firmly elevates – Murder On The Dancefloor. Her cool delivery and distinctive inflexions create a low-key disco drama ("I know, I know, I know, I know, I know, I know there may be others, and so and so and so and so and so and so, you'll just have to pray") that is full of personality. It's laced with a menace that subtly becomes more pronounced in the evolution of the hook-laden pre-chorus: "If you think you're getting away…"/"If you think you'll get away…"/"Don't think you'll get away…I will prove you wrong, I'll take you all the way, boy, just come along, hear me when I say, hey". Sophie Ellis-Bextor may never proceed beyond the point of simmering, but the icy demeanour she projects makes that no less a threatening prospect.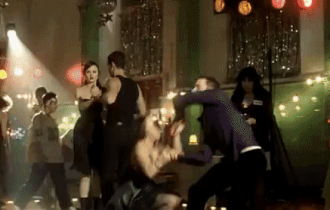 Fundamentally, however, Murder On The Dancefloor works so well because, quite simply, it's an irresistibly fun track. The jaunty electric guitar – which deservedly gets a moment in the spotlight during the instrumental breakdown – is utterly joyful. Meanwhile, the fanciful lyrics of the chorus: "It's murder on the dancefloor, but you better not kill the groove, it's murder on the dancefloor, but you better not steal the moves, DJ, gonna burn this god damn house right down" are juxtaposed with a resolutely matter-of-fact delivery that never ceases to entertain. Murder On The Dancefloor may well sit at the more commercial end of Read My Lips but is still firmly committed to Sophie Ellis-Bextor's emerging style and persona. As a result, it sits cohesively within the album, even if there was nothing else on there (at the time) that sounded quite like it.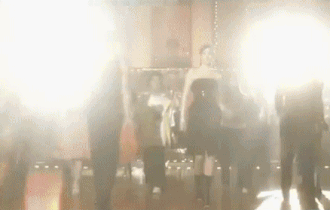 As far as songs that have a perfect music video go, Murder On The Dancefloor is right up there among the very best. It takes place at a dance competition where Sophie Ellis-Bextor and her partner are among the couples competing and frames her as an antihero whose actions are – to say the least – morally dubious. Her quest for victory involves tripping a competitor over, poisoning a trio of male dancers by spiking their drinks, exposing a woman by untying her dress so that it falls to the floor, causing another to slip on a portion of butter and planting lingerie into one man's jacket so that his partner slaps him. Finally, having clocked that the head judge is ogling the remaining women in the contest, Sophie Ellis-Bextor approaches him flirtatiously, which does the trick as she's soon declared the winner and gleefully claims her prize.
The video is an absolute triumph in bringing another dimension to Murder On The Dancefloor, to the extent that it's hard to imagine the song ever having existed without visuals (everyone still mentally shouts: "The altogether!" during the chorus…right?). Sophie Ellis-Bextor plays the role so well; she doesn't break character, and even when the camera's focus is elsewhere, she's constantly shooting withering looks at her rivals, who are all enthusiastically trying their best! Setting the stakes relatively low (the prize is a trophy and some cash) makes her desperation to win – and the underhand tactics she uses – even more outrageously impressive. Much credit must also go to Sophie Muller – the director – who delivers a resounding masterclass in using every second of the running time to craft a narrative that feels far bigger than four minutes. Indeed, the concept could very well form the plot of a 30-minute sitcom episode; such is the variety of characters and deliciously wicked ideas.
Although Murder On The Dancefloor wasn't released in direct contention for the Christmas #1, it did, nevertheless, benefit from the seasonal clamour and subsequent lull to enjoy an impressive and unorthodox chart run. After debuting and peaking at #2 behind Daniel Bedingfield's Gotta Get Thru This, both songs lingered in the top five and found themselves back in the same positions five weeks later. Murder On The Dancefloor's popularity was never truly reflected in the year-end charts since sales were split due to the timing; nonetheless, it was the 60th biggest hit of 2001 (181,500 copies) and the 87th biggest hit of 2002 (115,000). The inclusion of streaming and downloads has since uplifted the track's total even further to around 492,000 copies.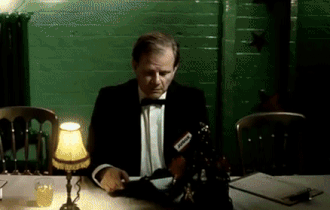 However, the importance of Murder On The Dancefloor to Sophie Ellis-Bextor's career was seen in its impact on Read My Lips, which experienced a massive turnaround. The album quickly returned to the top 40 – achieving a new peak of #3 (though it would eventually climb even higher) – and sold consistently for several months afterwards. This was a campaign that now had considerable momentum, although it also amplified the underlying sense of there not being an obvious follow-up with the same broad appeal. Thus, the next two singles were new recordings added to a reissue of Read Of Lips, which was a risky strategy but one that paid off and helped balance out the album.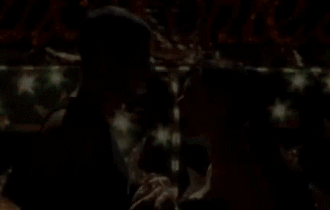 Murder On The Dancefloor is among Sophie Ellis-Bextor's most popular hits and, since Groovejet (If This Ain't Love) is credited to Spiller, also her biggest-seller as a lead artist. There were, inevitably, some attempts to emulate parts of it in subsequent singles (Music Gets The Best Of Me and I Won't Change You are certainly cut from a similar cloth). However, on the whole, Sophie Ellis-Bextor (sensibly) appeared to treat Murder On The Dancefloor as one of those unique moments where everything – song, video, artist, timing – perfectly aligned and can't easily be recreated, thereby preserving its legacy.
---