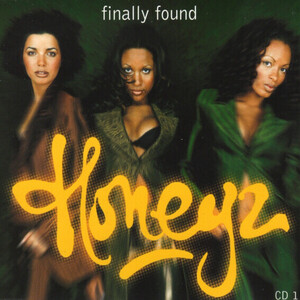 Released: 24th August 1998
Writers: Honeyz / Henry Binns / Yoyo Olugbo
Peak position: #4
Chart run: 5-7-4-6-8-11-17-24-34-39-52-67
---
Honeyz launched in 1998 with aspirations to put an R&B twist on the girl group formula. And with their debut single, it seemed they'd Finally Found a gap in the market.
There was a degree of inevitability by which most new pop acts – particularly girl groups – in the late '90s were judged by their similarities or differences to the Spice Girls. But that wasn't an obvious reference point for Honeyz, who shared the same management (1st Avenue) as Eternal and Louise. Moreover, they cited the American group En Vogue as an aspiration. Initially called Essence – the name change was inspired by an attempted pick-up line directed towards them outside a nightclub – Celena Cherry and Heavenli Denton had been figuring out their sound as a duo. After several months, Naima Belkhiati was introduced to complete the line-up.
Now preparing to record as a trio, there was a shift in the dynamic, and Celena Cherry was pushed into a more prominent role as the Honeyz' lead vocalist. Among the songs they'd been working on lay the origins of what would eventually become Finally Found. However, it only started to take shape after the group met producer Steve Levine and began honing their sound. The track was subsequently chosen as the Honeyz' debut single after signing with Mercury Records, and deservedly so because it encapsulates precisely where they wanted to position themselves.
Finally Found strikes a neat balance; this song could conceivably have come from an American act, yet it never feels as though that's what the Honeyz are trying to be. The production is sublime; soft popping beats and percussive hi-hat snaps create a warm R&B slow jam that is confidently understated for the most part (the reverberated vocal effect leading into the final choruses seems a bit out of place). Celena Cherry delivers the verses: "I can't believe you're here with me, and now it seems my world's complete, and I never want this moment to end; I close my eyes and still I see, my dreams become reality, and now I know how it feels to be in love…" with a captivating sweetness, while her ad-libs throughout ooze quality. There's an unquestionable talent here, even if Finally Found doesn't necessarily showcase its full potential. The Honeyz went about making an impression in a slightly different way to many of the UK girl groups around them, but this is every bit as accomplished an introduction, nonetheless.
While Celena Cherry was very much touted as the lead singer (the: "Ooooh" backing vocals are created from a four-part harmony of her voice, which is layered multiple times), Finally Found also reveals the foundation upon which the Honeyz were based. The way Heavenlii Denton's pre-chorus: "I prayed so many nights that you would come my way, an angel from above to light my darkest day, I think it's time for you to hear these lines, 'cos there's something I want to say…" builds the melody from the verse is divine. The arrangement with a slight overlap between hers and Celena Cherry's voices shows how they could have functioned as a duo and is very effective.
Despite joining a little later, Naima Belkhiati never became a prominent singer on the Honeyz' material. It's probably not unreasonable to conclude she was added, at least in part, to complete the group's 'look' because image mattered (sometimes unduly so) in how '90s acts were marketed. In fact, her most significant contribution – a spoken verse in French – ended up being omitted from the Rude Boy Mix used for the single. Naima Belkhiati can, however, be heard in the higher range of the chorus: "I finally found what I've been looking for, and now you know I'm gonna love you more, hold me tight 'cos it's always been you (it's always been you), to think that you were always there, to be my friend and wipe away my tears, now it's clear that it's always been you". And ultimately, regardless of who did what in Honeyz, the line-up works; Finally Found is a fantastic debut single.
While the music video has very little – if anything – to do with the song's lyrics, it gives the group a strong visual identity and is beautifully filmed. Multiple sequences are ostensibly linked by on-screen text showing different time zones (though it's never entirely clear what that represents narratively). In El Salvador, a blue filter bathes the group as they walk slowly through the street; in Los Angeles, they nestle together in the backseat of a taxi with the city skyline visible outside, while in Athens, their faces are superimposed on drizzling honey, which is oddly literal. The most enduringly recognisable are shots where the Honeyz stand with their backs to each other while spinning around in the middle of Tokyo-inspired neon signage. Some striking effects are used (like the group's faces morphing into one another) and executed well. This is a busy music video that contains a lot of ideas – the Honeyz are even suspended in the air at one point – but it complements the tone of the song and has the appearance of an act with a reasonable budget behind them.
Finally Found was an immediate success, entering the UK chart at #5. And from there, the song continued to grow in popularity; bucking the usual downward trend, it climbed to a peak of #4 after three weeks. The track went on to spend three months in the top 75 and ended as the 36th biggest-selling single of 1998. Indeed, total sales of 363,000 copies were greater than many songs which peaked higher than Finally Found that year, including several #1 singles.
When it came to the strategy of the Honeyz' debut album, Mercury Records employed a similar approach to that of Eternal's debut, which probably isn't a coincidence given the involvement of 1st Avenue. Wonder No. 8 was released several months after Finally Found – in November – but ahead of the second single, End Of The Line. It got off to a slow start, debuting at #54, but climbed gradually throughout December (when sales are traditionally much higher) and eventually reached a peak of #33 in January. It gave the group a solid platform upon which to build…or at least, it would've done had the Wonder No. 8 campaign not been thrown into a tailspin by Heavenli Denton's departure in early-1999.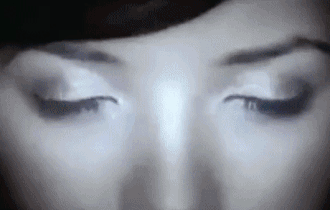 However, for the time being, Finally Found did exactly what it needed to; after just one single, the Honeyz looked and sounded like an act with very credible potential to dominate the charts.
---