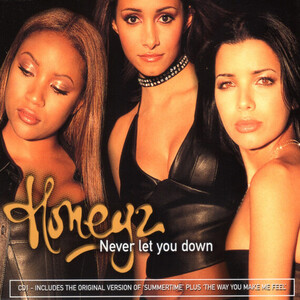 Released: 11th October 1999
Writers: Sara Eker / Dawn Joseph / Lucy Abbott / Steve Robson / Peter Anthony Kearney
Peak position: #7
Chart run: 7-19-30-45-55-71
---
Although the new Honeyz line-up had already promoted one single together following a last-minute re-shuffle, Never Let You Down marked Mariama Goodman's first proper release with the group.
When Heavenli Denton departed Honeyz without any prior warning, every effort was made to minimise disruption to their third single, Love Of A Lifetime. A music video was already in rotation, and Mariama Goodman joined the group to help promote the track (that it didn't feature her vocals was but a minor point). Her recent experience in the music industry – as part of Solid HarmoniE – appeared to be a good fit for Honeyz. Thus, the intention was to sustain the success of their debut album, Wonder No. 8, which charted consistently and felt on the cusp of a breakthrough moment, despite its modest #33 peak. However, as seamless as Mariama Goodman's arrival had been, recording new material with her would still take a bit of time. So, six months after Love Of A Lifetime came Never Let You Down, a song smartly pitched as continuing the Honeyz sound but with the subtext of acknowledging – in the title, at least – what had gone down and that this was a soft relaunch, of sorts.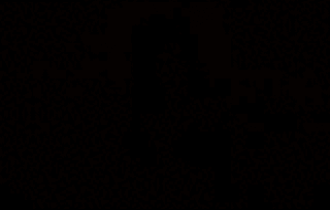 The: "dub-a-dub-a-dub, dub-a-dub-a-dub…" refrain is an immediate assurance that the group's soulful harmonies remain firmly intact while warming, gloopy '90s R&B synths situate Never Let You Down in the same space as earlier tracks like Finally Found and End Of The Line. As ever, Celena Cherry leads with a reliably likeable performance that complements the syrupy sentiment of the lyrics ("Oh baby, I love the way you treat me like a lady, sweet sugar, you're so fine, you're always making me crazy") without resorting to doe-eyed submissiveness. The group still have an edge to their personality that remains present even when making a series of grandiose declarations.
And Never Let You Down is unrelentingly, unapologetically soppy, which it embraces at every turn. The song moves through a series of stirring crescendos: "So baby if, and if I will go to heaven, we could fly so high, yeah, baby, baby don't deny" until it reaches the chorus: "I'll never let you down, never run around, baby, believe me, 'cos I will be there, I'll be there always; I'll never let you down, never mess around, baby, believe me, never before have I felt something more than I do". There aren't any surprises here; the melody plays out with reassuring familiarity, which feels right given the broader context of Never Let You Down. If there was any residual uncertainty over the future of Honeyz, this is as assertive a commitment to allay those fears as possible, even if it's not what the song is actually about.
Arguably the highlight comes in the middle eight, which pushes Never Let You Down in a slightly more dramatic direction: "Whenever you're gone I think of promises we made, never be afraid, I keep holding on (I keep holding on) to the nights that we shared…". It's beautifully delivered with a hint of melancholy creeping into the track, amplified by being so strikingly different to the cloying sweetness of everything around it. Not that it lasts for long because Never Let You Down culminates with a sudden – and slightly awkwardly executed – X Factor-esque key change. Truthfully, while undeniably rousing, it isn't wholly necessary and feels somewhat shoehorned in, considering the song, by its own existence, was already a resounding statement of triumph over adversity for Honeyz.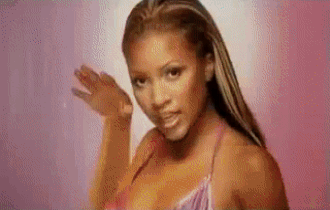 Never Let You Down isn't a song that immediately evokes images of people grinding against each other at a nightclub foam party, but that's the overarching concept for the music video. It's hard to imagine many times when the track would've filled a dancefloor as it does here. Nonetheless, it sells the new line-up well, both collectively and through solo shots where Honeyz perform against coloured backgrounds or nestle on inflatable furniture (which has no business being in a club). Appearances can be deceiving, but the group – for now, at least – come across as a cohesive unit with good chemistry and a reasonable budget behind them. It's not necessarily a high bar but the most important one as far as this single was concerned.
At first glance, Never Let You Down did precisely what it set out to, peaking at #7 and extending an unbroken run of top 10 hits for Honeyz. But there were signs that the disruption caused by Heavenli's departure – while deftly handled – still quelled the group's momentum a little. Overall sales of 89,500 were the lowest of any single from the entire album campaign, which might explain why an updated version of Wonder No. 8 – with two new songs, including this one – made only a modest impact several weeks later when it re-entered the chart at #46. There's little (if any) evidence that the line-up change in itself was a cause; Honeyz fans weren't exactly bereft when Heavenli left, and Mariama was warmly welcomed into the fold. In hindsight, Won't Take It Lying Down could, perhaps, have been a more impactful comeback with a similarly defiant message, but it wouldn't have changed the need for a mid-album hiatus, which is what seemed to be the crux of the issue.
Indeed, with Honeyz needing to gently reassert their presence, Never Let You Down is very much the group playing to their strengths; and quite rightly when they do it so well.
---