Released: 12th April 1999
Writers: Layme Stewart / Sylvia Bennet-Smith
Peak position: #9
Chart run: 9-16-18-26-37-55-67-72-74
---
With two huge hits under their belt, the Honeyz were on the cusp of a lucrative record deal in America when they released Love Of A Lifetime. What could possibly go wrong?
Like so much of the drama that occurred with our favourite pop acts in the '90s and '00s, much of it occurred behind-the-scenes as record labels clamoured to project a front-facing image of business-as-usual so as not to rock the boat. The extent to which the Honeyz' management and record label adopted that ethos was extreme to the point of laughable (more on that later). But, their hand was forced when Heavenli Denton walked out of the group days after they'd filmed the video for this single. At a time when the trio should have been in high spirits, she'd become intensely unhappy, told the remaining members – Celena Cherry and Naima Belkhiati – that she wasn't coming back and stopped returning their calls. Quickly, Mariama Goodman (formerly of Solid HarmoniE) was recruited as a replacement and joined the Honeyz so that the promotion and release of Love Of A Lifetime could go ahead – albeit with Heavenli's vocals still on the track.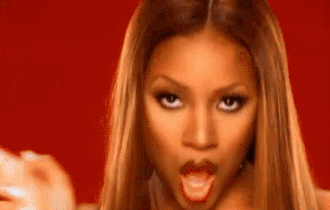 The contrast between the troubling backdrop to this single and the song itself could not be starker. Love Of A Lifetime is a stunning slice of gently mid-tempo R&B, which sounds very credibly like it's been snatched from the airwaves of American radio. Indeed, the intro bears more than passing resemblance to Monica's version of Angel Of Mine (a cover of the Eternal hit, of course), which had topped the Billboard Hot 100 a few months earlier. It's no surprise that the Honeyz had caught the ear of Def Jam Recordings, who wanted to sign a publishing deal and distribute the group's material in America. Love Of A Lifetime is a prime candidate for the type of song that could have been released there with ease.
This is certainly a more understated effort (although most things are when compared to the brilliantly overwrought End Of The Line) that takes a few listens to bed in, but once it does, Love Of A Lifetime reveals itself to be a charming slow-jam with real warmth. Despite making declarations that are unashamedly schmaltzy: "We've got the love of a lifetime, the moon and the stars are all in line, we got the thing and it's all right…", the production of the track never gets quite so involved, remaining comparatively stripped back, with shimmering guitar chords and gentle beats. Although the immediate impression is of an inoffensively pleasant song, those smooth hooks ("It's more than love, it's more than love") will bury their way into your head and stick around long after Love Of A Lifetime has ended.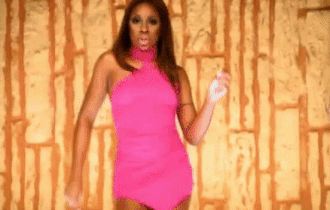 While the tracks does what it does very well, there are moments where it sounds as if a power ballad is desperate to break through. The tonal shift towards the end of the second verse: "Because we've got that something something that's sweeter than words, at least my eyes haven't seen, no my ears haven't heard; what I've needed, all of my life, has finally come to me and it's all mine", is beautifully delivered. Indeed, Love Of A Lifetime plays with its structure throughout; at one point, the chorus is given a completely new melody and punctuated with ad-libs: "We've got the love of a lifetime (we've got the love), the moon, the stars are all in LI-I-INE (all in line), we got one thing and it's alright (ALRI-I-IGHT)". Vocally, there are no major surprises here. By this point, Celena Cherry had established herself as the Honeyz' lead vocalist and shown precisely what she could do. Her performance this time around carries the song through its transitions with an endearingly sweet, silky richness.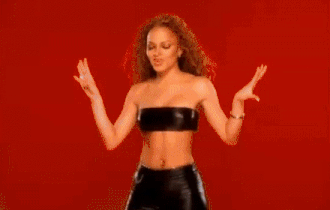 With the music video for Love Of A Lifetime already completed before Heavenli left the Honeyz, the label went ahead and used it (although, like most of the group's singles, it's difficult to track down online). Although it doesn't appear as if any significant changes were made, it was most definitely edited to remove Heavenli from as many shots as possible. She's still there, but there seems to be some intentional – or otherwise entirely coincidental – cropping of camera angles to ensure the focus is predominantly on Celena and Naima. The video itself was the product of a big-budget, three-day shoot in New York, although you wouldn't necessarily know. Unquestionably it looks very nice as we find the group performing the song in a warehouse (with some occasional cutaway shots to the individual members canoodling with male extras), and aesthetically, it's über cool. Again, this wouldn't look remotely out of place on MTV in America, so in that sense, it's well-realised and could've functioned as a future investment for the Honeyz.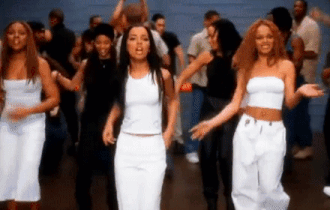 The release of Love Of A Lifetime was fraught with behind-the-scenes challenges, none of which significantly hampered the song itself. In the UK, the single debuted and peaked at #9; it was a slight dip on their previous hits, but then, this feels like a song that had slightly different intentions. The aim this time around seemed to be a consolidation on what the Honeyz had achieved up until this point and firmly embed them into the UK R&B scene. With that lucrative Def Jam deal in reach, a track like Love Of A Lifetime gave a clear indication of where the group could sit if/when their music was exported.
Alas, Heavenli's departure put paid to those plans. It's entirely understandable that Def Jam would've got cold feet before handing a million-dollar publishing deal to the Honeyz with so much uncertainty hanging over their heads just a few singles into their career. So, while it was no doubt disappointing for the group, in itself, that decision wasn't without a rational basis. But there were other examples of some extremely questionable handling of the situation. Before Mariama Goodman was drafted in for the release of Love Of A Lifetime, the group undertook a promotional tour of Australia to capitalise on the considerable success of Finally Found there. Celena and Naima were joined by a Heavenli look-a-like (affectionately termed "Fake-Hev" by the internet) because – for some reason – the Honeyz' management deemed this a better approach than just sending the group as a duo. The idea of swapping Heavenli for another black woman with similarly curly hair should never have been on the table. Yet, it's hugely telling of the attitude shown towards black artists at the time and a reminder that not everything was better in the '90s. Even more bizarrely, the whole thing was captured for prosperity and shown on CD:UK.
While Mariama stepped in to help promote Love Of A Lifetime, it did subsequently take a little bit of time for the Honeyz to re-group afterwards. With a six-month wait until their next single, they lost some of the momentum from the Wonder No. 8 album, and it disappeared from the chart more quickly than might otherwise have been the case. However, despite the loss of their Def Jam deal, there was still a lot worth salvaging here and make no mistake, the Honeyz weren't going down without a fight.
---