Released: 18th April 1994
Writers: Wayne Cohen / Sheppard Solomon
Peak position: #8
Chart run: 12-11-9-8-10-16-23-34-45-60
---
Eternal's third single, Just A Step From Heaven, firmly established them as a quality R&B act and tightened their grip on the UK charts.
It's barely possible to pinpoint one precise moment during the Always & Forever campaign when everything fell into place for Eternal to be recognised as having serious long-term potential. However, Just A Step From Heaven represents an important milestone as a follow-up to Save Our Love. Though it reached the top 10, the previous single was not what they'd wanted to release, feeling the slightly poppier sound compromised their identity as an R&B group. Furthermore, while Always & Forever had achieved a new peak of #9, it was now languishing outside the top 75. Although nobody had written Eternal off, there was still a degree to which they were possibly only going to be as big as their last hit. But not for much longer.
Just A Step From Heaven was remixed from the album version (elements of which can be briefly heard in the music video), adding some neat tricks – like an intro that bounces from speaker to speaker – to give the song an achingly cool new jack swing vibe. The booming production is accompanied by a backing track with twinkling melodies, record scratches, and subtle riffs. Many of those elements were present in the original version of Just A Step From Heaven. Still, the radio mix polishes them into a slicker track with a substantial presence befitting of a group enjoying top 20 success in America with Stay around the same time.
The group dynamic – with Easther Bennett taking lead vocals – had already been comfortably established by this stage. Once again, there are barely enough superlatives to do her justice because Just A Step From Heaven has so many shades to its delivery. There's such contrast between the sweet, soulful earnestness of the first verse: "Tell me that we still belong, oh, tell me that the will is still alive, there must be another chance…for us…tonight", to the sheer power of the second: "So don't let troubles BRING YOU DOWN, believe in the foundation…of our love, can't you see my faith in YO-O-O-OU is FOREVE-E-E-ER and MO-O-O-ORE…", yet the transitions are effortless and controlled. In truth, there's not an awful lot for the rest of Eternal to do here, as their contributions – though buoyant – are infrequent and less prominent. However, Easther Bennett doesn't indulge the opportunity to showboat; every note exists with purpose, giving what is required to the track while exercising enough restraint to leave no doubt that she's capable of more.  
Though Eternal are imperative to the appeal of Just A Step From Heaven, it's also just a well-written song with some visually expressive lyrics ("We can be the lucky ones, and find love, after the storm") and a chorus built on rhythmic hooks that quickly reveal themselves to be deceptively catchy: "Don't let go, 'cos it's just a step from heaven, and the strength of love is on our side, soon you'll find…that our faith will take us higher, 'cos we're just a step, baby just a step from…heaven". The metronomic – enticingly hypnotic – tempo has a punchy pop sensibility laden with attitude but works equally well as a toe-tapping commercial radio staple. Either way, Just A Step From Heaven evokes an enduring sense of familiarity; there's a reasonable argument to be made that, in broad terms, it's the most recognisable of the six singles released from Always & Forever.
The sense that Eternal's fame was rapidly accelerating with this single is reinforced by the music video, which takes everything – visuals, concept, style – up several notches. It's themed as the group holding a rally; their slogan 'Heaven = Love' is splashed across banners behind them at a press conference and as they march the street. A slew of extras (and some creative camera angles) give authenticity to the sequences, as does the set design. In particular, the logo on the podium and behind Eternal – a clenched fist with a heart on the forearm – has been thoughtfully designed so that it could feasibly exist outside of the video.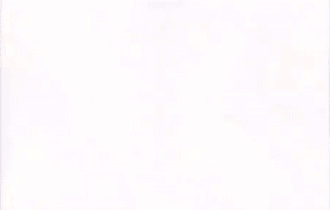 There's more to Just A Step From Heaven than fist-pumping, strutting through the streets wearing sunglasses, and serving looks from behind a chain fence, though. Fully choreographed routines were already part of the group's identity; however, flanked for the first time by a troupe of backing dancers makes a clear statement about Eternal operating on a larger scale. The use of blue and orange filters is also strikingly effective. A similar colour palette was used in Salt-N-Pepa and En Vogue's Whatta Man – also directed by Matthew Rolston – released only a few months earlier, helping Just A Step From Heaven feel credibly on-trend. Everything about the video resonates well in projecting the message that Eternal are a big deal. Which, of course, they were.
Just A Step From Heaven debuted at #12 in the UK, eventually matching the performance of Save Our Love when it climbed to a peak of #8 several weeks later. However, this was a much bigger hit, spending ten weeks in the top 75 overall and ending as the 69th biggest seller of 1994. Most notably, the track gave a significant boost to Always & Forever, which jumped into the top five for the first time, and remained in the top 40 for the best part of a year. Eternal had already made a significant impact, but this is when the album properly crossed over and started to sell.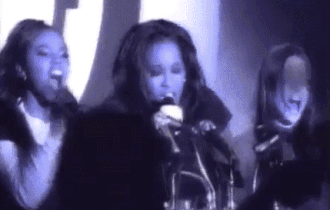 If there was one single from Always & Forever likely to consolidate Eternal's early success in America with Stay, then it was Just A Step From Heaven. The track picked up some critical praise and did make more impact than most they released…but that ultimately translated to a #15 peak on the Bubbling Under Hot R&B Singles. Even though the group didn't entirely abandon their attempts to gain a commercial foothold in America, they sensibly never became preoccupied with trying to replicate Stay at the expense of the UK. Few would disagree that Eternal deserved more international exposure, but the situation (somewhat selfishly) worked out well. With little distraction from other territories, the group maintained a consistent chart presence in the UK between 1993 and 1997, all the while releasing material that compared favourably to that of their American counterparts.
As a third single, Just A Step From Heaven is staggeringly confident and firmly underlined that Eternal knew precisely what they wanted to do. The group would go on to have higher-peaking and better-selling singles, but this one – deservedly – remains a fan favourite.
---