Released: 3rd January 1994
Writers: Scott Cutler / Ann Preven / Eddie Chacon
Peak position: #8
Chart run: 12-8-12-16-26-46-73
---
Despite Eternal taking the charts by storm with their debut single, the follow-up was very much a product of record label contingency just in case things didn't work out. Of course, they didn't need it, but Save Our Love was too good not to release.
As Eternal's profile grew, there's little question that they knew precisely who they were and what sort of music they wanted to make. Stay had been a perfect introduction as a slice of cool, commercial R&B. But that confidence wasn't necessarily shared by the team around them, who opted to include more pop-oriented tracks on the group's debut album, feeling they would be an easier sell. As a result, the label took a massive risk with Always & Forever, releasing it in December 1993 after one single on the basis that if it were a success, it would be a huge one, and if not…well, they could figure that out later. Their strategy paid off to a degree, as the album earned a gold certification in just four weeks, despite peaking no higher than #33. Clearly, there was interest in Eternal, and Save Our Love was picked as the second single in a bid to galvanise that further. However, it is a much poppier track, and as such, the group found themselves saddled with a song they perceived as undermining what they were trying to do.
To a certain extent, that may be the case. However, as much as Eternal (or Kéllé Bryan, at least) weren't huge fans of Save Our Love, this is a phenomenal track that fires on every level and firmly established them as a force to be reckoned with. It is a more exuberant number with a delightfully bouncy hook ("Come on and save our love. Save. Our. Love."), but never once veers remotely close to sounding lightweight or throwaway. The song makes you sit up and pay attention from the moment it opens with ominous bells ringing and Easther Bennett riffing over a: "Save our love…save our love" refrain. Eternal waste no time in making it resoundingly clear that they mean business.
From a production perspective, Save Our Love is absurdly uplifting. The smooth new jack swing vibe is complemented by a playful flute melody and twinkling chimes that are positively steeped in hazy mid-'90s nostalgia. But what turns the track into something extraordinary is Easther Bennett's performance, which is incredible. Not just by pop-R&B standards, but by any measure. Halfway through the second verse, she starts tearing up the song: "Walking in circles, thinking if all we had was gone, OH YEAH; my life would be WORTHLESS, never known EMOTIONS could RUN THIS STRO-O-O-ONG, OH!", delivering shades of Music Box-era Mariah Carey. However, Easther's voice is very much her own; the quality she brings to Save Our Love is world-class and begs the question as to how her phenomenal talent isn't more widely recognised.
Fundamentally, that's the appeal here. It's a classic case of a good song – which this is, regardless of the circumstances surrounding its release – being elevated immeasurably by the artist. The lyrics might portray Eternal as passive, damsels in distress ("Without your love I'm a little child lost in the world"), but they're such a force that it never comes across as such. The middle-eight showcases the group's power as they push Save Our Love harder: "So let's not fall apart, like all those other lovers, I know if we trust, love will leave it up to U-U-US, ooh-OOH". It's as if their formidable presence is now driving the track in whichever direction they want – or need – it to go. The key-change transition feels entirely organic, with Eternal pushing up the bar and giving themselves even more room to flex. Which is precisely what they do.
The final minute of Save Our Love is unreservedly glorious. The chorus: "Say it's not too late, I know there's time enough, help me darling, we got to save our love, save our love" radiates the kind of life-affirming joy that you feel right through your body. It leads to a series of ad-libs and vocal runs that underline Eternal were something very special indeed (in case it wasn't already evident): "Stay! (Stay!) Stay! (Stay!) Stay! (Stay!) Oh yeah, help me darling, we got to save our lo-o-o-o-o-ve; stay close beside me (stay!), 'cos the sky is stormy now (STORMY NO-O-OW!)". Save Our Love could so easily have been oversung, but there's not a note out of place here. The melody remains firmly intact as the group wring everything they can from it; there are hooks for days, and the whole experience is utterly gratifying. The track does everything you could possibly want it to, and much more besides.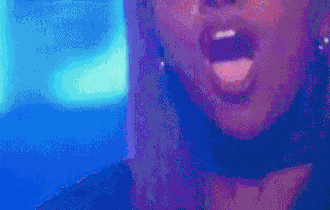 If Eternal were already miffed at releasing Save Our Love, matters weren't helped when they recorded the music video. Having been promised a concept involving them dancing on a stage surrounded by water…that is quite literally what they got, as they're positioned in front of a giant screen, which projects lyrics from the song and footage of them performing. The water looks like it was probably more hassle than it was worth, since all it serves to do is create a shimmering reflection on the floor. There are fleeting moments where it's used effectively, but for the most part, it's rarely in the shot at all on account of being so far below the stage, not to mention the video's fondness for jump cuts every few seconds. With its retrowave colour scheme (fluorescent blues, pinks and purples) and busy editing, this is a suitably functional mid-'90s visual treatment. It perhaps just comes across as one that was going to happen regardless of what song it was accompanying since Save Our Love itself feels almost entirely incidental to everything going on around it.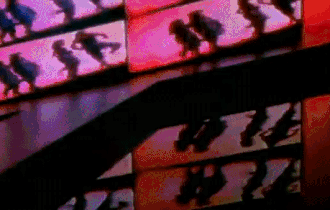 From a commercial perspective, the single landed perfectly, peaking at #8 in the UK, earning Eternal their second top ten hit. Moreover, it had the desired effect on Always & Forever, which ascended to #9 (the album would eventually sell almost 1.2 million copies and reach #2 around a year later). So, in that respect, Save Our Love did everything EMI wanted it to. But it wasn't quite as big a hit as Stay had been, which also vindicated Eternal's stance that this was not the direction they wanted to be pushed in.
And therein lies a bit of a pop dilemma because it's hard not to listen to Save Our Love and begrudge the fact it isn't more widely remembered as a '90s classic because it really is that good – and it's Eternal who make it so. On the other hand, however, any more than the moderate success the song enjoyed may have resulted in the group's sound shifting further beyond their control; and that's barely worth contemplating knowing just what they would be capable of during the next few years.
---