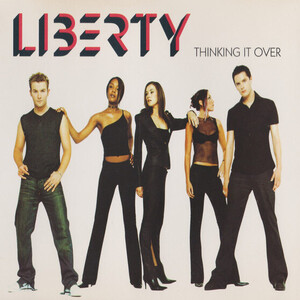 Released: 24th September 2001
Writers: Tony Lundon / Kelli Young / Steve Hart / Mary S. Applegate / Jim Sullivan / Eddie Craig / Pete Devereux
Peak position: #5
Chart run: 5-6-11-19-25-37-49-67
---
While the launch of Hear'Say was a landmark moment for '00s pop music and TV talent shows, so too was the arrival of Liberty, who quickly established that winning doesn't always mean finishing in first place.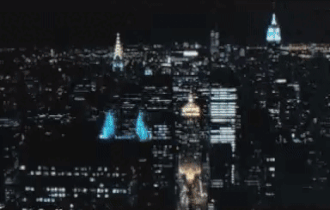 For almost as long as TV talent shows have existed under the notion of seeking to crown a champion, it has been widely accepted – and often expected – that the runner-up spot can sometimes be just as lucrative a route into the music industry. That's not how ITV's Popstars was conceived, though. There was only one prize – and one record deal – on offer as thousands of auditionees competed for a place in a new five-piece pop group (viewers had no say in the matter either; they were responsible only for determining the commercial success of the winners). Ratings peaked in the middle of the series when a sizeable audience of 12.5 million people saw the final ten contestants chosen and subsequently whittled down to create Hear'Say. The rest of the series focused on the recording of their debut single and album.
In hindsight, it might now seem obvious that Kelli Young, Jessica Taylor, Michelle Heaton, Tony Lundon and Kevin Simm would be scooped up to form a rival group, but that wasn't necessarily a given. For all intents and purposes, they were five individuals bound circumstantially by having narrowly missed out on a place in Hear'Say; there was no way of knowing what putting them all together would look or sound like. And initially, nobody even tried. The five stayed in touch after Popstars, but it was only following a television interview several months later that they decided to form Liberty, subsequently signing a high-profile deal with Richard Branson's V2 record label. Even so, their journey to this point was primarily defined by failure, leading the UK press to coin the term 'Flopstars'; despite earning a second chance, the group started on the back foot and had much to prove.
One of Liberty's first challenges was making the case that they had a viable sound. There were concerns that pop-R&B wouldn't have broad mainstream appeal. At the same time, DJs and radio stations would likely dismiss any such material as lacking credibility owing to where the group had come from. The latter, in particular, wasn't an entirely unreasonable concern; Liberty would face a degree of prejudgement from all sides. Not least because there already existed a growing sense of the press turning on Hear'Say, whose second #1 single was portrayed as such a disastrous commercial decline that they were already preparing to release a second studio album in the space of nine months. If the winners of Popstars were already encountering hostility, then Liberty – ostensibly regarded as the 'losers' – needed to tread very carefully.
The strategy with their debut single, Thinking It Over, was smart, in principle. With writing and production credits that included Pete Devereux (one-half of Artful Dodger) alongside Jim Sullivan and Eddie Craig (better known as Wideboys), the track had a strong garage pull that was markedly on-trend. So, to gauge a response grounded in the quality of the music first and foremost, Thinking It Over was distributed as a white label promo with minimal information about the artist – hence the early logo where the group are silhouetted – to gain some exposure ahead of a traditional promotional campaign. The only flaw in that plan is the song being built around a refrain where the group chant: "L to the I to the B to the E to the R to the T-Y", which is immensely catchy – arguably, it's the most memorable part – but doesn't do much for keeping their identity secret.
Despite concerns over how Liberty would be received with Thinking It Over, this is a hugely confident debut single that isn't averse to taking risks. The 45-second intro features a Spanish guitar melody that evokes a hazy sunset vibe; it's eventually joined by a 2-step garage beat, while Kelli and Kevin trade vocal runs ("Oo-o-o-o-o-o-o-ooh-ooh, yeah, yeah, yeah") back-and-forth. The ease with which the 'Flopstars' moniker stuck to Liberty conveniently ignored them, having beaten thousands of Popstars auditionees to reach the final 10; thus, Thinking It Over makes clear in its opening gambit that there is still plenty of talent present here.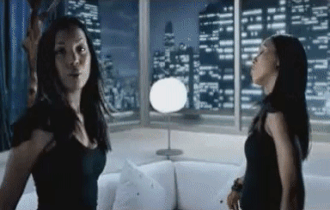 One of the things the group nails from the off is applying the mixed-sex dynamic to their music and using it to tell a story with multiple layers. For example, the first verse has Kelli seeking advice on the intentions of a potential love interest: "There's this guy that's on my mind, he tells me I'm the one and calls me all the time, should I see him, do you think he's right, 'cos he's the one who caught my eye", with Jessica and Michelle delivering a blunt- yet supportive – assessment of the situation in response: "I tell you girl I've heard this all before, he ain't the kind of guy that you've been searching for, look around you there is so much more, 'cos he's the one you should ignore". As Thinking It Over then dips into the pre-chorus, Kevin – accompanied by some subtle harmonies from Tony – pleads his case: "Baby let me tell you how I feel, I know you've heard a lot of things, but I'm for real, I realise I got myself to blame, forget my past I'm not the same". The track underlines every member of the group as having some agency while taking it a step further than many of their peers to create a dialogue within the genders, as well as between them.
There's a believable sexual tension in Thinking It Over, albeit one that's not overplayed to the point of jeopardising the platonic basis upon which Liberty existed in a broader sense. Nonetheless, it's present enough to sell the chorus: "(So why the wait) I ain't mad at you baby (yeah but why the wait), I'm just telling you maybe (ooh so why the wait), I ain't mad at you baby, I'm thinking it over" in a convincing manner. The underlying message here still feels strikingly relevant (perhaps even more so) and proves insightful as the men perceive hesitation from the women as a form of punishment. It's never explicitly stated what the lyrics refer to (although Kevin's pained: "I can't stand the wait" during the outro infers a degree of physical frustration). Still, the subtext is an assumption that if sex isn't forthcoming, then there must be something wrong. Liberty can present both angles of the scenario and – rightly – remain resolute that it's simply ok not to be ready without the need for justification.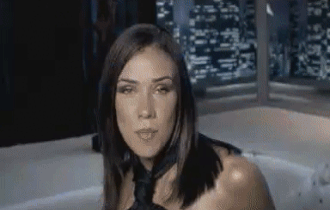 Although the music video for Thinking It Over has a bit of first-single-energy about it, the group had more time than most to refine their image after being in and out of the public eye for six months following Popstars. With the luxury of a little more time to prepare, the group – even at this early stage – have a far more cohesive visual identity than Hear'Say arguably ever managed (not just because they're all dressed in black, though that is certainly a practical choice) and look like they logically belong together. That's probably the most important brief the video needed to deliver. However, the green-screened apartment in which duplicated versions of Liberty fade in and out of continuous sequences across the room is well realised. Despite a modest budget, the cityscape night-time aesthetic is sleek and feels considered in terms of where it aimed to pitch the group.
Upon release, Thinking It Over debuted and peaked at #5 in the UK. It cannot be understated how much of an achievement this represented for Liberty; the 'Flopstars' tag wouldn't disappear immediately, but it suddenly carried much less clout, given that the group now had a top-five single. Furthermore, while Popstars undoubtedly afforded them a level of interest that was fairly unique among pop acts, it also created the potential for unrealistic expectations to be placed on Liberty. However, Thinking It Over disassociated itself far enough from Hear'Say to affirm that they were not trying to do the same thing. In that regard, the track managed to attract a solid fanbase; it sold 138,420 copies and ended 2001 as the 87th biggest seller of the year.
Things were off to a good start for Liberty, and V2 were so buoyed with the response that plans were made to bring the release date of the group's debut album (titled To Those Who Wait at the time) forward by several months. It would've been a bold – and unnecessarily precarious – move to put Liberty into an increasingly busy market ahead of the festive period after just one single. And, perhaps more importantly, they'd also end up in close proximity to Hear'Say's second album; having earned success on their own terms, Liberty didn't need to get dragged into a chart battle. Thus, in some ways, the subsequent distraction did them a favour. Thinking It Over was released with the full knowledge that another group with the same name existed. However, they stuck with it on the – not unreasonable – belief that copyrighting the word 'liberty' wasn't possible. A High Court judge would ultimately determine otherwise several months later, but in the meantime, plans for To Those Who Wait were paused, and attention instead turned to a second single.
Of course, Thinking It Over is not the song that would ultimately define how much Liberty would flip the tables on their TV talent show. Even so, this was the first step towards it and a pivotal one at that because they demonstrated the winners didn't – in fact – take it all. Rarely again would an act with such untapped potential be left in a position where their only option after walking away from a competition was to sign with a rival label. 
---