Released: 19th June 2006
Writers: Jessica Taylor / Jon Douglas / Kelli Young / Kevin Simm / Tony Lundon
Peak position: #47
Chart run: 47
---
After a rocky year on the charts, the release of X was intended to re-launch Liberty X and return them to chart-topping dominance. You can probably guess how this is going to end…
No-one was blind to the fact the group's commercial fortunes had lessened with the release of their second album Being Somebody as they drifted further and further from the sound that they had defined so well on their debut. However, Liberty X's third album – titled X – offered a chance at rejuvenation, and things got off to a good start when Song 4 Lovers reached the top ten and proved to be an unlikely hit for the group; their biggest for several years. It didn't immediately translate to album sales, however, and X peaked at #27 before rapidly disappearing. After one more top ten single (a hastily recorded cover of A Night To Remember for Children In Need), things suddenly went very quiet for Liberty X.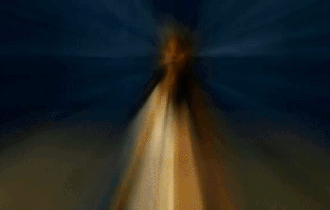 Almost eight months had passed before the group returned with the title track to the X album. It was a curious strategy, for sure; a soft-relaunch with a brand-new single might have worked. But waiting over half a year to essentially just resume the album campaign and re-package it with A Night To Remember tagged on the end smacked of a record label that had run out of ideas and budget, the latter of which became increasingly evident.
X was slightly reworked for the single, although it's not clear why. The album hadn't shifted enough copies to impact the performance of the track and – more importantly – the new edit took away more than it added. The original version contained a superfluous rap feature from Jack Jones that was unnecessary (apart from the brilliant lyric: "But he blew off course, and if you ain't Luke then don't use the force") and sensibly scrapped. But it also featured a slightly harder beat that was fairly pivotal in giving X some real momentum; the kind that evoked all the right memories of their debut album. Alas, rather than amplify it further for the single, it was dropped entirely. Instead, X plumps for a scratchy electro production that is not without charm, but a slightly agonising decision when the fundamental ingredients to realign Liberty X with their core sound were already in place.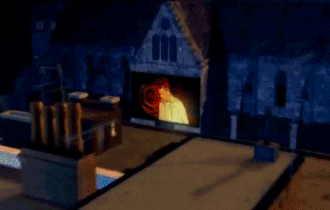 The group were undoubtedly at their best when they were the underdogs, and that's exactly where the track puts them. X takes no prisoners and is cutting in its delivery: "Said we'd disappear, said you'd give us a year before we were gone; but I bet you never thought, we'd be together for so long; so you turn around and look at you now, you like our songs". There's a defiant determination running through the song which ignites a fire under Liberty X as they attempt to re-assert their authority on the charts. This is precisely the energy and focus that had been missing from their more recent singles.
The chorus is equally brilliant; it absolutely goes off and is vaguely reminiscent of Just A Little in the way that it effectively uses emphasis and punctuated phrasing: "EX-traordinary, EX-tra naughty baby, got the necessary flow, whoa whoa whoa; EX-communicated, EX-tra stimulating, just like a rocket, we'll explode". There is so much potential packed into X, and the track still manages to make its point even where the busy production seems to be working against the melody, rather than enhancing it. Self-referential songs are always a bit of a risk, but despite its flaws, X still manages to capture the spirit of Liberty X. That being said, this is of those situations where less would be so much more. And nowhere is that sentiment more accurate than the music video, which is truly a sight to behold. Now on a smaller record label, Liberty X had to make do with more modest budgets; however, the issue here is not that there wasn't much money spent on the video, but the pretence that there was. It's a green screen extravaganza, with the group fighting walking their way through a dystopian city to overthrow a dictator who occasionally appears on giant screens and clasps his hands in an entirely unthreatening manner. Inevitably his reign of terror is ended by Liberty X, who destroy his broadcast tower (there are protestors below, but evidently they're not so much of a consideration).
The limitations of the studio set soon become apparent, because there's nothing for Liberty X to interact with, other than some X-shaped widgets. For a video that purports to depict such a grand concept, it's oddly static. And you can't help but wonder whether Liberty X knew something was amiss because there are times during the video where they look like they're phoning it in. The choreography is worlds away from their earlier slinky, sexy videos and the group look…tired. Perhaps it's just the benefit of hindsight, but there's almost an air of resignation around the whole thing.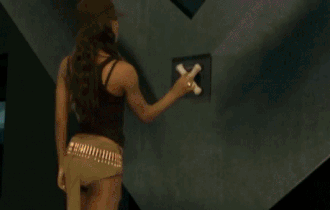 X debuted at #47, spending a solitary week on the chart. And that was it; the following year, Liberty X made a low-key announcement that they had split up. It was perhaps the cruellest of fates to befall a pop act which, just four years earlier, had enjoyed such critical and commercial success. Born of the Popstars phenomenon, the group had evolved to show that in reality TV the real winners don't always come first, something that is still as true today as it was back then. Liberty X deserved much more than to quietly slip away with a single that went almost entirely unnoticed.
Yet, despite being little more than a footnote in their career, X is an underrated track and much better than its legacy suggests. In many ways, it was the most Liberty X-sounding song the group had released since their debut album. But it wasn't enough to turn things around. And even if it had been, there is a sense that it would only have delayed the inevitable.
---