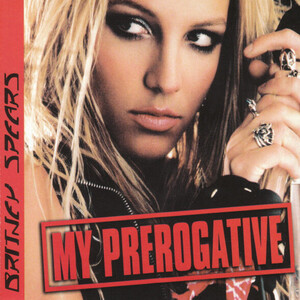 Released: 1st November 2004
Writers: Bobby Brown / Gene Griffin / Edward T. Riley
Peak position: #3
Chart run: 3-7-15-26-35-42-47-43-35-40-47-75
---
Britney Spears had been on the receiving end of intense media commentary for most of her career. But things were starting to change, and in 2004 she finally snapped back with a pointed cover of My Prerogative.
After enjoying a resurgence in popularity with her fourth album, In The Zone, there was reasonable justification for Britney Spears to release a greatest hits collection at this point. However, there is also a sense that the decision was primarily driven by a series of events in the preceding months and a record label that knew they were losing control. When Britney sustained a knee injury while filming a music video for Outrageous, things started to go awry. This ultimately led the single to be cancelled, though it had already charted in some territories. In some respects, she dodged a bullet – the song was written by R. Kelly and intended to lead the Catwoman soundtrack – neither of which are particularly desirable associations. However, promotion of In The Zone was also prematurely curtailed despite the album having plenty of mileage left in it. Not least Breathe On Me, which would surely have been another massive hit had it been released as was rumoured to have been the plan.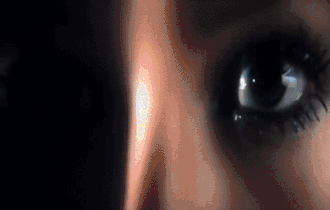 The injury was significant, requiring Britney to undergo arthroscopic knee surgery and several months of rehabilitation after that. But something far more consequential was happening alongside it: a blossoming, whirlwind romance with Kevin Federline. While Britney's recovery was only a temporary hindrance, it became evident that her priorities had shifted. She was besotted and suddenly had very little interest in resuming her duties as a pop star. Thus, Greatest Hits: My Prerogative presented a way around what was happening because the material was good enough to sell itself, and it came at a point of renewed appreciation. Even so, Jive Records were left in a position of having to construct parts of the collection from whatever remaining scraps they had left over. As a case in point, the artwork for this single was recycled from the I Love Rock' N' Roll video several years earlier.
It's not an unreasonable argument that covering My Prerogative was a bit of a cop-out for Britney Spears. She'd taken a much more active writing role on In The Zone than ever before and was, thus, capable of creating her own rebuttal to the furore around her personal life. Yet, the content and forthright tone of My Prerogative could scarcely have been more appropriate for the moment. The song was initially released by Bobby Brown – no stranger to controversy – in 1988, reaching #1 on the Billboard Hot 100 and peaking at #6 in the UK (a remix version also peaked at #17 in 1995). It didn't necessarily silence the persistent scrutiny over his personal life; if anything, it fanned the flames further. However, the track is considered a pivotal moment in new jack swing entering the mainstream and finding commercial success. So, this wasn't just a case of providing a new outlet for the lyrics; My Prerogative also came with a considerable legacy attached, particularly in America.
Of course, Britney Spears had her own legacy, and while the greatest hits was an opportunity to celebrate this, it was also about capitalising on the momentum In The Zone had given her. Thus, Bloodshy & Avant were recruited to produce My Prerogative following their work on Toxic. It had been a winning formula, and the decision to stick with them was unsurprising. As such, they were responsible for all three new songs on Greatest Hits: My Prerogative. One of which – I've Just Begun (Having My Fun) – was even recalled from the In The Zone sessions, having previously only been available on an international bonus CD.
Subsequently, My Prerogative tries to juggle a lot of things at once. And while the song eventually clicks into place, on first impressions, it comes across as a jumbled patchwork of ideas. A harsh, fuzzy electro bassline underpins the bhangra-tinged production; there are dramatic string flourishes and the beat snaps along in an almost cumbersome fashion. Compared to the slick, funky original – where Bobby Brown exhibited a self-confident, freestyle swagger that took a more dismissive tone towards his critics – Britney's version is a formidable, unwieldy beast of a track and far more of an aggressive retaliation. Right from the off, she throws down the gauntlet with a spoken intro: "People can take everything away from you, but they can never take away your truth, but the question is, can you handle mine" that feels like a deliberate provocation.
Throughout My Prerogative, the vocals are wrapped in brittle, robotic distortion that makes Britney – or at least, what is audible of her – sound far more bristly than usual. Moreover, it gives the lyrics a defiant bite: "They say I'm crazy, I really don't care, that's my prerogative; they say I'm nasty, but I don't give a damn, gettin' boys is how I live" as she seeks not to deny the media narrative, but merely emphasise its unimportance in her conduct. This was far from the first time Britney had defied expectations over how she should behave; however, the stakes were much higher now. Past controversies – whether coquettish visuals, speculation around her virginity (which was gross) or a series of headline-grabbing VMA performances were closely managed by her management and record label, if not knowingly played. Their jurisdiction over her personal life was lessening, though, so the entire situation felt more unpredictable and chaotic.
Out of necessity, many aspects of My Prerogative were revised for this version, from the production to the gender-flipped lyrics and even the addition of a thrashing, juddering breakdown before the middle-eight ("Why can't I live my life, without all of the things that people say, oh-oh"). However, the core hook of the track: "Everybody's talkin' all this stuff about me, why don't they just let me live (tell me WHY)…" remains unchanged in the chorus. And while it never quite evokes the same sense of liberation as conveyed by Bobby Brown, the snarled: "…I don't need permission, make my own decisions (OH!), that's my prerogative (that's my prerogative)" is laced with a pent-up frustration that finally has an outlet through which to be expressed. The extent to which the song parallels Britney's life – right down to the ominously foreboding ad-libs ("They say I'm crazy") – is almost disconcertingly accurate. So, regardless of whether a cover version is what people wanted from her, there's no denying that, in principle, My Prerogative was on point and an incredibly smart choice.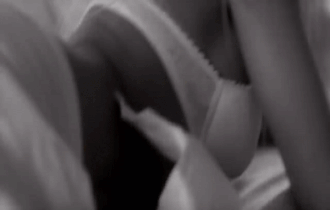 The music video, perhaps more than any other part of this single, captures the extent to which Britney's personal and professional lives collided. It starts with her erratically driving a car through the streets – the screeching tyres a nod to the sound heard at the start of Bobby Brown's version – and crashing over the wall of a mansion into a swimming pool. Partygoers look on as Britney emerges from the water and writhes around on the bonnet of the car before entering the building. After walking through a kitchen (with a teasing moment of sexual tension between her and the maid), she enters a room where a man is smoking a cigar while watching a retro black-and-white projection of Britney on a bed. Until this moment, the video manifests precisely the same bold, outlandish energy that made her such a compelling pop star.
…And then the man is revealed to be Kevin Federline (sigh). Britney grabs a riding crop and dances – in lacy underwear – seductively for him. After a change of clothes, she enters the bedroom and picks up a black dress. Then comes the twist. This isn't just a random party; it's a wedding, and Britney is the bride. She walks down the aisle, marries Kevin Federline and the pair take to a packed dancefloor during the final chorus. There's nothing in the way of choreography, which still wasn't possible. But then – injury or not – it doesn't feel that there would be any regardless because My Prerogative suddenly seems to exist as tabloid-baiting fodder. Particularly since the couple married for real just several days after the video premiered. It's unashamedly – and quite intentionally – hubristic. Whatever critics or fans thought of Britney's relationship with Kevin Federline, no one begrudged her happiness. However, there was a time and a place for her personal life to spill over into the music – if indeed it needed to – and this was resolutely not it. The sole focus of My Prerogative should have been Britney Spears and marking the impressive catalogue of hits she'd amassed. Instead, it all felt a little grubby. And not just because the whole thing – besides the black-and-white bed shots – is shrouded in darkness, which didn't translate well in the days before HD.
From a commercial perspective, there was a clear divide in how My Prerogative landed, which was perhaps influenced by the cultural impact of the original. In the UK, the single came during a busy chart week where new releases from Eminem, Destiny's Child, Christina Aguilera (featuring Missy Elliott) and Usher debuted in the top five. My Prerogative was among them, peaking at #3, which shows just how much clout a new Britney Spears single wielded, even when she was largely absent from the process. However, the song wasn't regarded as such an era-defining milestone of the late-'80s here as it was in America – and as such didn't draw quite so much critical ire – which was undoubtedly a contributing factor of My Prerogative failing to chart on the Billboard Hot 100 at all. Of course, the lack of promotion didn't help, and neither did Bobby Brown's disdain for what Britney Spears had done with the track (though he spoke warmly of the royalties it earned him). All the same, this was still a surprisingly rapid comedown after Toxic and Everytime had reasserted her presence in both airplay and sales terms.
The lead single from a new Britney Spears album – even a greatest hits – failing to chart in America would have made headlines at almost any other time. But My Prerogative was a mere footnote in the media frenzy. All credit to Jive Records, then, for persevering and putting together a really decent compilation package that was near-comprehensive (From The Bottom Of My Broken Heart wasn't included, despite being a top 20 hit in America). It acknowledged every era of Britney's career, even those she was eager to put behind her. And the brilliant Chris Cox Megamix was created, which also helped pull some focus back to the music. The label's efforts paid off; Greatest Hits: My Prerogative was all set to debut atop the UK chart – which would've made it Britney's first #1 – until Eminem brought forward the release of his fourth album, Encore, in a bid to reduce the impact of it leaking onto the internet. Whether waiting a few more days would have made a substantial difference is questionable. Nonetheless, in just two days, Encore sold 122,459 copies – around 7,000 more than Britney Spears – and Greatest Hits: My Prerogative entered at #2, eventually going on to be a million-seller. In America, the album became her first not to debut at #1, instead peaking at #4. However, that's a consistent outcome with similar releases from pop acts on Jive Records, like Backstreet Boys, indicative of an overall trend where studio albums tended to fare better.
To date, My Prerogative remains one of the few Britney Spears singles never to have been performed live (Criminal being the other omission). In part, that's because of what was happening at the time; but also due to the circumstances of the years that followed. It would have been absurd – indeed, cruel – for Britney Spears to sing: "I don't need permission, make my own decisions" while under a conservatorship, and that it was allegedly intended for the cancelled Britney: Domination Las Vegas residency is an odd decision. However, My Prerogative was – and probably always will be – topical where Britney Spears is concerned. Even though they're not her words, the sentiment behind them could not have been truer.
---