Released: 16th August 1999
Re-release: 12th February 2001
Writers: Christian Burns / Mark Barry / Ste McNally / Phil Thornalley
Peak position: #5
Chart run: 37-65
Chart run (2001): 5-13-19-27-39-49-61-67-59-70
Billboard Hot 100 chart run: 99-86-60-52-38-34-28-21-18-18-19-15-18-13-16-15-16-16-17-15-18-17-16-22-24-30-36-37-42-45-49
---
It took two attempts for Back Here to be a hit in the UK. But while they were waiting, BBMak casually conquered the American charts in the meantime.
Amid the carefully coordinated release schedules of the late '90s/early '00s, when singles were strategically timed to maximise their chances of success, Back Here did things a little differently. Released by BBMak – Christian Burns, Stephen McNally and Mark Barry – as their debut in 1999, it was the product of several years spent gigging and trying to attract the attention of a record label before eventually signing with Telstar Records. There was a systematic plan in place: BBMak would launch in the UK, then try their luck in America before focusing on Japan (hitting other territories along the way). However, things immediately went awry when Back Here peaked at #37. Still, unphased by this setback, a follow-up was planned. That is until the song took on a life of its own.
Growing radio support in Japan caught Telstar by surprise. But rather than dig their heels in and focus on the UK, they – smartly – pursued the demand for Back Here. After hurriedly arranging a promotional trip to Asia for BBMak, the song went on to top the chart in Japan, Hong Kong, Malaysia, Singapore, and Thailand. Their debut album, Sooner Or Later, was also released shortly thereafter. The enthusiastic response caught the eye of Hollywood Records, who spied a potential gap in the American charts and promptly signed BBMak. There were elements of the group – namely, their boyband looks and melodic hooks – that could appeal to a teen audience (a support slot on Britney Spears's Oops!…I Did It Again Tour certainly helped). However, they also wrote their own material and played instruments; that pitched BBMak as something a little different within the pop sphere, though it was never marketed in a way to be disparaging of their peers.
To ensure the group was primed to capitalise on this exposure, Rob Cavallo – notable for working with Green Day and Goo Goo Dolls – was brought in to help revamp Sooner Or Later. Several new tracks were recorded, and some existing ones were remixed. The intention was not to alter BBMak's sound but to take the foundation of what they had already created – including Back Here – and build it further to showcase their talent. There's little doubt that Rob Cavallo's involvement boosted the group's credibility (to those who cared about such things), but BBMak's core appeal lay in their ear for catchy, radio-friendly songs. And they already had those in abundance, as evidenced by Back Here.
The track is laden with angsty, Dawson's Creek-esque melodrama: "Baby, set me free, from this misery, I can't take it no more; since you ran away, nothing's been the same, don't know what I'm livin' for" of the sort that would comfortably fit as incidental music in a teen movie. Yet, it's juxtaposed against an altogether cheerier production. The toe-tapping beat, pounding drum fills, and stirring guitar riffs are inherently warm, while BBMak deliver an immensely likeable performance that is as earnest as it is pleasantly soothing (with just the faintest hint of an occasional Americanised twang to their voices). And though the UK's nonplussed reaction to the song doesn't fairly reflect its obvious potential as an airplay hit, Back Here does feel like a more natural fit for the US in that regard.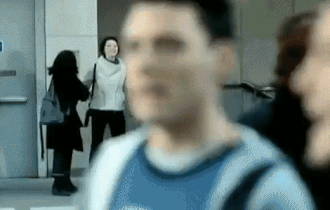 Despite what appears to be a dissonance between the lyrical and instrumental aspects of the track, the chorus is written from a hopeful perspective: "Until you're back here baby, miss you, want you, need you so, until you're back here baby, yeah; there's a feelin' inside, I want you to know, you are the one and I can't…let you go". BBMak's separation from their significant other(s) is presented – perhaps with naïve optimism – as a plea to reunite. Even if their position isn't an entirely sympathetic one ("So I told you lies, even made you cry, baby, I was so wrong"), it's hard not to root for the group as their remorse becomes ever more melancholic: "And I wonder, are you thinkin' of me, 'cos I'm thinkin' of you, and I wonder, are you ever comin' back in my life". Despite the morose sentiment, Back Here stacks rousing harmonies and ad-libs that bring the song to a resoundingly feel-good conclusion.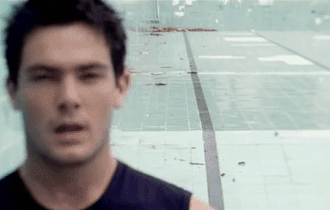 Two music videos ended up being created for this single, although that's not necessarily a direct consequence of the song's false start in the UK and quite possibly would always have been the case. The first – which accompanied the earlier release – was filmed in LA and features BBMak performing Back Here in different locations, such as an empty swimming pool and atop a studio roof overlooking the city (the hazy pink and purple sky is stunning). Some of the sequences are styled as a video diary, of sorts, with time and date stamps, while others are colour filtered to resemble behind-the-scenes footage where the group is relaxing. It's debatable whether any of this is authentically candid; however, there's an effort to show BBMak as a slick, talented pop group (the video ends with them performing acoustically) who are also affable, down-to-earth guys; and that is conveyed effectively. Indeed, considering how Back Here fared in 1999, it might be tempting to assume the original visual treatment was a bit naff, but it's surprisingly functional and looks pretty good.
Among the things that differentiated BBMak from their perceived rivals (*NSYNC and Backstreet Boys, mainly) was being British, a point routinely made in articles about the group and during interviews as they toured America. So, the more widely known second video embraces that angle and shows BBMak busking in London. The idea can be taken as a nod – albeit loosely – to the early days they spent playing outside record label buildings in the hope of being spotted, although it's probably more a case of the stereotype that Britain = London. The group actually hail from Manchester and Liverpool – the latter being where they formed – but that level of nuance was unlikely in this context. BBMak are seen individually throughout the city (well, the centre, at least) where a young woman catches their eye. Eventually, she finds the station where the group are playing to a growing crowd of passers-by and drops her photo into their open guitar case before walking away, looking rather pleased with herself. The video again concludes with an acoustic performance demonstrating BBMak's talent in clear terms.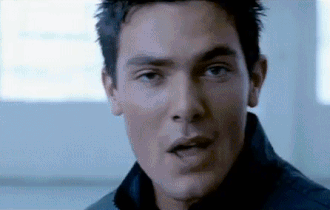 In America, Back Here was initially propelled up the chart by strong sales of a commercially available single. Early on, there was speculation that the track may struggle to gain radio support due to the saturation of boybands already dominating the airwaves. But the fact that BBMak weren't quite like their peers was the calculated risk Hollywood Records took, and it paid off. Back Here found an audience across Adult Contemporary, Mainstream and Pop radio, leading the song to spend almost four months in the top 20 of the Billboard Hot 100, achieving a peak of #13 (it was also the 33rd biggest hit of 2000). Sensibly, every opportunity was taken for the group to seize this moment, and their reworked debut album was released a few months later. It fared well, peaking at #38 and selling around half a million copies.
When the single was reissued in the UK – now technically credited as Back Here 2001 – there was far more interest in BBMak thanks to the extraordinary narrative accompanying them. This time, the song fared much better, reaching #5 and selling 116,070 copies. However, BBMak were now in a position where the success they enjoyed here was undoubtedly meaningful but ultimately far less impactful. It paled in comparison to what they had accomplished in America, and to a certain extent, that's where the group's attention – rightly – remained. There were already differences emerging in how the different labels were managing the campaign because, unlike Hollywood Records, Telstar opted to save Sooner Or Later until after the next single instead.
There's absolutely no doubt that BBMak worked hard for their success. But there is also a sense of Back Here being one of those times where the stars aligned. If the song had been a hit in the UK when it was first released, the group might not have been able to promote so extensively in Asia and then essentially relocate to America for the best part of a year. Sometimes, things have a way of working out and Back Here is one of those songs that was probably always destined to be a hit, regardless of the route it took.
---