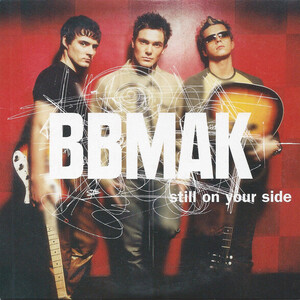 Released: 14th May 2001
Writers: Bridget Benenate / Bob Thiele / Dillon O'Brian / Christian Burns / Mark Barry / Ste McNally
Peak position: #8
Chart run: 8-21-32-56
Billboard Hot 100 chart run: 69-67-64-54-61-58-67-82-92
---
While many British pop acts strived to achieve success in America, BBMak had already achieved that by the time they released their second single, Still On Your Side. Now, they just needed to land another hit in the UK.
The American charts have long been a source of fascination for pop acts, and the '90s/'00s was no different. Many have enjoyed – at the very least – a modicum of success, but even now, few (if any?) achieved it in quite so unconventional and remarkable a way as BBMak did. When they originally released their debut single Back Here during the summer of 1999, it scraped into the top 40 and largely passed by without notice. Nobody was really looking at that end of the chart, and if you did happen to notice the track creep in at #37, you wouldn't have been expecting to see much more of the group. And for a little while, we didn't. The release of Still In Your Side was quietly cancelled; instead, BBMak signed with Hollywood Records and spent the following year growing their profile in America. Consequently, by the time a re-released Back Here peaked at #5 in the UK, the group was in a rather unusual position of trying to extrapolate their success back to this country rather than away from it.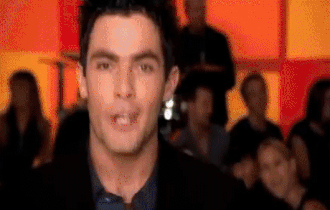 Still On Your Side is a terrific follow-up that amply demonstrates BBMak's debut single was no fluke. The group was smartly pitched; they toured extensively with Britney Spears and *NSYNC, which neatly aligned them to the bubblegum pop demographic. However, they had a rockier sound and played their own instruments, which is precisely where that market was heading. Thus, Still On Your Side was so right for the time and perfectly brought together all of those elements. There was enough boyband appeal about BBMak to tap into that market, but their music was packaged in a way that could credibly appeal to mainstream and adult contemporary radio.
Thematically, Still On Your Side is very much a song about friendship and solidarity, but there's a bittersweet edge to it that signifies the end of an era. It speaks perfectly to a Dawson's Creek-esque audience who were navigating the perils of growing up, leaving school and defining their social identity: "You found a place where you belong, new friends that can do no wrong, that's what you believe; but who is going to be there when you fall, to build up when you're feeling small". Although the track is unashamedly bombastic in its sentiment, it possesses a more organic sound that allows it to remain relatable and grounded.
It wouldn't be unreasonable to say that Still On Your Side is astutely composed in every respect, but among its most significant strengths is the way it shows BBMak's range and versatility without doing it in an eye-rollingly obvious way. Their voices are distinct from one another but with tones that are not wildly different, which creates a real cohesiveness. There's room for subtle harmonies to emerge, and when the trio sing together, it comes across with the scale of an epic, stadium-filling performance. One of the standout moments is the gorgeous falsetto in the pre-chorus: "Who wi-i-i-ll, I wi-i-i-ll…", which is probably the strongest hook in the whole song. It's very much a product of the less-is-more approach because while it could easily be more indulgent, the brevity is what makes it so striking.
Thankfully, that modesty only extends up to a certain point, and Still On Your Side can't resist throwing in a whacking great key-change. It gives BBMak a welcome opportunity to cut loose with some triumphant ad-libs ("Don't you know that I'm still on your si-i-i-ide"") and screeching electric guitar riffs. In many respects, this feels like a victory lap for the group, which, after just two singles, would be premature for almost any other act, but in this case, it is well deserved. The broader context surrounding BBMak's unprecedented rise to fame gives Still On Your Side an aura of assured confidence. Success in the UK may have been desirable, but anything they achieved here now was a bonus.
Two music videos were created for Still On Your Side. And – rather quirkily – the first was filmed in America for the scrapped UK release of the single in 1999, while the second was shot in the UK and premiered in America (though later accompanied the re-release here). The original opens with two of the most stereotypical Italian-American removal men you can imagine; they turn up to what is – apparently – one of the most accident-prone hotspots in the city, bantering with thick New York accents ("Whaddya got gas or somethin'"). As BBMak perform Still On Your Side, they are conveniently on-hand to pull a woman out of the way of a falling wardrobe (hence the removal men), a stray baseball (very on-brand) and oncoming traffic (now, that's just careless). It's a great looking video that is well-suited to the American market and presents the group in an utterly charming way without coming across as sycophantic.
Even though the mix of Still In Your Side used for the first video is a little less punchy than the one released here, it's entirely possible that it would have synced with the newer visuals. However, if there's one thing you can count on to rile pop fans without fail, it's British acts 'pretending to be American', so the second video strategically avoids any such accusations. Indeed, it goes in hard to do precisely the opposite and opens with a montage of shots including the Houses of Parliament, Regent Street and a sign for the London Underground. The extent to which it hammers home the fact that BBMak haven't forgotten where they came from (which is Liverpool, actually) is enough to raise a wry smile. The plot this time revolves around an answering machine message left by the beguiling Mia, who wants to meet as soon as possible. The intended recipient isn't stated, but it's picked up individually by each member of the group who believes it's for them. They race across London in their Minis – just in case it was still unclear that BBMak are most definitely British – to reach her. They all arrive at the same time (we're all cringing for Mia, right?), chuckle over the confusion, and that's that. The narrative makes sense in terms of Still On Your Side, but the subtext here for a UK audience was that group are still on our side, and the video leaves absolutely no room for any doubt about this whatsoever.
So, with BBMak essentially working backwards, by the time this single charted in the UK, it had already been a hit in America. The track reached #54 on the Billboard Hot 100 and propelled the group's debut album Sooner Or Later to an impressive peak of #38. It was also helped along in no small part due to BBMak supporting both Britney Spears and *NSYNC on their respective tours around this time. Again, this speaks volumes of the unprecedented route that the group had taken; for all intents and purposes, they were a homegrown talent on American soil. It was their biggest market by a considerable margin.
Meanwhile, back in the UK, Still On Your Side peaked at #8, becoming BBMak's second top ten hit. It wasn't a disaster by any means, but you have to wonder whether, behind-the-scenes, Telstar were slightly miffed at what could be perceived as a stubbornly modest reception to the group here. If they weren't at this point, they certainly had good reason to feel that way a few weeks later when Sooner Or Later was released and peaked at #16, spending just three weeks in the top 75.
In almost any other circumstance, it might have been worth persevering with the album campaign. But with such trivial returns for BBMak in the UK, quite understandably, they skipped a third single here and shifted their focus back to America for the release of Ghost Of You and Me. Nonetheless, Still On Your Side remains a great slice of early '00s pop-rock and is notable in the unique perspective that it provides for a UK audience. It was unusual for us to be on the receiving end of such aggressive localisation, and it just goes to show that exporting music from America could be equally as challenging as exporting it from the UK.
---