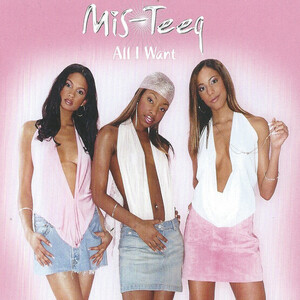 Released: 11th June 2001
Writers: David Brant / Alan Glass / Maryanne Morgan
Peak position: #2
Chart run: 2-4-7-10-17-22-26-28-40-53-71-68
---
Mis-Teeq might have had a top ten hit under their belt, but there was still no real precedent for a girl group to enjoy sustained success on the early-'00s UK garage scene. However, that was about to change with All I Want.
While this was – in essence – Mis-Teeq's second single, it was also the first they released as a trio and thus represented something of a fresh start for the group after Zena McNally left during the promotion of Why? Though the song found success as a very credible garage hit, it started life as a sultry R&B number that almost sent Mis-Teeq down an entirely different path altogether until a well-timed remix changed their trajectory. All I Want shares a similar background, but the intention was much clearer this time. Ceri Evans – better known as Sunship – completely reworked the track from a production perspective so that the radio edit felt like the 'proper' version rather than a remix. Mis-Teeq were nothing if not resourceful, and unused elements were included in the Ignorants Remix, which gives a pretty good idea about how All I Want could otherwise have sounded.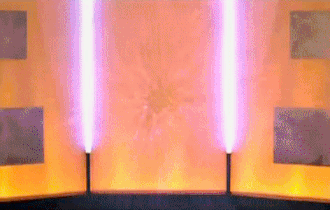 Instead, it was turned into a speed-garage song that was immediately associable with Sunship. He'd remixed and produced for some high-profile acts in the early-'00s, including Artful Dodger, Craig David, Sweet Female Attitude and even Texas (if you've ever wanted a garage mix of In Demand, then you won't be disappointed), so his style was certainly familiar to people, if not his name. All I Want is, thus, full of jaunty beats that scratch and reverberate unpredictably, while the chorus: "All I want, is to be with you, but I just got to live, live my own life too; all I need to know, (need to know that) that the world is mine, I snap my fingers (fingers), and everything is fine, that's all", is neatly punctuated by an accompanying steel drum.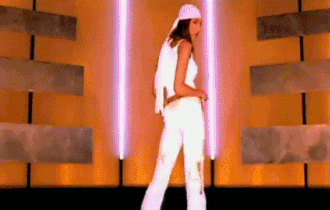 As much as Sunship is pivotal in giving All I Want an identity, it's Mis-Teeq themselves who turn the song into something truly unique. And that's largely thanks to Alesha Dixon, who emerges front and centre during the intro to rap her way through the track: "M with the I with the S-T double-E Q. All I want is to be with you. Mis-Teeq with the one Sunship". She drives All I Want forward with interjections that deliver energy and urgency ("Firing it up and away we go"). Some of her most iconic phrases are featured here ("ENTER!"), but the pièce de résistance – and the moment Alesha Dixon ensured no one would mistake her for a gimmick (as if!) – is the rapped verse: "It's a UK thing, style that we bring, go underground let the journey begin, we're the Mis-Teeq, we're in chorus we sing, quick off the mark, ring a-ding-ding DING! In a mix with a bag of tricks, feel the vibe with the one Sunship (boom!), move to the beat, it's about music, roll through these tracks with our fresh tactics". This is Mis-Teeq playing to their strengths and – in the space of 15 seconds – presenting something to the mainstream that feels genuinely fresh and exciting.
It's also worth pointing out that Sabrina Washington does a great job holding All I Want together so that the remainder of the song doesn't merely become a means to an end. And it's not just the killer: "Ah-AH, ah-AH, ah-AH, ah-AH, ah-AH, ah-AH, ah-AH, ah-AH" hook that threads throughout. In addition, her voice has an inherently likeable quality that remains sincere and engaging even where it's sometimes clipped to match the tempo of the beat. Indeed, the sheer velocity with which All I Want plays out is almost to its detriment in places because some of the quirkier lyrics ("Sitting looking in the mirror, like Alice through the looking glass, life's a never ending journey, be careful not to go too fast") don't quite get the chance to resonate fully. However, that's hardly surprising given how much is squeezed into three-and-a-half relentless, dizzying minutes.
Like many of Mis-Teeq's singles, the music video puts its own spin on the song, using the Sunship Radio Edit, for the most part, but mixing in new or alternative components. It opens with Su-Elise trying on clothes in a mirror and asking for Sabrina and Alesha's opinions. Their response – for some reason – is to cackle at her, though their mirth soon turns to surprise when she disappears through the mirror, and they quickly follow. The group appear inside an orange and black-coloured room with some backing dancers where they perform the song. The start of All I Want features an additional rap section where each member of Mis-Teeq is introduced. Of course, it's entirely possible this was just added so that by saying her name, Su-Elise had something to do. But in the context of the single establishing a status quo for the trio moving forward, it seems odd that it was ever cut from the radio edit in the first place, and has never been reinstated, either.
A more significant deviation comes after Alesha's rap, when the aesthetic switches to cool blues and purples while All I Want transitions into the alternative chorus from the Ignorants Remix: "I want it all, a car and fancy crib, I want it all, 'cos honey that's the way it is, I want it all, credit cards and expensive things, I want it all, 'cos it's my prerogative…". There's no denying it shows Mis-Teeq could – and soon would – turn their hand to R&B with impressive versatility. However, the interlude also underlines how easily they could have been perceived as coming across a bit pseudo-Destiny's Child, and that garage was a much better angle for All I Want to assert some individuality. After a record-scratching cut back into the Sunship Radio Edit, the video ends with Su-Elise gazing into the mirror and musing that it was all a weird daydream. The intention of these segments was presumably not to raise questions about the group dynamic, though this time, she's barely acknowledged by Alesha and Sabrina, who are deep in conversation…
Some songs just sound like hits. All I Want is so distinctive and well-realised that it couldn't exist as anything else and was – deservedly – a massive success for Mis-Teeq. The track peaked at #2 in the UK, elevating the group's presence as one of the most visible commercial garage acts of the time. It sold 174,510 copies in total and, for a time, was their biggest single until digital sales and streams pushed Scandalous into first place (both songs being entirely deserving of such status). The track positioned Mis-Teeq as a group with credible appeal but who could also be marketed in the same way – and to the same audience – as any other girl group. That's no mean feat, yet they made it look effortless.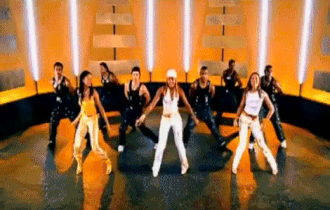 Though All I Want is a terrific track in its own right, in hindsight, it's also one whose appeal is grounded in representing the very essence of Mis-Teeq. It showed what they were all about and – quite rightly – became one of the benchmarks against which their future material would be measured.
---