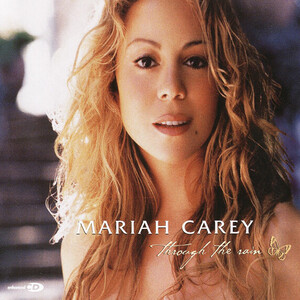 Released: 18th November 2002
Writers: Mariah Carey / Lionel Cole
Peak position: #8
Chart run: 8-21-28-36-45-42-44-58
Billboard Hot 100 chart run: 84-83-83-81-86-95-X-X-84-93-94
---
Through The Rain ticked all the boxes as a reliable triumph-over-adversity power ballad from Mariah Carey. But following her annus horribilis, this one felt more important than ever.
In the aftermath of Glitter, Virgin Records did something that – even now – is astounding. They cut Mariah Carey loose from her record contract to the tune of $28 million without so much as a second chance. The lucrative five-album deal, worth $100 million, was supposed to be a fresh start away from Columbia Records and her ex-husband Tommy Mottola. But Glitter underperformed, which coincided with Mariah Carey suffering an emotional and physical breakdown. The discourse around mental health in the early '00s was about as sensitive and tactful as you'd imagine, so Virgin Records decided the best – albeit costly – course of action was to part ways.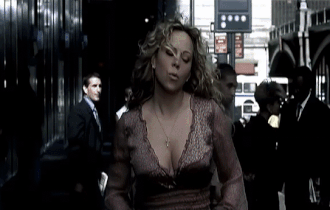 After taking some time out, Mariah Carey signed a deal with Island Def Jam where she could release music on her own label, MonarC Entertainment, and started work on new material. Although some critics were eager to point out this was a step down from the bidding war that previously ensued, if there was one takeaway from Glitter, it's that things needed to come down a notch and shift focus back onto the music. Thus, the Charmbracelet album sought to do just that. The approach was to go back to basics, although the term can only ever be used loosely where Mariah Carey is concerned. Hence, the project still included a myriad of producers and features; however, the intention was to create an R&B/soul record that didn't betray the artist she was while also attempting to reach out to an audience of her earlier material who had perhaps felt left behind. And the obvious approach was to open the album campaign with a big old power ballad.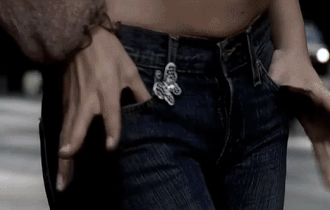 Rather than try to sweep the events of 2001 aside, Through The Rain took back control of the narrative by offering a moment of humility. Rather than leave it in the media's hands to gloat about how fallible Mariah Carey was, here she was calling their bluff and directly acknowledging the struggles she'd faced. Rather than being written as a confessional, Through The Rain is composed with enough space for the audience to live their own context through the song. Nonetheless, if taken as a parallel with Mariah Carey's own journey, then the track offers a glimpse at just how bleak things were: "When you keep crying out to be saved, but nobody comes, and you feel so far away, that you just can't find your way home". Forget back to basics; compared to Loverboy, this is a nuclear reset as far as lead singles go.
There is a striking softness in the gentle piano melody, the music box synths and the exquisitely visual lyricism: "And when the wind blows, as shadows grow close, don't be afraid, there's nothing you can't face". However, Through The Rain isn't a song about being down. In the true spirit of diva anthems, this is about Mariah Carey getting back on her feet and defiantly re-affirming that she isn't going anywhere, no matter the tone of the commentary. And what better way to make her case than with a soaring key-change. It's always a case of when it's coming – not if – so, when the moment arrives after three and a half minutes: "And should they tell you, you'll never pull through, don't hesitate, stand tall and SA-A-A-A-AY, Y-E-E-E-E-E-E-EAH-YEAH-EAH-YEAH-EAH…", it does hit that little bit harder as though the clouds are parting and everything is back where it belongs.
Things were not quite the same, though. If there's one area where Through The Rain – and indeed Charmbracelet as a whole – divides opinion, it's the vocals. For the most part, Mariah Carey utilises her lower register and a lot of the song is simultaneously sung and huskily whispered. Once you notice it, it can become quite distracting. This was a risk, and it did open Through The Rain to unflattering comparisons. Self-assertive power balladry was still Mariah Carey's trademark, so to do it in a way that highlighted the stark difference in her voice – even if some of it was intentional – did perhaps lessen the impact. There are fans of the whisper vocals, though, and it's not as if the song is entirely devoid of some big, belting notes. The final chorus: "I can make it through the rain, I can stand up once again, on my own and I know, that I'm strong enough to mend; and every time I feel afraid, I hold tighter to my faith, and I live one more day, and I'll make it through the rain" is delivered with impassioned clarity and a stirringly climactic sense of triumph. Mariah Carey might have been treading a familiar path, but the critical difference this time is that there was no subtext. The inspiration for the song had played out for everyone to see, and as such, she's able to wring emotion from every word.
Continuing with the theme of Through The Rain as an endeavour to dial down the diva and present Mariah Carey as a relatable personality, the music video delves into her backstory. It tells the tale of a young woman – played by The Sopranos' Jamie Lynn Sigler – disowned by her family for being in an interracial relationship. After arguing with her mother, resulting in her charm bracelet (always on brand) being broken, the woman flees to her boyfriend, and we see them leave to make a life together. The visuals later cut to Mariah Carey performing in a church decorated in sunflowers (the song Sunflowers for Alfred Roy was included on Charmbracelet as a tribute to her father, who died while the album was being recorded). She looks over lovingly at an older couple in the pews and caresses the charm bracelet on her wrist, revealing that the characters in the video were her parents all along. Admittedly, there is a bit of artistic licence employed here since, in real life, they divorced when Mariah Carey was young, and she's described her relationship with her mother as 'complicated'. All the same, the sentiment clearly comes from a genuine place, particularly given the backdrop to this single.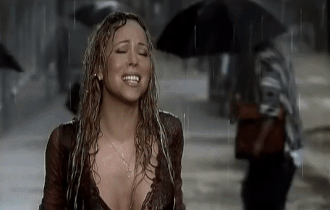 Of course, it couldn't be a power ballad called Through The Rain without some actual rain in the video. Thus, Mariah Carey duly wanders around New York during a torrential downpour. It's a rite of passage for any pop star, but here it staunchly underlines that we're seeing her in a far more exposed (not literally) and vulnerable light. It may sound a bit heavy-handed, but the concept fits perfectly with the song and helps to establish this as a means of taking Mariah Carey back to her roots in every respect.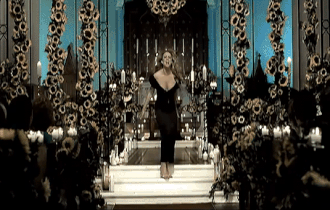 Through The Rain peaked at #8 in the UK, marking her biggest hit since she topped the chart with Westlife in 2000. However, in America, it reached #81 on the Billboard Hot 100, becoming her worst-performing lead single. Yet, this sort of unfiltered view of where Mariah Carey now sat within the chart landscape was crucial in planning where to go next. Thus, although Through The Rain may have been far less visible a hit than she was used to, it was arguably more valuable than one which found itself thrust towards the summit of the chart and obtained an artificially inflated peak after being strategically discounted to 49 cents (a tactic that became increasingly common). What this single achieved – modest though it was – came entirely of its own merit.
Commercially, Charmbracelet was perhaps seen as something of a disappointment. Certainly, it was not an immediate return to chart-topping form. Quite the opposite, in fact. However, it sits with Through The Rain as something of a transitional moment, which is okay because that's probably just what Mariah Carey needed at this point. The album's success varied quite widely; in the UK, it reached #52, while in America, it peaked at #3, with almost every other territory falling somewhere in-between. Despite such a variance in the reception to Charmbracelet, the back-to-basics approach paid off because when all was said and done, it quietly crept past Glitter's overall sales total.
The comeback had started, and Mariah Carey was ready to celebrate her emancipation…
---