Released: 13th August 2001
Writers: Richard Stannard / Julian Gallagher / Ash Howes / Martin Harrington / Richard Breen / Jason Brown / Sean Conlon
Peak position: #1
Chart run: 1-1-2-5-9-17-21-26-33-47-65-75
---
Let's Dance – in the context of Five's career – is a fascinating track. It's a snapshot of a group at the height of their success while simultaneously verging on the point of implosion.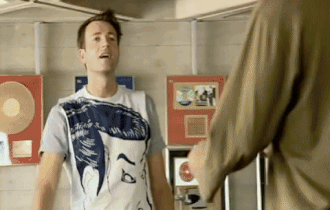 After rounding off their previous album campaign with a second #1 single – a cover of We Will Rock You featuring Queen – something rather odd happened to Five's career. From a UK perspective, they were bigger than ever; their commercial success was equalled with critical recognition. The group had attained a degree of credibility that was not easy to achieve and even won the first-ever BRIT Award for British Pop Act, beating out Steps, S Club 7, Geri Halliwell, Martine McCutcheon(!) and Ann Lee(!?). Yet, at the same time, their international profile in America was diminishing. The Invincible album wasn't released there until mid-2000 and peaked at #108 on the Billboard 200 (their debut reached #27 by comparison). There were plans for the group to hit the States and release a new single – Don't Fight It Baby – in support of the album. But before that could happen, they were dropped by their label in the US.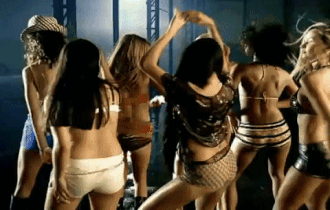 In response, Five started work on the follow-up to Invincible; and there's a real sense that they were now able to double down on the material they created without needing to compromise. The success of When The Lights Go Out in America had never quite aligned with the UK, where it was one of their lowest selling singles. But with that now out of the equation, Kingsize felt – quite appropriately – like a bigger, bolder version of the identity they had forged here, concentrated down with more intensity. And Let's Dance was the perfect manifestation of that. Not everything went smoothly in the build-up to its release, though. Shortly after promotion commenced, the group was informed that Sean Conlon was unwell and they'd be continuing as a four-piece for the time being. So prolonged was his absence that parts of the song were re-recorded to replace his vocals.
If alarm bells were ringing behind the scenes (and they really should have been), you wouldn't know it. Instead, Let's Dance oozes self-assurance, starting with a 15-second soft intro that features a throbbing bassline and cheering revellers. Gradually, a now-distinctive refrain starts to become audible before the track explodes into a heavily vocodered hook: "If you wanna dance, this is our chance, if you wanna dance, let's take our chance" and runs straight into a rap verse. Of course, this is precisely what you want from a lead single; it's immediately evident that the song doesn't belong to Invincible, yet it retains enough of the Five formula to move in line with what you'd roughly expect as a logical evolution.
And initially, it appears that's precisely what we're getting. Abs and J approach the verses with their trademark brand of bombastic swagger: "Check it down, droppin' verbal bombs on the beat, hopin' that you people think this sound is unique; 'cos I like to party, you like to party, come on everybody, gotta get it started", which is well-paced and never risks outstaying its welcome. But as the track moves into the pre-chorus: "Music is my life 'cos my life is music, the beat of the drum in your heart", things start to feel different. That section of Let's Dance is loosely based on Thee Madkatt Courtship (aka Felix da Housecat)'s My Life Muzic– although not quite enough to warrant a writing or sample credit – and introduces an element of swirling electronica that continues to build.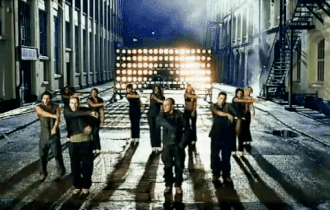 It's most evident in the vocals, which are deliberately and consistently distorted. At times it's pronounced, and Five's voices descend into robotic groans. But even when they're just singing, it's as if through a subtle digitised filter. It's when Let's Dance fully indulges in the production that it excels as something special. The chorus has great energy: "Let's dance (like you mean it, can't you feel it, don't you know), let's dance ('cos you need it, better believe it, here we go)…" and is further elevated with a swathe of autotuned ad-libs ("I wanna da-a-ance"). But it's the middle-eight, with a reprise of the: "If you wanna dance, this is our chance, if you wanna dance, let's take our chance" hook that suddenly transports the song to a different place entirely and wouldn't sound remotely out of place in a dreamy, chilled Ibiza dance track.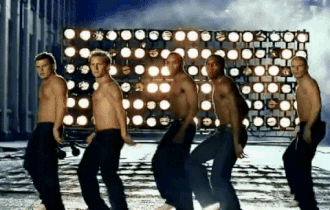 In hindsight, Let's Dance probably doesn't get enough credit for what it was doing. That's not to say the track wasn't successful, but it's aged incredibly well. At the time, there were clear influences drawn from the growing presence of commercial dance music in the charts; however, it's not a million miles from something that could still feasibly exist today. Indeed, there's almost a case to be made that Let's Dance leans too heavily on existing Five tropes. It's entirely understandable given the context in which it was released; the rules of pop music were still relatively strict in terms of how acts were pigeon-holed. However, you just have to wonder just what type of track this could have been had it been able to go all-out electronica as it so frequently threatens to do.
The music video for Let's Dance is somewhat divisive, but on balance, the mockumentary concept is pretty smart. The group – minus Sean – portrays a film crew attempting to document the creation of the visuals. As Five meet with their record label at HQ to discuss ideas, the video itself becomes a representation of their suggestions. It's presented almost as an extended cutaway gag that cycles through various boyband clichés. Undoubtedly some people will find the constant interruptions to the song annoying, but when it works, Let's Dance offers a glimpse at the inner machinations of record labels and the logic that dictates their actions. It might have been presented as a light-hearted parody, but some observations are close to the mark. For example, when the group pitch choreography where women are dancing on them, it's quickly dismissed because 'remember, we don't really want to be alienating our female fans'.
The video directly acknowledges that Five were a man down as only they could; by featuring a life-size cardboard cut-out of Sean in some of the sequences. In hindsight, this seems a bit mean, given the truth was he had actually quit feeling overwhelmed by the immense pressure of being in the group at such a young age. So, while the joke was that he was the quiet, shy one – hence the cardboard cut-out – it wasn't the most sensitive way of handling the situation. Alas, Five didn't know anything other than the line they'd been fed: Sean had glandular fever and would re-join them when he was feeling better. The end result is what feels – for better or for worse – more like a pitch for a music video than the finished product. Taking a step back, there's a faint irony in that by going through so many ideas and rejecting each one within the narrative, it's not entirely clear which – if any – represents Five's identity. Nevertheless, using such a high-profile platform to essentially pick apart the very world in which the group existed and chopping up their comeback single around an extended skit was a bold move. And that alone felt like a statement of what Five intended to do this time around.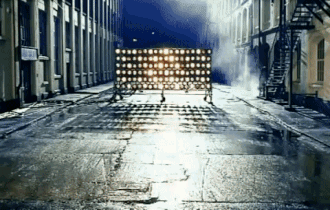 In many respects, the commercial performance of Let's Dance was the least interesting aspect of what happened next. It duly became Five's third #1 hit (their only one to spend a fortnight atop the chart, at that) and remains their fourth-biggest seller overall. The Kingsize album was released three weeks later and debuted at #3; so, in all, this was very much business as usual for the group. But as they promoted Let's Dance and Kingsize, Sean's absence continued, and Scott also took time out following the birth of his son. Perfectly reasonable, you might think, but something as rational as paternity leave was not the done thing in the '90s/'00s, and it all added to the sense that Five were – quite literally – falling apart before our eyes. And less than a month after the release of Kingsize, so it came to pass. The group announced on MTV Select that they were splitting up there and then. No messing around; no attempt to string things out for the sake of the album. It was all over. Another single would accompany the obligatory greatest hits compilation, of course, but for all intents and purposes, the group were done.
During the '90s and '00s, many pop acts fell by the wayside. However, none came to an end quite like Five, who went from kickstarting a new era to announcing their split in the space of two months. Thus, Let's Dance feels like the touchpaper that lit the fuse. It's the sound of a pressure cooker so brimming with ideas that it had almost become too big to contain. The only surprising thing about the subsequent meltdown was not that it happened, but how quickly.
---