Released: 4th August 1997
Writers: Robyn / Denniz PoP / Max Martin / Herbie Crichlow
Peak position: #26
Chart run: 26-43-71
Billboard Hot 100 chart run: 36-25-23-20-15-12-9-9-8-7-7-8-10-9-13-16-19-20-23-25-29-30-35-34-38-36-43-48
---
Sometimes in pop music comes a song so impactful that we are fully aware something special is happening before our eyes. On other occasions, that value can only be truly appraised and appreciated with the benefit of hindsight. Do You Know (What It Takes) is one such instance; a reasonably big hit when it was released, but in actuality, a moment of revolution for pop music that would help define the remainder of the '90s and far beyond.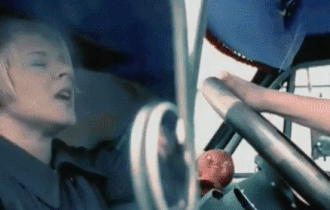 Although Do You Know (What It Takes) was an early single for Robyn, it appeared in different territories – some more than once – at different times. Early pressings of the track featured the title without brackets, which doesn't look right at all. However, the (correct) version we know now was released in Sweden as Robyn's third single, in the UK as her second, and in America as her debut. Regardless of when it arrived, this was a seminal moment for pop music. Although, as is often the case, it isn't necessarily remembered as such, particularly in the UK. Nonetheless, with Do You Know (What It Takes), Robyn scored Max Martin his first top ten hit in America as part of Cheiron Studios.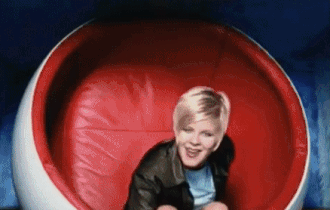 Yet, even taking the commercial impact of this track out of the equation, it really does feel like the start of something new. Which is to say, more specifically, it interpolates different elements of existing chart trends and works them into something with its own identity. That's not always how Cheiron worked; they soon developed a recognisable template of their own. However, in Do You Know (What It Takes), you can really hear how they built up to that point. There's a raspy soulfulness to the: "A-a-always be arou-ou-ound" hook, the throbbing synth jabs feel like they've been intricately extracted from the electro-'80s, while the beat has a punchy R&B mid-tempo lilt. The individual strands are utilised judiciously, making it impossible to pin the track to any one in particular. Instead, they're bound together with naggingly catchy pop hooks: "Do you know what it takes to love me? Do you know what it takes to do me right? Do you know what it takes to love me? Baby, baby", which – rightly – become the source of Do You Know (What It Takes)'s identity.
This song and Show Me Love are often retrospectively viewed through the lens of what came next for Cheiron Studios, and there are certain parts of the vocal arrangement here that create ripples of familiarity. There's a distinctive run into the second chorus that fades into the mix: "I've just got to be sure that you always will be arou-ow-ow-nd, yeah". Similarly, the middle-eight – which in itself has those trademark ominous synths – contains a stylistic riff: "Don't waste my time with your lies, yeah bay-bay, I gotta kno-OW" that is unmistakable of the tics which increasingly punctuated Britney Spears's material as her relationship with Cheiron flourished. Even at this early stage, it's evident that the studio wasn't just helping write terrific pop songs; they were trying to create stars.
Of course, while Cheiron's influence is all over Do You Know (What It Takes), so too is Robyn's. One thing that has always differentiated her work with them from that of the bubblegum pop princesses who followed in her wake was the consideration she brought to her material. The track examines her position from different perspectives: "A never satisfied girl's what they call me, but I just can't keep goin' on living lies" and hints at a young woman grappling with anxiety and mistrust: "There's so much I can give, but it's buried so deep, I've just got to be sure that you always will be around". Do You Know (What It Takes) presents a nuanced, entirely relatable approach to love, firmly establishing that it is to be on Robyn's terms and not simply at any cost. Compromise was not an option, and that mentality hasn't steered her far wrong in the years since.
Two music videos were created for Do You Know (What It Takes), and in many ways, they epitomise the two routes in which teen pop stars were marketed in the '90s. The first utilises some impressive camera trickery in what appears to be a relatively simple video-within-a-video setup. The twist is that Robyn is on-screen simultaneously as director and performer, and there are further shots where she's sitting on a sofa filming herself singing the song to the camera. It's seamlessly put together and yet feels quite unassuming. The video doesn't make a point of drawing attention to itself in terms of the way it's been constructed. Indeed, the most eye-catching element is Robyn's wardrobe, which features several outfits that most definitely belong to the '90s. And even by that measure, the plasticky turquoise-pink jacket and trouser combo is quite something, isn't it? There are also some obligatory shots of topless men wandering around for no significant purpose other than looking nice (as good a reason as any). But, overall, it's a cutesy – or as close as Robyn was ever going to get – and assured effort.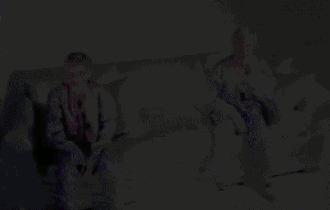 The international video for Do You Know (What It Takes), which presumably was better known yet isn't widely referenced, adopts a slightly different stance. This time she's seen driving in a van and stops in the middle of an intersection – much to the chagrin of the drivers around her – before pulling out a microphone stand and performing atop her vehicle. Usually, in this kind of sequence, you would expect Robyn to win over the crowd and for the majority to end up cheering along, but that's never really the case here. A few seem to be having a great time, but most continue to look utterly perplexed (or downright angry) at the disruption while she just stands there in the zone, doing her thing. Or swivelling on an egg chair in the back of a van because, well, it was the '90s. While Robyn has taken command of her musical and visual identity in the years since her debut album, this video feels like an accurate snapshot of her younger self as a headstrong personality who was not afraid to flout the rules.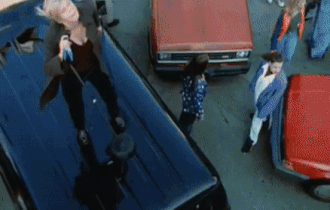 When Do You Know What It Takes (sans brackets) was first released in the UK at the end of 1996, it reached #83. However, the track went on to become a huge hit (it's incredible what adding some brackets to a song title can do) in America, and by the summer of 1997, it had peaked at #7 on the Billboard Hot 100. This was a watershed moment for Robyn, but perhaps even more so for Max Martin, marking his first top ten single as a songwriter there. Although he'd been working closely with the Backstreet Boys, it would be another few months until they achieved a similar feat with one of his songs. The single was re-released in the UK off the back of Do You Know (What It Takes)'s success in America. And while it fared better than before, it failed to catch on in the same way and achieved a modest peak of #26. Fortunately, Robyn's record label was nothing if not persistent. Although it would have been entirely understandable for them to focus all their attention on America, they gave us another shot with Show Me Love – and that time, it paid off.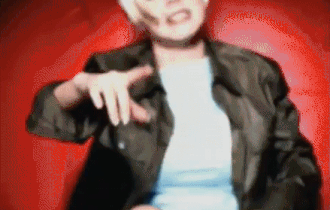 Robyn's early material – particularly Do You Know (What It Takes) and Show Me Love – is frequently cited as laying the blueprint for Max Martin and Cheiron's eventual domination of the charts at the turn of the century. However, this single is a perfect example of how his influence extended beyond just the tracks he wrote. If you're less well acquainted with Do You Know (What It Takes), then it will still sound familiar because, sonically, it shares a lot in common with Mandy Moore's Candy, which was released three years afterwards. And therein lies the evidence of just how much other writers and producers were studying Cheiron's work because the songs were composed by entirely different teams. Any similarities between them would – no doubt – be declared serendipitous, but it feels too close to be pure coincidence.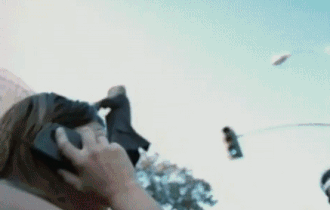 Either way, Robyn wasn't just a test run for Max Martin; whatever angle you trace backwards from the '90s teen pop movement leads – in one way or another – to Robyn.
---