Released: 23rd February 1998
Writers: Robyn / Max Martin
Peak position: #8
Chart run: 8-16-23-32-40-55
Billboard Hot 100 chart run: 21-13-7-7-7-10-8-10-10-9-8-9-11-14-20-25-31-30-33-40-40-43-41-50
---
For pop fans, few tracks represent such a continuously crushing misnomer as the one associated with Show Me Love.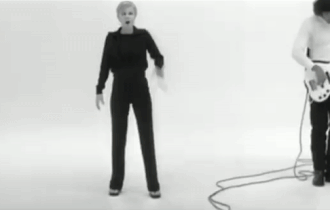 It is not – as if you needed reminding – the dance track by Robin S, which hit the top ten twice during the '90s and has remained a club music staple. So identical are their names that there's always a brief moment of excitement when a radio DJ announces the track, followed by the inevitable disappointment that they are not referring to this Swedepop gem. It's a frustration unlikely to be shared by Robyn, who has carved out a career as a critical darling that is worlds away from her persona here. For in Show Me Love, there lies a fascinating snapshot of two inimitable names in pop music who just happened to cross paths while heading in drastically different directions.
This was one of several tracks co-written with Max Martin (and produced by Denniz PoP) for Robyn's debut album Robyn Is Here, but – unlike America – this was the only one to make a palpable impact in the UK. Given her age at the time the album was originally released in Sweden (16) and the credentials of those involved in her major international hits, it's not hard to see why Robyn was seen as a template from which the later launch of Britney Spears was constructed. And while in some respects there are clear parallels to be drawn, such generalisations also do Robyn a huge disservice. For one thing, she was heavily involved in the creation of her own music from the off, having co-written every song on her debut album, which was unprecedented by '90s standards. That creative input also gave Robyn a bit of an edge; she was no passive pop princess, and her lyrics touched on themes (i.e. abortion) that would eventually prove too problematic for her record label to market in America.
Show Me Love isn't anywhere near as hard-hitting, but even so, there is an undercurrent of spiky attitude running under the surface. The opening lyric: "Always been told that I've got too much pride, too independent to have you by my side" could not be more perfect in terms of framing Robyn's personality, even if at the time it wasn't evident how determinedly independent she would prove to be. Here though, she's dropping her guard and committing herself to a teen-pop romance. Even so, you do sense that the onus here is on Robyn's beau to prove that he's worth the sacrifice: "Don't waste this love I wanna give to you, tell me what you got, show me what you can do". It's a slightly more assertive, considered take on the genre, rather than an all-consuming halcyon optimism that was so often presented. That sideways perspective on the traditional love song is something that Robyn would continue to draw on and refine as her career progressed. It's far less left field here, but no less indicative of a singer who is willing to play with the conventions of what it means to be a pop star.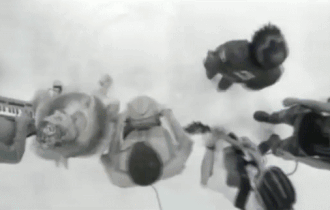 However, consideration must also be extended to the role that Max Martin plays in Show Me Love because his influence here – along with Denniz PoP – is unmistakable. Although Swedish producers were responsible for the majority of Robyn Is Here, already the duo were able to differentiate themselves with a distinctive sound. There's nothing here so immediately iconic as the opening chords of …Baby One More Time, but many of the elements that were fine-tuned to create that swathe of recognisable hits in the late '90s are present here, albeit in a slightly more subdued form. The track is drenched in squelchy R&B-beats and the occasional bass piano riff. Indeed, listen carefully enough, and you can very much hear the makings of Britney's debut single tangled up somewhere among Show Me Love.
Yet, this isn't simply a demo of what was to come; one thing that is very much evident is the ability of both Robyn and Max Martin to craft a mean hook. The chorus is spectacularly catchy, particularly the transition through: "Show me love, show me life, baby show me what it's all about…" into the dramatic: "…You're the only one that I ever needed". The track confidently plays with hesitation in the delivery, which adds weight to the eventual impact and shows real skill – plus an innate knowledge – of how to truly wring every last drop from a melody. As if further evidence were needed, there's a sort of double-middle-eight that features sprinklings of shimmery, twinkling production and perfectly uplifting jangly piano melodies that would become much more prominent in Max Martin's work. The whole thing shows a huge appreciation of pop music, coupled with a desire to push the conventions and do things a little differently.
The music video for Show Me Love is somewhat challenging by '90s mainstream pop standards, albeit it's one that we've grown to love. It doesn't fit the mould, much like the song itself. It starkly rejects the increasingly eye-popping, vivid visuals of the time, and instead opts primarily for black-and-white. Even when it does dip into colour, the palette largely consists of muted blue hues. Indeed, that lack of convention is extended throughout the whole video, which features a huge cast of extras who you wouldn't necessarily pick as obvious candidates to feature in a pop music video. Even if it's not as progressive as you feel it probably wants to be – there was mainstream success in America at stake here after all – the video nonetheless embraces a kookiness that goes subtly against the grain and feels naturally authentic.
Show Me Love was Robyn's first major hit in the UK; while all four singles from Robyn Is Here reached the Top 75, Show Me Love was the first that felt truly visible when it peaked at #8. The single was an even bigger hit in America, where it reached #7 on the Billboard Hot 100, matching the position of her previous single Do You Know (What It Takes). There was absolutely no doubt that Robyn and Max Martin were a meeting of minds that had the potential to redefine pop music. But this was an all-too-brief crossing of paths, and both were heading in different directions. The intensity of Robyn's whirlwind success exacerbated her record label's desire to push her in a certain direction, which ultimately led to the breakdown of their relationship.
Yet, even if Show Me Love doesn't necessarily represent Robyn's truth, it nonetheless forms an important part of her story. Moreover, the track – and her influence – is woven into the foundation of late '90s pop music and helped set the stage for many era-defining hits.
---