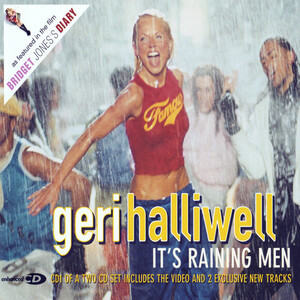 Released: 30th April 2001
Writers: Paul Jabara / Paul Schaffer
Peak position: #1
Chart run: 1-1-2-7-7-17-21-20-30-39-40-44-53-56-73
---
Having proven her mastery of the pop game as a solo artist (was there ever any doubt?), Geri Halliwell was back with the impromptu lead single from her second album, which – for better or for worse – became a defining moment of her career.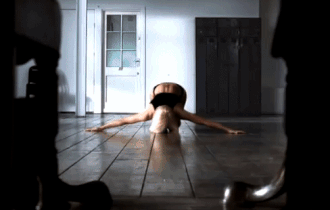 With three #1 singles under her belt, Geri Halliwell had good reason to feel confident as she prepared to release a follow-up to the double-platinum Schizophonic. However, none of the Spice Girls had yet ventured this far into their solo careers, so she was entering into uncharted territory. Nevertheless, the Scream If You Wanna Go Faster album was more or less finished, and plans were in motion for Feels Like Sex to be released as the first single from it. That is until Geri Halliwell was approached to record a cover of It's Raining Men for the movie adaptation of Bridget Jones's Diary. This was a huge deal and a reminder of just how much commercial goodwill she wielded at this point in time. The other single lifted from the soundtrack – Gabrielle's Out Of Reach – strikes a completely different sound, but it nonetheless demonstrates the calibre among which Geri Halliwell was considered. It's Raining Men thus became the second release from Bridget Jones's Diary and also served as the lead for Scream If You Wanna Go Faster. Indeed, it actually led to Feels Like Sex being abandoned as a single altogether (which is not a bad thing).
There's no reason to believe that Geri Halliwell would ever have recorded this song were it not for the movie. But even within that context, as cover versions go, It's Raining Men came with more baggage attached than most. The song originally reached #2 (and #46 in America) back in 1984 when it was performed by The Weather Girls and still has an enduring legacy as one of the definitive gay anthems of all time. It's so woven into the fabric of popular culture that its presence extends much farther and wider beyond the few months it spent on the chart. So, Geri Halliwell was taking on a song that very few people would be hearing for the first time. Most people would be coming at it with enough of a reference point to make a direct comparison. And that was a significant risk; it needed to be sufficiently different to justify remaking such an iconic song, but not so much of a drastic departure that it didn't fulfil the purpose of its existence in the first place.
What we got was, in many respects, a functional update of It's Raining Men, which acknowledges the spirit of the original while doing its utmost not to sound out of place as a contemporary pop song. The track does away with the spoken intro and instead bursts straight into those distinctive, dramatic ascending synths. Almost the entire sub-narrative where It's Raining Men addresses the audience directly – and creates such characterisation – is lost, save for a coy tease of: "Go get yourself wet girl, I know you want to". Stylistically, it makes sense to get the song going as quickly as possible…although if there's one artist who probably could've pulled off something more akin to the original, then it's Geri Halliwell who had personality in abundance.
However, it's the slick, streamlined production where It's Raining Men reveals itself as an absolute triumph. The verses are backed by a frantically choppy beat that runs at double-time, while the chorus is punctuated with dramatic drum crashes that signify thunderclaps without resorting to cutting and pasting a sound effect into the song. That is not to dismiss the charm of the original – it's iconic with good reason – and not everyone will like the changes but having Geri Halliwell do a karaoke cover was not going to cut it, so It's Raining Men evolves in a way that is consistent with the reinterpretation of many other songs at this time.
Whatever else the track did against the original, there was always going to be a trade-off in the vocals; with all the best will in the world, Geri Halliwell was not a big-voiced disco diva with a voice comparable to Martha Wash or Izora Armstead. This most notably comes through in the way that the melody is suppressed at the start of the chorus. "It's raining men…" loses that delicious disco growl in favour of an altogether flatter hook. However, looking at It's Raining Men in the context of Geri Halliwell's own career, vocally, this is a step up from Schizophonic. The track sits comfortably within her lower register, and she now seems much more confident in what her voice can do (and equally what it can't). The song feels totally safe in Geri's hands with any shortcomings glossed over thanks to her trademark panache and energy, which is now more assured than ever.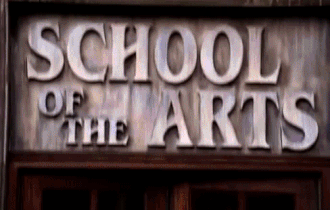 The final minute of It's Raining Men brings all of those elements together in a moment of utter triumph. The sheer drama of the middle-eight: "I feel stormy weather moving in, about to begin; hear the thunder don't you lose your head, rip off the roof and stay in bed (rip off the roof and stay!)" gives way to a fist-pumping finale. As chants of: "It's raining men! Hallelujah! It's raining men! Amen!" ring out, the track hits perfectly with a euphoria that makes your heart swell in your chest. At that moment, It's Raining Men loses any inhibitions it might have had and becomes an out-and-out celebration of a perfect pop song. Even those unconvinced until this point would find it difficult not to be swept along when there is such joy radiating from every pore of the track. This really is the pure, unadulterated essence of everything Geri Halliwell represented as a solo artist.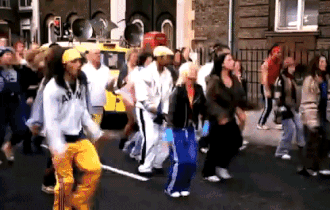 Fittingly, the music video accompanying It's Raining Men embodies that same ethos. It opens with a scene-for-scene homage to Flashdance as Geri auditions to a stern-looking panel. The degree to which it faithfully recreates the sequence is impressive, although the intricacy might be lost on younger fans unfamiliar with the source material. Fortuitously, there are vague parallels to the audition stages of Popstars, which do provide some context as a commentary on the recent TV phenomenon, even if it's entirely coincidental. As Geri Halliwell launches into her routine, she's joined by a sea of backing dancers, and the concept suddenly becomes a mash-up with Fame as everyone spills out onto the streets dancing. Again, there's a definite improvement in the dynamism of the choreography, and Geri Halliwell now looks competently part of the troupe, rather than someone who's been stuck at the front and left to do her own thing.
Yet, for all that It's Raining Men gets right visually, it's far from perfect (and has become even less so in the ensuing years since it was released). The immediate elephant in the room here is that at no stage would you know the video had anything to do with Bridget Jones's Diary. Clearly, this wasn't thrown together at short notice or on a small budget, so from a marketing angle, it's difficult to see the benefit in creating a treatment for a movie that consciously uses two other films as its reference point: neither of which bear any relevance to Bridget Jones whatsoever. Indeed, an excessive level of focus is given to Geri Halliwell's slim, toned physique – we even see shots of her doing crunches while watched on by her dog Harry (RIP) – which is at complete odds with the titular character of the book and what had so endeared her to audiences. In hindsight, knowing that Geri Halliwell had an ongoing battle with an eating disorder makes the near-obsessive camera angles of her body feel totally intrusive. But even at the time, it felt unnecessarily gratuitous and a contradiction in terms of this single as a promotional piece for Bridget Jones's Diary.
With so much momentum behind It's Raining Men – both from the movie and that which had built up from Schizophonic – it was a phenomenal success. The track racked up Geri Halliwell's highest first-week sales, shifting 154,811 copies to debut at #1 in the UK. It went on to spend a fortnight atop the chart (a feat matched only by Emma Bunton with What Took You So Long?) and in totalsold 440,000 copies to end 2001 as the 13th biggest selling single of the year. To date, It's Raining Men is bettered only by Bryan Adams and Melanie C's When You're Gone in terms of the most successful solo Spice Girl singles. And, if we're being pedantic, that was a duet. The track was also a massive global success, becoming a top ten hit across Europe and stretching even to territories like Australia and Canada. Truly, this was Geri Halliwell at the peak of her powers and extending them further than ever before.
Looking at It's Raining Men purely from a commercial perspective, there's no denying that it was an excellent move for Geri Halliwell and achieved far more than anything else she might have released as the lead single from Scream If You Wanna Go Faster­ – particularly if Feels Like Sex was the benchmark. However, looking beyond this, it's possible that she paid a hefty price in terms of how it subsequently pigeon-holed her as primarily a gay-interest and fanbase-only act. Arguably that may well have been Geri Halliwell's core market anyway; her previous single Bag It Up wasn't exactly a statement to the contrary. But whatever traction she gained with It's Raining Men was largely transient, and the subsequent singles were among her worst-performing releases. There's little doubt that Geri Halliwell was more than capable of crafting material that could appeal to the same demographic as It's Raining Men. But that isn't the angle Scream If You Wanna Go Faster album was coming from, and as such, there was a jarring transition back to a campaign that was played – more or less – straight down the line.
However, any concerns about Geri Halliwell's longevity were a distant concern at this stage. For the time being, she was enjoying the biggest hit of her career, and whatever you might think of it, few acts would have had the audacity to take on a song like It's Raining Men and make it their own regardless of what that entailed.
---