Released: 22nd November 2004
Writers: Quiz / Josef Larossi / Savan Kotecha / Geri Halliwell
Peak position: #4
Chart run: 4-15-20-29-33-25-36-51-62
---
There's no question that when she was on top form, Geri Halliwell could play the pop game like few others. But three years had passed by the time she released Ride It, and the charts had changed significantly, so this wasn't going to be an easy comeback.
After Calling was released as the third – and final – single from Scream If You Wanna Go Faster in 2001, Geri Halliwell took a self-imposed hiatus from the music industry (though she did appear as a judge on Popstars: The Rivals in 2002). The track was not a disaster by any means, peaking at #7. However, it had been her favourite on the album, and a song she hoped would be a big hit. Thus, it seemed Geri's intuition – which read the market and steered Schizophonic so astutely – had become slightly misaligned somewhere along the way. Nonetheless, she continued to work steadily on new material during the ensuing years with the plan to pursue a dance-pop sound. There's little question Geri knew what she wanted to do; it was simply a matter of when.
Though still signed to EMI, as work on the album – tentatively titled Disco Sister – commenced, Geri was shifted across to Innocent Records: a label operating as a subsidiary of Virgin with the specific purpose of handling their pop acts (indeed, it was established in response to the success of the Spice Girls). This, in many respects, brought her full circle back to where she started, which could have created a marketing angle to the album whereby Geri was returning to her roots. Except by this stage, Virgin had unceremoniously dropped the rest of the group from their solo deals, which didn't bode well.
Nonetheless, Ride It was chosen as the first single and sets out very clearly what Geri was trying to achieve. The accordion marching band intro, which stutters and then explodes into a throbbing dance beat, recaptures a brash outlandishness that often felt over-thought and calculated on Scream If You Wanna Go Faster. With a throbbing, squelchy electro bassline and chants of: "I'll be riding it", the song delivers an unabashed, giddy rush. Ride It is frivolous for its time – as many critics were quick to point out – but that's all part of the appeal. This is Geri doing what she knows best rather than trying to project herself as credible or serious.
While Ride It isn't exactly a singer's song, there is a noticeable improvement in the vocals compared to some of Geri's earlier work. That's partly because, stylistically, the track lends itself to a degree of autotune and manipulation, but following the removal of nodules in her throat, she'd also taken voice coaching lessons. Realistically, this wasn't suddenly going to give Geri an expansive range, but it does make what's already there more pleasant to listen to. In addition, the delivery is smoother and can be punchy in the right places without feeling quite so laboured: "He's a little rude and nasty, his tempo is on overload, he gets jiggy with it here, but all I wanna do is VOGUE". Similarly, while her tone was always distinctive and charismatic, Geri now has more freedom to play in character, particularly during the pre-chorus: "And when the bass kicks in, I can dance like no one's watching, it's a funny kind of feeling, 'cos you're the only one who can pump it loud the way I like…", which evokes a gleeful, coquettish quality.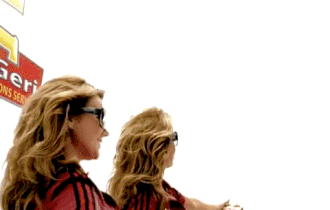 There's little pretence of innuendo within Ride It. Certainly, by the chorus, it's clear what the lyrics are referring to: "You're a DJ, I'm a song, take me out and turn me on, let yourself go (I'll be riding it), chicas bumping to the beat, from the side and underneath, yeah my body's where this party's at (I'll be ridin' it)". Geri had sung about sex before, but there was no attempt to attach a profound message to it this time. She finally seems comfortable enough to forget her inhibitions and not take herself too seriously. That refreshingly exuberant, fun energy is what radiates through the track, and the moments where Ride It dips between the chorus, "Ah-ah-ah-ah-ah-ah-ah" backing vocals and a catchy: "When you're spinning it, I'll be riding it" refrain are pure joy.
Filming of the music video for Ride It was captured as part of an ill-advised Channel 5 documentary – There's Something About Geri – broadcast the following year to support the album release (it did far more harm than good). It's evident that however much the song suggests otherwise, Geri still wasn't entirely comfortable doing something without trying to justify its existence with a deeper meaning. The idea behind Ride It – she mused – was to represent 'every girl' and that anything is possible, which is a nice sentiment but not what comes across. It indeed features Geri styled in a wide range of roles, including tennis player, police officer, rapper, and disco diva (complete with an afro wig). None of them has anything to do with the other, though; if there is a narrative underpinning the various sequences, it's never apparent.
But that's okay. There doesn't need to be anything more than what is presented, which is a series of shots that provide an eye-catching and entertaining accompaniment to the song. Some attempts at humour work better than others (Geri playing tennis and knocking her opponent out is, quite literally, a serve), as do the puns: Playgirl and Hollywood become Playgeri and Geriwood, respectively, which sort of works. Unlike Fast Geri – a drive-thru with a G-shaped logo that boasts of having served billions and billions – which seems to want to riff on McDonalds but is fearful of being landed with an unwanted lawsuit. Even so, the video is so packed with ideas that some were always likely to work better than others, and there's rarely more than a few seconds to wait between transitions, in any case. The overall aesthetic is – undeniably – a step down from the budget thrown at Scream If You Wanna Go Faster, but much had changed since Geri's last single. She was relaunching off the back of an underperforming album this time, and the Spice Girls were no longer the reliable commercial draw they once had been.
The promotion and release of Ride It was also captured for posterity in There's Something About Geri. In it, she ruminates over – among many other things – holding the record for most #1 singles by a British female solo artist and whether topping the chart was the determining factor in what would be regarded as a success for Ride It. When the midweeks came in, and the track was at #3, Geri cheerfully declared she didn't care, and all that mattered was enjoying the moment. However, there was an unshakeable sense that she didn't wholly believe that, having just ridden a horse through Soho on her way to promote the song at G-A-Y Bar. Yet, considering the type of pop music Geri typically represented had very much fallen out of favour, an eventual peak of #4 for Ride It was not a bad outcome by any stretch. Furthermore, although total sales of 56,705 copies made her lowest-selling single, the speed at which the market had declined since 2001 rendered comparisons essentially meaningless because a downward trend was all but inevitable.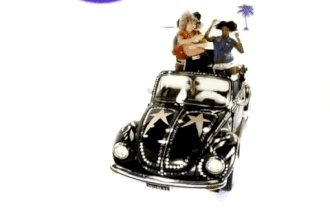 Even so, a degree of uncertainty emerged behind the scenes over whether Disco Sister was the right concept for the album. It was eventually agreed at Innocent Records' behest that additional material would be recorded, and the title also changed to Passion since the end product was broader in ambition. The decision – in itself – wasn't necessarily an issue; however, the time taken to work out precisely what the album would be led to a six-month wait until the next single.
Nobody – least of all Geri – was under any illusion that a comeback would be straightforward, but the original idea wasn't even a bad one, so squandering the momentum from Ride It felt like an unnecessary – and avoidable – act of sabotage.
---