Released: 8th March 2004
Writers: Mick Lister / Nicky Cook / John McLaughlin / Phixx
Peak position: #13
Chart run: 13-26-40-53-59
---
As the runners up to the runners up of Popstars: The Rivals, there was little precedent for Phixx when they released their debut single. Nevertheless, it was a pleasant surprise to see them score a top ten hit, and sure enough, they were soon back to do it all over again.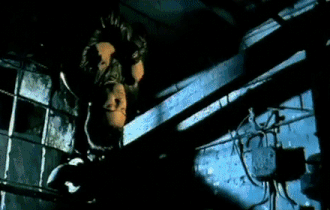 Phixx had the advantage of knowing what hadn't worked for One True Voice, and in many ways, they were the antithesis to Pete Waterman's protégés. Even if the boyband label was falling out of fashion, Phixx enthusiastically bought into the concept and pushed that image to an overtly sexualised extreme (which continued apace with this single). The spin they put on the formula was hitching their sound to the '80s revival bandwagon. But this wasn't an easy route to take; several pop acts came at the chart from a similar angle around this time with mixed results. Nonetheless, Love Revolution helped to embed Phixx's identity further, and you sense that if anyone could make this work, it would be them.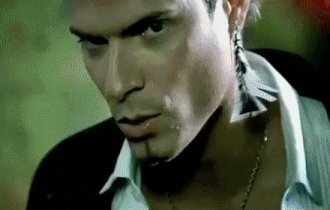 This is a deliciously dirty track; the ominously throbbing synths and squelchy bassline create a rich, dark intensity. While being on a small record label isn't always desirable for pop acts, it allowed Phixx to be more adventurous – lyrically and visually – than might otherwise have been permitted. Love Revolution feels like it's aware of the wider world around it, with statements that are open to individual interpretation: "I thought I knew what love was about, was lost in a maze couldn't find my way out; then with one touch you set me free, you opened my mind, my spirit, my body". The track isn't an outright rejection of heteronormativity. Still, it certainly conforms less to those standards than many other mainstream pop songs and sends a positive message about the exploration of sexual identity.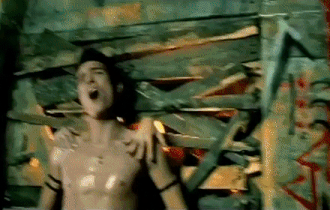 Love Revolution deals masterfully with elements of light and shade. From those brooding verses, the tone starts to shift and introduces a hint of urgency: "It's a sanctuary, it's the sweetest tunnel of light; it's like fire burning through my veins, and I feel so alive". The juddering, screeching production finally culminates with a euphoric whoosh and the rousing chorus: "Oh-oh, come and join the revolution, now you've finally got something to believe in, we'll take you to a new sensation…it's a love revolution". The track makes a credible attempt at replicating the anthemic synthesiser stadium-rock of the '80s. If Love Revolution ever had the opportunity to be performed in that context, it would fit in comfortably. However, that ambition might have been the song's undoing in a sense because scaling it down to translate into the world Phixx inhabited didn't have quite the same effect.
When it comes to the music video for Love Revolution, there is an overwhelming sense of familiarity as the group continue to push the boundaries of sexual liberation, albeit this time incorporating an undead theme (sexy!). Once again, we are treated to Phixx writhing around in various states of undress for four minutes. Okay, one could argue that it was diverting attention away from the music. But pop was a dying art form as we headed towards the mid-'00s; the group needed to harness every possible means of raising their profile, and if that meant using their not-unpleasant-to-look-at semi-naked bodies, then so be it.
Love Revolution really deserves props, though, for having the balls openly acknowledge Andrew Kinlochan's sexuality. He'd come out as gay a few weeks before the release of Phixx's debut single, which presumably meant there wasn't enough time to factor in how (or even whether) to acknowledge it within the promotion. But Love Revolution does lean tentatively in that direction; in some of the shots, he's seated between two same-sex couples – one male, one female – and flirts teasingly with both. Is it a perfect representation? No. The other members are a lot more tactile with their respective female love interests. But it is, nonetheless, a progressive step and one which does better than most pop videos which would simply not acknowledge it at all.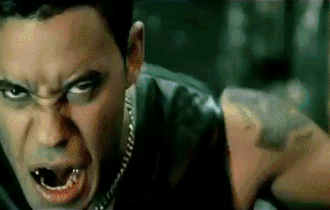 Love Revolution performed reasonably consistently for Phixx, peaking at #13 during a busy chart week that saw eight new entries in the top 20. Even though they might have hoped to emulate – or even improve upon – the success of Hold On Me, you need only look at the songs around it to see that Love Revolution stuck out like a sore thumb. And that frames a question lingering over this single – and Phixx's brand of music – which remains difficult to answer so many years later: who exactly was it aimed at? It's a dilemma that feels even more pronounced than it did with Hold On Me because of how much deeper the song digs into the '80s. The majority of the perceived target audience would have minimal recollection or fondness for that decade; it was still primarily defined as music-your-parents-listened-to. There is unquestionably an awful lot to like here in hindsight, but it was perhaps lost on a market who would come to appreciate it – as we have – in time. Alas, time is one luxury that Phixx didn't have.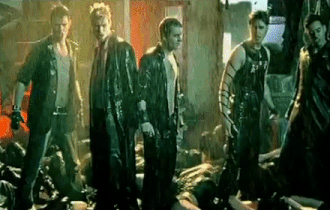 With two top 20 hits under their belt, whatever happened next, the group had minimally drawn level with One True Voice and were arguably in a stronger position as they continued to defy expectations. The road ahead was strewn with pop acts who'd tried – and failed – to revive the sound and spirit of the '80s, but did that deter Phixx? Not a chance.
---