Released: 21st June 2004
Writers: Andy Taylor / John Taylor / Nick Rhodes / Roger Taylor / Simon Le Bon
Peak position: #12
Chart run: 12-32-52
---
Having emerged from Popstars: The Rivals as an act formed of the runners-up to One True Voice (who themselves were the runners-up to Girls Aloud), Phixx's third single saw them become the longest-lasting boyband from the show. And they marked the occasion by covering one of the most distinctive '80s anthems.
Wild Boys was first released by Duran Duran in 1984 (it was initially called The Wild Boys, although the unnecessary 'the' appears to have been discarded at some point during the decade). It was a global success, peaking at #2 in both the UK and America, and remained a signature hit of the new wave era. It's the sort of song so woven into the fabric of popular culture that most people would know of it, even if they didn't know much about it. In that sense, this is one of those cover versions that didn't need to exist.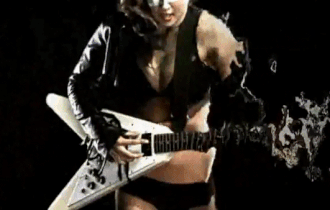 There's absolutely no doubt that Wild Boys was perfectly suited to Phixx and their (almost) single-handed revival of the electro-'80s sound, but that in itself almost defeated the purpose. The group was doing pretty well on the strength of their own material, having already scored two top 20 hits. But this isn't a reimagining of the track to update it for the '00s; instead, it's a functionally faithful recreation of it. In that sense, Phixx's version of Wild Boys – with its more polished production values – doesn't take anything away from the original, but neither does it add anything significantly new. Well, apart from a record scratch sound effect before the instrumental mid-section (and why not).
There are no surprises here, but that's not an issue when the song itself is such a thrilling ride. Wild Boys is distinctive with good reason; it's an aggressive, hook-laden pop anthem that is delivered with reckless abandon, and that's as true for Phixx's version as it is Duran Duran's. The defiant pre-chorus: "They tried to tame us, looks like they'll try again" – with it's thumping drumbeat – remains a meteoric centrepiece and is still oozing with heightened drama. The track is interesting from a lyrical perspective because aside from the chorus, this is a dark, complicated piece of music. Thematically, the origins of the track lie in the 1971 novel Wild Boys: A Book Of The Dead; a tale of guerrilla warfare and homosexuality (according to the reviews, anyway). The book was earmarked to be turned into a film, and in an extremely proactive move, Duran Duran were approached to pen the soundtrack for the never-to-be-commissioned project.
Familiarity with the source material is not a necessary prerequisite to enjoy Wild Boys, as evidenced by its success. Nonetheless, it does give some context to bleak musings like: "Because there's murder by the roadside, in a sore afraid new world" and: "You got sirens for a welcome, there's bloodstain for your pain". There's nothing figurative here; this is a literal description of a gritty, violent battle. The back-story also adds greater depth to the lyric: "Wild boys, never chose this way", perhaps alluding directly to the homosexuality of the main characters as much as it did their struggle. Phixx were no strangers to indulging in homoeroticism, having spent much of their first two videos semi-naked and smothered in baby oil, so this played directly to a particular demographic of their target market.
Yet there were no such antics in the music video for Wild Boys. Instead, we find Phixx (and their female dancers) dressed very firmly for the era of pop-rock. There are hoodies, sleeveless jackets, skinny ties and t-shirts with angled logos aplenty, while the wider aesthetic is fabulously moody with its threatening purple-grey skyline. For a group that was on a reasonably small record label, the result is very effective. The showpiece of the video, however, is the screen-tearing effect which creates the impression that each member of Phixx is sequentially bursting through the body of the person in the previous shot. It's entirely possible that a rational critique would suggest the gimmick becomes a tad overused by the end. But honestly, when it looks so good, why would you not use it as many times as possible?
In the week it was released, Wild Boys found itself caught up in mild controversy. This was during a period of unrest for the charts, which were grappling with illegal downloads eating into sales and the inflating costs of CD singles. To counter this, the 2-track single had been established with a fixed price point (£2) and a strict time limit of ten minutes. Unfortunately, it wasn't until Wild Boys had been on sale for a few days that someone noticed the 2-track – featuring the radio edit (3:52) and the Almighty Remix (7:14) – ran a little too long for the rules. Once the Official Charts Company clocked the error, they declared the rogue CD to be ineligible and Wild Boys tumbled from its initial midweek position of #9 to outside of the Top 20. Fortunately, the OCC eventually reversed their decision, and the missing copies were reinstated; Phixx entered the chart at #12, which – if nothing else – was a show of remarkable consistency. However, the group's momentum was to be thwarted by the departure of Peter Smith soon afterwards, and it would be another seven months before they released a follow-up.
It's quite fitting that this single enjoyed a briefer run than the group's previous singles. Not because it's a bad version of the song (it's not) but because it felt predominantly like a cover version created for the sake of it. However enjoyable it was to have Wild Boys back in the chart, Phixx were already proving to be an exciting and ambitious pop act in their own right.
---