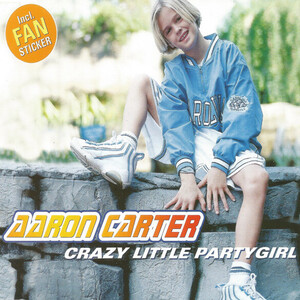 Released: 26th January 1998
Writers: Christopher Applegate / Mary S Applegate
Peak position: #7
Chart run: 7-20-31-26-43-72
---
Aaron Carter's debut single Crush On You had hit many of the beats you'd expect from the launch of a pre-teen pop star. The song itself was a cover of an earlier hit, while the video had featured a cameo from his older brother Nick Carter. If his career had continued down that path, then no-one would have been particularly surprised. But Crazy Little Party Girl broke rank; it sought to establish Aaron Carter in his own right by giving him an original track to perform, and it was a lot better than anyone was expecting.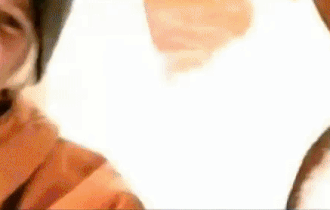 Crazy Little Party Girl came from an unlikely source. The song was co-written by Mary S. Applegate, who was probably best known for working on The Power Of Love, a hit for Jennifer Rush and Celine Dion. In more recent times, she's also been credited on Party For Everybody, or – as most people know it – the Russian grannies' Eurovision entry in 2012. So, it's fair to say that Mary S. Applegate is eclectic in her craft because Crazy Little Party Girl sounds like neither of those tracks. It was, however, a perfect song for Aaron Carter.
There is no attempt to pitch him as any older than he was, which is entirely sensible considering it was recorded when he was nine years old (although he'd turned the ripe old age of 10 just before it was released). Crazy Little Party Girl is a cutesy celebration of puppy love and performed like a hi-NRG nursery rhyme set to a hypnotic Eurodance-esque synth beat. It's perfectly primed for the school disco demographic, with verses that read more like instructions for an audience who were discovering pop music for the first time: "Time for a party, time to take a chance, turn up the music and we'll dance, dance, dance".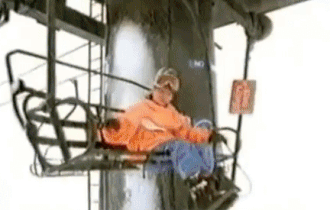 Yet, as initiations go, this isn't a bad one at all. Indeed, it's positively joyous because Crazy Little Party Girl does have some undeniable pop sensibilities. Let us taking nothing away from Aaron Carter because he is front and centre here. But he's subtly chaperoned throughout the track by an uncredited male backing vocalist. It's not immediately obvious – although once you notice it, you'll never un-hear it – but it creates a depth to the composition that amplifies the hooks. The transition into the chorus: "Every-body wants to have a…" is so good and also where it's most audible. Aaron Carter brings to Crazy Little Party Girl the peppy enthusiasm that the song requires. Expecting him to find some emotional resonance to any lyrics at such a young age was a big ask. But the chorus: "Crazy little party girl, how I love her, partying around the world, she wants to dance" is – at least – a readily believable one that a nine-year-old could commit to (if you can remember back that far). And with endearing sincerity, Aaron Carter does just that.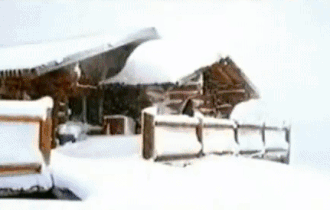 The music video for Crazy Little Party Girl turns up the charm even further, because what could be more adorable than Aaron Carter playing in the snow while dressed in an over-sized, bright orange ski suit? Nothing, that's what. Pop music was often defined by its wholesome innocence at the time, and here we have it in abundance. If you put almost any other act in a log cabin with a group of friends, chaos would ensue; but Aaron Carter and his posse just want to dance. And this is properly authentic, awkward pre-teen choreography where the kids shuffle from foot to foot near each other but never dance with each other because, well, they're nine years old. It's a striking watch because this is a period of life rarely portrayed within pop music, but captured accurately here due to Aaron Carter starting his career so exceptionally early.
Where Crazy Little Party Girl differs from, say, One Step Closer by S Club Juniors or Groove Machine by Marvin and Tamara is that while those tracks were also performed by kids, they weren't defined by the fact. It's not a criticism of Crazy Little Party Girl to say that it very much sounds like a song aimed at children and sung by a child – because that's precisely what it is and what it was intended to be. But Aaron Carter's pre-pubescent voice was yet to develop a tone that differentiated it significantly from other performers in the children's music genre. It leaves Crazy Little Party Girl in a predicament whereby the only thing that makes it an Aaron Carter song – in hindsight, at least – is the way it was packaged. Take the visuals away, and it could be any young session singer, which is perhaps why it isn't generally held in the same regard as other hits from the era.
Yet, for the purpose of his debut album that approach worked. Whether through novelty, the quality of the material, or a mixture of both, Crazy Little Party Girl became Aaron Carter's second top ten single and his biggest hit when it peaked at #7. More impressively still, his self-titled debut album reached #12 a few weeks later and achieved a similar performance across Europe. It might not have been entirely clear who was buying Aaron Carter's material, but they were buying it nonetheless.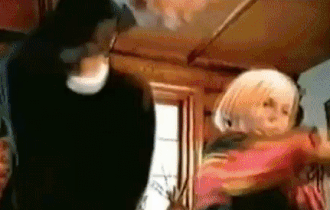 While the album and its subsequent singles made little impact in America, it generated enough impact to catch the eye of Jive Records. The label knew a thing or two about cultivating young pop acts (including the Backstreet Boys) and as early as Aaron Carter's second album – released just before his 13th birthday – there was a much stronger musical identity. In turn, he saw both his fanbase and commercial success grow exponentially. Except in the UK. For while Crazy Little Party Girl wasn't Aaron Carter's final hit here, it was his last to reach the top ten.
---