Released: 6th January 1997
Writers: Max Martin / Herbert Crichlow
Peak position: #2
Chart run: 2-4-11-16-15-20-22-32-48-73
Billboard Hot 100 chart run: 24-13-10-6-3-3-3-3-3-3-2-3-2-5-5-6-6-7-8-9-11-14-16-17-20-26-26-29-30-26-27-26-30-33-38-44-42-41-42-47-47-47-48
---
Such was the precision with which Jive Records executed album campaigns for their flagship acts, it's hard to imagine there was ever a time where they could get it wrong. But there was a degree of trial and error during the Backstreet Boys' formative years and moments where they came perilously close to some dodgy decisions.
Despite being among their most famous hits, Quit Playing Games (With My Heart) came about almost by chance. The group was in Stockholm and had completed work on the material they were scheduled to record. Having written the track with the Backstreet Boys in mind, Max Martin and Herbie Crichlow suggested they use the free time they had to record Quit Playing Games (With My Heart) and see how it sounded. Of course, the pair knew precisely what they were doing, and before long, the track was on the Backstreet Boys' debut album. It wasn't quite the finished product at this point though; the original version didn't feature any lead vocals from Nick Carter. His part was re-recorded once the song was chosen to be a single. The official line is that his voice hadn't fully matured at the time, but as the group's emerging teen pin-up, it made sense to give him a starring role.
By the time Quit Playing Games (With My Heart) was released in America, it had already been a hit throughout Europe. But Jive wanted to re-launch the group and push them in a different direction with the Mutt Lange-penned track If You Want It To Be Good Girl (Get Yourself A Bad Boy). The label wasn't entirely off the mark with their instinct here, because the track contains a synth-line that is not dissimilar to That Don't Impress Me Much. But we were still a few years from that, and it wasn't right for the Backstreet Boys.
So, the group dug their heels in and pushed for Quit Playing Games (With My Heart). They were going to have to do it without the support (at least initially) of MTV though, because of the music video. But we'll spend some time, er, intently revisiting that later. Not that it mattered; the track had form as a commercial success and with good reason. This is very much the archetypal Backstreet Boys mid-tempo, which laid the groundwork for many of their subsequent hits. You can trace the origins of As Long As You Love Me – and even I Want It That Way – back to this very track. It expertly weaves together a distinctive guitar melody with shimmering '90s pop production (and a pseudo-R&B beat) to create a song that glistens with a halcyon sunniness from start to finish. Cheiron would refine and evolve the formula in the years that followed, but here we have it in its purest form. And it is terrific.

There's little – if any – coherence between the way Quit Playing Games (With My Heart) sounds and the lyrical content, but it doesn't matter in this case. The group fully embrace the melancholy of what they're singing: "Even in my heart I see, you're not being true to me; deep within my soul I feel, nothing's like it used to be". Their vocals are suitably earnest; one thing you can always say about the Backstreet Boys is that it never sounds like they're phoning it in. But, perhaps because this was recorded earlier in their career, they don't attack the song quite so aggressively. The gentler approach – devoid of overwrought histrionics – perfectly complements the lighter production elements and pushes the focus firmly onto the quality of the group and the song they're singing.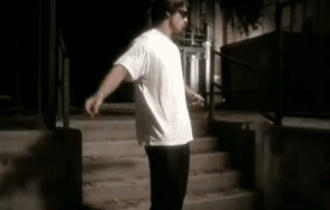 Quit Playing Games (With My Heart) is a perfect example of how Cheiron made pop music look so simple. The layering of the lead vocal, the backing vocals and the ad-libs during the chorus make it challenging to define precisely which is which. Yet, it doesn't ever feel chaotic; such is the way they're expertly woven together. It's easy in hindsight to recognise this as possessing the hallmarks of a classic Cheiron track. But while we often talk about different eras of pop music and the dominance of certain producers and styles, that concept wouldn't necessarily have meant anything to young pop fans at the time. Even so, Quit Playing Games (With My Heart) seemed different. The pre-chorus: "Sometimes I wish I could turn back time, impossible as it may seem, but I wish I could so bad, baby" represented a different style of songwriting whereby the other elements of the track could contain hooks in their own right and exist as more than just a passageway to the chorus. The same is true of the reprised instrumental section, which positions the guitar melody as a core part of Quit Playing Games (With My Heart), and much more than just something over which the group are singing. These are things we now take for granted, but at the time they were fundamental in shaping the next generation of pop music.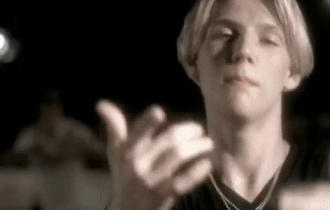 The music video for Quit Playing Games (With My Heart) is one that certainly created an impact and undoubtedly stirred some curiosity – among other things – in a fair proportion of the group's growing fanbase. The first two minutes contain a series of obligatory scenes where the Backstreet Boys perform the song while gazing longingly down the camera and it's all very nice. But let's just jump straight to the halfway point because we all know precisely why we're here. As Quit Playing Games (With My Heart) transitions to the dramatic: "Baby, baby, the love that we had was so strong…" mid-section, rain pours down on the group and their shirts – well, Kevin, AJ and Howie's, at least – fall open, leaving them to sing the rest of the song either semi-naked or with wet, see-through clothes clinging to their bodies. Forget your video treatments with narratives and slick choreography; in 1997, all we needed was to see five men dancing in the rain.
If you care enough to study the earlier parts (i.e. before they get wet), you will notice that some of Nick Carter's solo shots blur in and out of focus. When the video was recorded, he hadn't yet laid down his vocals and mimed the original verse featuring Brian, so presumably, the distortion was to hide parts where the two didn't quite sync up. But who are we kidding; if you're re-watching any part of the video, then it certainly isn't that bit.
The visuals connected well with the audience (we can't imagine why…). It's essentially a hybrid of Take That's Back For Good and Pray, and very much conforms to the way boybands were marketed in the UK and Europe. It made sense for the Backstreet Boys at the time, since that's where their success was localised, but it's an image that was quickly cleaned up once they became a priority act in America. The group was never defined by what we saw here; nonetheless, the video's content has aged well, and it's still a thought-provoking way to spend four minutes of your time.
Deservedly, Quit Playing Games (With My Heart) became the Backstreet Boys' first decisive hit. It was their third consecutive top ten single in the UK, but the first that hadn't been re-released. It became – at the time – their highest peaking track when it reached #2 and set the tone for what was to follow. In America, the performance of Quit Playing Games (With My Heart) vindicated the Backstreet Boys' decision to stand by it as the song to re-launch them. The single rapidly ascended the Billboard Hot 100, eventually peaking at #2 and spending over four months in the top ten. Indeed, it remains the group's biggest hit in America, since Jive would soon focus on driving album sales by withholding physical releases – which probably deprived them of a chart-topping single in the long run.
With Quit Playing Games (With My Heart) enjoying success in almost every major territory, this was a moment of unity for the Backstreet Boys, giving them a clear way forward. And it would only take another two years(!) to properly align their American schedule with the rest of the world.
---